4 bloggers offer great Christmas gift ideas for ranch families
4 bloggers offer great Christmas gift ideas for ranch families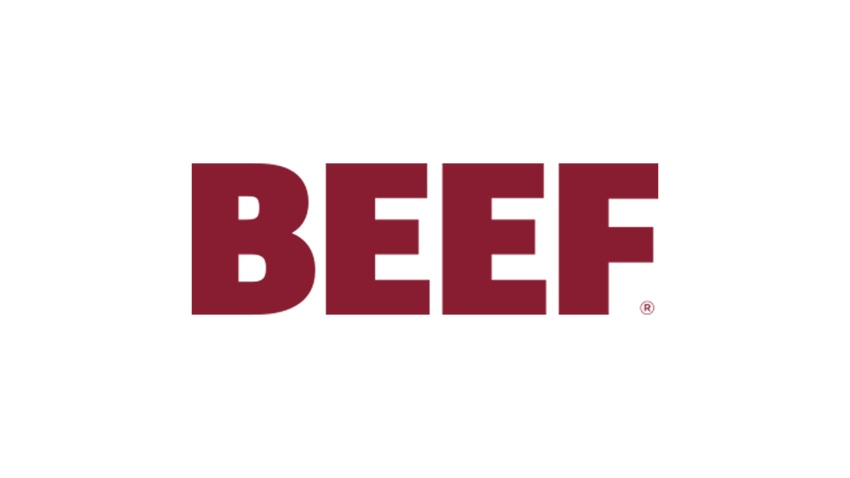 This time of year is often filled with baking Christmas goodies, attending holiday parties and shopping for gifts for loved ones. I typically try to tackle my Christmas shopping on Black Friday and Cyber Monday, but there are always a few people on my list who are very hard to shop for. It seems I always struggle up to the last minute to find something perfect for these folks.
If you're still shopping for Christmas, here are four lists that might help you choose the perfect gift for the meat lover, farmer, rancher, landowner and stock show kids in your lives.
Subscribe now to Cow-Calf Weekly to get the latest industry research and information in your inbox every Friday!
1. "10 gifts for a carnivore or meatarian" by Brandi Buzzard Frobose for the Buzzard's Beat Blog
What's not to love about a Christmas list that includes a steak branding iron, meat thermometer, meat t-shirts and home decor items, a beef cookbook, and a membership to a Bacon of the Month Club?
Frobose writes, "I've seen a lot of posts about gifts for farmers and ranchers, which is fabulous except I don't have a huge herd of cattle or sheep. I merely have three horses and some scruffy, lovable canines. However, what I do have is a hankering for meat and a penchant for incorporating it into many aspects of my life. Read on to find some cool gift ideas to buy for the resident meat lover in your family or circle of friends. These are my top 10 gift ideas for meat-loving folks and they run the gamut of Christmas gift types."
2. "Stock show Christmas wish list" by Crystal Blin for the Sure Champ blog
Blin writes, "Are you looking for the perfect Christmas gift for your stock show loving family members? Look no further. We have put together three stock show Christmas wish lists with lots of ideas for your favorite boys, girls or family."
The lists include fun t-shirts, grill, teflon comb, LifeProof iPhone case, garment bag, lighted heifer marquee sign, stuffed toy steer, and educational clipping and fitting DVDs. There are definitely some cute ideas for the stock show families in your life.
3. "Christmas gifts for landowners" by Holly Spangler for Farm Progress
Spangler writes, "Do you take a little something to your landowners for Christmas? I suspect this is a tradition that varies widely from region to region, and even county to county. Where we live, the gifts aren't extravagant but a little something is common. Maybe some baked goods, some homemade apple butter, and a little something for the kitchen. Certainly, everyone does their own thing and has their own price range. What you give can also depend on how many landowners you have, and whether they live locally or further away. And occasionally, we all need a few new ideas – especially me!"
Spangler's list includes a farm calendar, fresh wreath, gift card to a restaurant, cutting board or floral centerpiece. She also has created a list of gift ideas for farmers and farm employees, which you can check out on her My Generation blog for Farm Progress.
4. "Great Christmas gifts for farmers" by Laurie Bedord for Agriculture.com
Bedord says her list is "for that hard-to-buy-for farmer or rancher on your Christmas list."
Among the 23 items on Bedord's list are a Craftsman folding clench wrench set, Timberland shoes, 12-volt heated seat cushion, cookbook, and board games, among other things.
By the way, do you prefer shopping in the store or online? This week's online poll question at beefmagazine.com asks: Do you Christmas shop online? You can vote in the poll here.
Do you have good gift ideas worth sharing? I would love to hear some of your finds this Christmas. Share your ideas in the comments section below.
The opinions of Amanda Radke are not necessarily those of Beefmagazine.com or the Penton Farm Progress Group.
You might also like:
60 Stunning Photos That Showcase Ranch Work Ethics
Rubes Cartoons Updated With New Laughs
NEW GALLERY: 50 Holiday HATitude® Photos From Readers
Winter Feed: Do You Have Enough To Feed Your Cows?
Subscribe to Our Newsletters
BEEF Magazine is the source for beef production, management and market news.
You May Also Like
---