4 facts about millennial barbecues
4 facts about millennial barbecues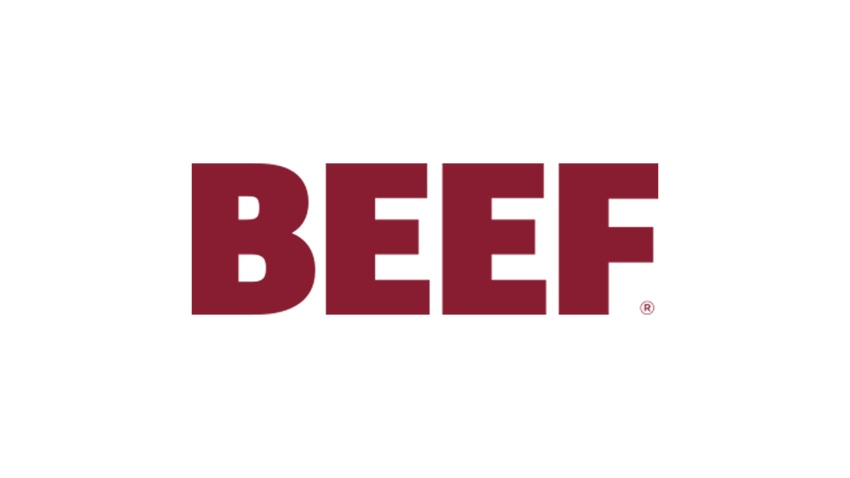 We are in the peak of summer grilling season as families and friends gather for backyard barbecues. Summer is typically one of the most expensive times of the year with families budgeting for camping, boating, swimming lessons, rodeos, family vacations and social events. And whenever people gather for these summer events, there's always going to be food.
A new Rabobank study revealed that some popular barbecue items have dropped in price this year, including protein, cheese and ice cream; however, the study also revealed another trend — millennials are willing to spend more—a lot more—on barbecues than what we traditionally see from today's consumers.
How much more? The Rabobank study indicates that millennials will spend a whopping 73% more on food, and since millennials make up almost 25% of consumers, it's time beef producers pay attention to what these folks are looking for when they shop at the grocery store.
"The $200 billion spending power of the millennial generation—which just this year has surpassed boomers as the largest generation—is proving to be very disruptive," said Nick Fereday, executive director, food & consumer trends at Rabobank, in a recent press release. "Although they're a diverse multicultural cohort, a few generalizations still ring true: they're more experimental in their food and beverage choices, health conscious (seeking fewer processed foods), and they also appear to be willing to spend a greater share of their income on food."
Here are four facts from the Rabobank BBQ Index that are worth taking note of:
1. The average barbecue costs $6.90 per person
According to the BBQ Index, "Since 2004, when the average cost of feeding 10 people at a barbeque was just $51.90, the price has steadily increased. This Independence Day, hosts of a traditional barbeque can expect to pay a total of $69.05, up $.83 from last year. The largest price fluctuations can be seen in beef prices (down 9.8%), chicken (down 7.2%), and beer (up 6.2%)."
2. A millennial barbecue costs $11.91 per person
If you get invited to a millennial barbecue, chances are you'll be eating very well. The millennial generation is more willing to pay a premium for what's on the label, as well as making foods that are healthy, creative or trendy.
"We're seeing some really fascinating trends when it comes to consumer purchase preferences among millennials," said Ross Colbert, head of food and agribusiness research at Rabobank, in the press release. "Knowing the age group's partialities to food labels such as organic, local, free-range and artisanal, for a party of 10, the millennial host is averaging $11.91 per guest, or just over $119 total. The discrepancy between the two barbecues is enormous."
3. Beef prices have declined
Beef prices have cooled off a little bit after the high prices we saw in 2015, which is good news for folks who have a hankering for a good steak this summer.
According to Rabobank, "Last year, beef represented the main driver of barbecue costs, having made a 40% price jump from 2010 to 2015. In 2016, however, we're seeing that cost drop back down, falling to $3.82 per pound. While the standard beef generally purchased for a traditional barbeque has dropped in cost, the grass-fed beef more frequently purchased by the millennial shopper has jumped in price by more than $1 since 2015, ringing in at just under $10 per pound. In fact, almost 70% of millennials report that knowing the origin of their beef is important in their purchasing decisions."
4. Blue cheese is trending as a topper for steaks & burgers
A blue cheese bacon burger or a juicy sirloin topped with melty blue cheese sounds pretty good, don't you think? But maybe that's the millennial in me talking. The BBQ Index revealed that blue cheese is the hot dairy product of 2016.
Rabobank reports, "While commodity cheese inventories are up, essentially driving the price down, there has been strong demand growth in the specialty cheese sector, including blue cheese. It is a natural product, high value-add due to its specialized processing, and has shown popularity amongst food-centric pop culture in the U.S. The limited production capacity, paired with the demand, has driven the price up."
The millennial population is expected to grow to 30% of today's buying consumers, and if this Rabobank report is any indication, my generation is willing to spend more of their disposable income on food that's healthy, trendy and comes with a good story on the label.
What does this mean for beef producers? It means we'll need to become more transparent, more willing to share our stories, and whether we like it or not, societal pressures will continue to change the way we raise beef in this country. We need to be at the table to talk to millennials about conventional beef production. If we don't, they'll be telling us what tomorrow's beef production chain is going to look like and not the other way around.
The opinions of Amanda Radke are not necessarily those of beefmagazine.com or Penton Agriculture.
You might also like:
9 new pickups for the ranch in 2016
Use cow-pie-ology to monitor your herds nutritional status
70 photos of hardworking beef producers
5 must-do steps for fly control on cattle
Here's when you should castrate beef valves
Subscribe to Our Newsletters
BEEF Magazine is the source for beef production, management and market news.
You May Also Like
---