4 reasons Chipotle won't get my business
4 reasons Chipotle won't get my business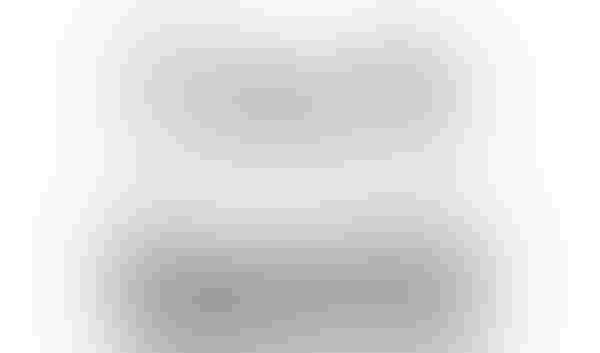 The New York Times recently asked the question, "At Chipotle, how many calories do people really eat?" The writers discovered that an average burrito contains more than 1,000 calories and almost a full day's worth of sodium. However, when customers add a soda, a side of chips, and extra guacamole, the meal quickly can add up to a bomb of 1,700 calories or more.
This is shocking for many patrons of the burrito chain. After all, Chipotle pledges to serve "food with integrity," claiming it keeps an "eye on great taste, great nutrition, and great value." In truth, I say that Chipotle adds a side of guilt, an extra dollop of fear, and a full serving of hypocrisy on top of every fast-food burrito it sells. Here are four reasons why I'm not a fan of the burrito chain, and why beef producers should get their burrito fix elsewhere.
You might also like:
When should you call the vet on a difficult calving
60 stunning photos that showcase ranch work ethics
Is the New York Times naive about MARC or intentionally misleading?
7 U.S. cattle operations honored for stewardship efforts
1. Chipotle uses fear to sell burritos.
Do you remember Chipotle's advertising campaign a few years ago using the scarecrow? The deceptive commercial featuring Willie Nelson aired during the Super Bowl and was dubbed the worst advertisement in 2013 by the Wall Street Journal. How about the company's Hulu series, "Farmed and Dangerous?" The series used humor and drama to poison public perception of conventional agriculture.
READ: I don't appreciate what I do being called "Farmed & Dangerous"
The company loves to blast beef raised by traditional methods and is quick to attack the use of antibiotics and growth hormones in the beef industry. Yet, Chipotle serves up conventionally raised beef when its supply of all-natural beef runs low. Talk about hypocrisy!
READ: Chipotle changes its tune on beef
2. Chipotle says Australia is better at raising "responsible" beef than U.S. ranchers.
Unwilling to pay higher prices for U.S. beef, Chipotle seemingly ignores its pledge to source fresh ingredients locally and opts for Australian beef instead. The company claims Aussie beef better meets its "Responsibly Raised" requirements.
"Rather than serve conventionally raised steak, we recently began sourcing some steak from ranches in Southern Australia, which is among the very best places in the world for raising beef cattle entirely on grass," said Steve Ells, Chipotle Mexican Grill founder, chairman, and co-CEO, in an op-ed piece for the Huffington Post.
READ: Chipotle's "beef" with American beef frustrates U.S. ranchers
3. Chipotle has supported the Humane Society of the United States (HSUS) in the past.
In 2010, Chipotle endorsed the Ohio efforts of HSUS to hijack the Ohio Livestock Care Standards Board. Any company that teams up with HSUS doesn't get a dime from me!
READ: Chipotle announces support of HSUS
4. There are better businesses to support.
How about Culver's? Aside from the juicy burgers and rich ice cream, Culver's raises money for the National FFA organization and has a really great campaign called, "Thank you, Farmers." What's not to love?
READ: Forget Chipotle's negativity; Culver's champions for animal ag
As consumers, we all get to choose where we spend our food dollars; I pledge to skip Chipotle, and my rationale is spelled out above. What do you think about the latest information unveiled about Chipotle's nutritional menu? Share your thoughts in the comments section below.
The opinions of Amanda Radke are not necessarily those of Beefmagazine.com or the Penton Farm Progress Group.
You might also like:
Meet the largest bull seller in the U.S.
8 tips for being a better ranch manager in 2015
9 ranch management concepts to improve your ranch
Photo highlights from the 2015 Cattle Industry Convention in San Antonio, Texas
Subscribe to Our Newsletters
BEEF Magazine is the source for beef production, management and market news.
You May Also Like
---