4 trends influencing America's ag future
4 trends influencing America's ag future
A new study reveals the factors impacting how the next generation views farming and ranching.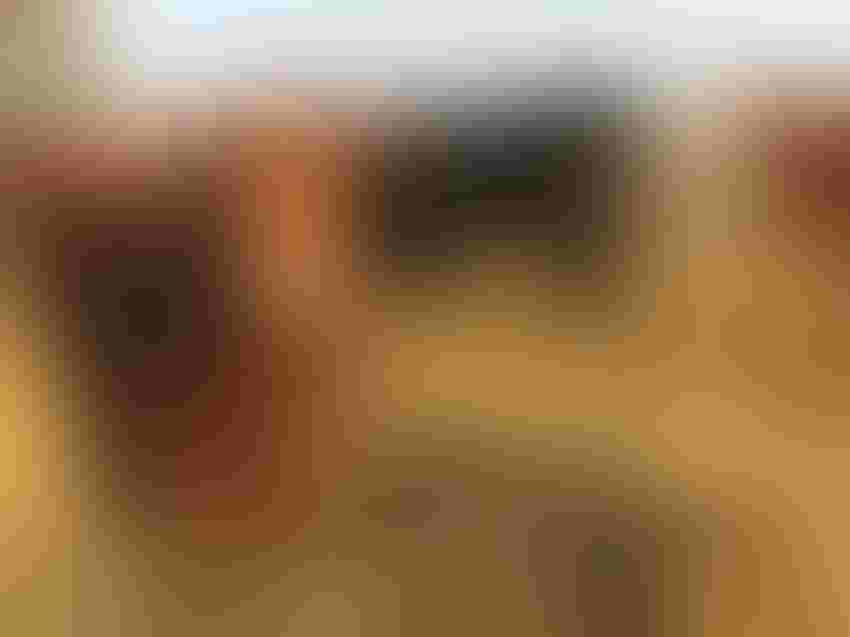 As a Millennial producer, I often ask myself if the same seedstock model that has been successful for my dad and grandpa the same one that my husband and I should follow in our adult careers?
Sure, advancements in technology, consumer demands and production practices have changed, but ultimately, the purebred business is largely a matter of marketing proven, high-quality genetics to cattlemen wanting to improve their own calf crops.
No matter which segment of the beef industry chain you're a part of, tradition dictates some of the things we do, and modernization has shaped how my generation and future ones will do business.
Despite the opportunities to continue these traditions and pursue careers in production agriculture, there are challenges that are shaping the agriculture industry and influencing the next generation who may be considering taking over the farm or ranch.
According to a new study released from Osborn Barr titled, "Farmers of Tomorrow: Generation Z's Future in Agriculture," there is a generational shift underway.
In a press release about the study, Osborn Barr says, "The initial qualitative research results indicate the gap in attitudes, perceptions and intentions between 'Gen Z' (18-to 22-years-olds with an immediate family member farming) and 'BoomXY' (Baby Boomer, Generation X and Millennial farmers age 28 to 74).

The results of the study identified four major factors shaping the future of agriculture, including:

1. Differing farm succession expectations
The study revealed, "71% of BoomXY farming parents believe at least one of their children may desire to take over their farming business someday, compared to 54% of the farm-raised 18-to 22-year-olds who indicate a desire to take over the family farming/ranching business someday.
"For those 18- to 22-year-olds who don't currently plan to take over the family farming/ranching business, obtaining a degree in an ag-related field is viewed as a means of remaining involved in agriculture with the steady paycheck that farming often doesn't offer.
2. Generation Z views government involvement positively
Respondents indicated that "Gen Z had an overwhelmingly positive outlook when it came to government entities (USDA, EPA, FDA), far outpacing BoomXY in regard to the FDA, in particular. The results showed that 64% of the farm-raised 18-to 22-year-olds view restricted immigration policy favorably compared to just 35% who oppose greater immigration restrictions."
3. Ag technology most important for Gen Z
According to the study, "Gen Z is more in favor of agricultural technology, with 85% of the farm-raised 18-to 22-year-olds view existing herbicide technologies positively, compared to 43% of farmers 28 and older. A whopping 85% of the farm-raised 18-to 22-year-olds view existing insecticide technologies positively, compared to 59% of farmers 28 and older.
"The older age group had a more balanced opinion of organic farming, while Gen Z skewed negatively and also in favor of existing bio ag technologies. However, GMOs and more advanced genetic engineering are largely perceived positively by both ag groups but even more so from Gen Z."
4. Gen Z prefers peers over brands
The study indicated that "Gen Z is less brand loyal and more peer driven when making decisions and are more receptive to marketing messages, with 78% of the farm-raised 18-to 22-year-olds considering brand names important when it comes to purchasing farm products compared 90% of BoomXY farmers/ranchers.
"For ag information, Gen Z was far more receptive to information provided by their peers via social media, other farmers, network/cable TV and ag/rural radio, while the older age group favored ag print pubs, network radio and manufacturer websites. Gen Z was much more inclined to pay attention to marketing messages, while BoomXY was not, unless it came from their dealer/retailer."

"We know what we need on our farm and ultimately, if it gets the job done, the brand shouldn't matter," said one Gen Z survey respondent.
Osborn Barr says this baseline data will be expanded in the upcoming year to provide a more in-depth understanding of the factors impacting the next generation of farmers and ranchers. With topics such as agricultural tech adoption, food innovation and broader issues of rural America, by understanding the perceptions and plans of the next generation, we can get a better idea of how the future of agriculture will look.

To learn more about the study, visit RuralSpirit.com.
The opinions of Amanda Radke are not necessarily those of beefmagazine.com or Farm Progress.
Subscribe to Our Newsletters
BEEF Magazine is the source for beef production, management and market news.
You May Also Like
---