4 tricks for smarter goal setting
4 tricks for smarter goal setting
The year may be more than halfway over, but now is a great time to dust off those resolutions and make some adjustments to the goals you want to achieve by 2018.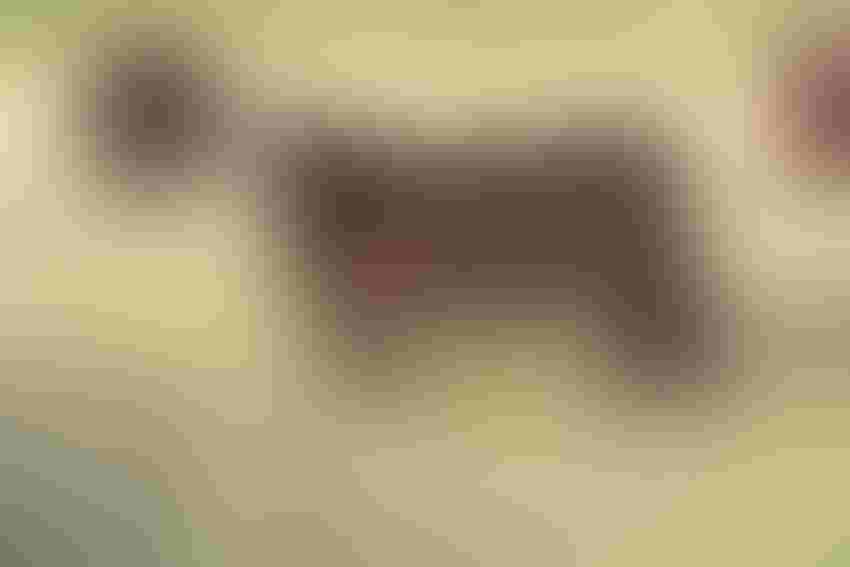 My husband and I sat down for our monthly budgeting planning session where we evaluate upcoming expenses, identify areas of unnecessary spending and determine next steps to achieving our short- and long-term goals for the ranch.
A common piece of advice from business professionals or entrepreneurs is to set SMART goals (specific, measurable, achievable, realistic and time bound). This acronym provides the framework for chasing your dreams in a practical way. It's sound advice whether it's for a goal you want to achieve in the next month or in the next decade, and I often reference it when I need to really buckle down and get something done.
Yet, when you're in the grind of saving money, watching inputs, fixing broken equipment, buying hay during a drought, or other unforeseen challenges that might come up, it can be easy to get sidetracked from the big picture and get bogged down with the nitty gritty details that crop up in your daily life.
Thea Larsen is the blogger behind The Cowgirl Diaries, and she recently wrote a post titled, "July's the new, New Year for goal setting." She said that while many goals are set at the start of a new calendar year, the weeks following Independence Day are the perfect time for a mid-year reboot and the chance to get your goals back on track to be achieved by the end of 2017.
Larsen writes, "There is a generally accepted premise (feel free to google if you'd like the specifics) that we drastically OVERestimate what we can accomplish in the short term and UNDERestimate what we can accomplish in the long term. For this reason, in my new approach to goal setting, I recommend creating three time categories for all goals: one month, one quarter and one year."
In her post, she offers an update to the standard SMART goal setting and suggests four tricks of her own:
1. Feel
She says, "Write a few sentences about the discomfort you currently have with where you are in this area, and the way it will feel when you reach the place you want to be."
For example, if you're paying off a land or cow loan and the debt load is stressing you out, acknowledge the financial strain you've been feeling and recognize that there are steps you can take to speed up the process of repaying the banker.
2. Define
Larsen writes, "Determine what accomplishments will need to be made in order to stand in that place where you feel like the rock star of your own life and describe them in specific and measurable terms."
During our budget meetings, Tyler and I discuss upcoming payments that we need to set aside money for, projected income earning on calves and when they will sell and opportunities to save money when buying hay, feed, mineral or other supplies.
3. Schedule
She suggests, "Take each goal as you have defined it and drop it into a reasonable time frame category: one month, one quarter, or one year."
This month, we'll purchase hay from the neighbor and creep feed, so we'll allocate funds for that. In the next quarter, we'll have our fall female sale, plus sell our bottom end calves and cull cows at the sale barn, so income will be coming in. Within one year, our breeding decisions will be on the ground and we will determine which heifers we'll retain, which ones we'll sell and create a plan to market the highly desirable calves based on what our customers are looking for and where and when the demand seems to be best (with information collected in years previous).
4. Big picture
She says, "Write out all of your specific, measurable goals along a timeline of one, three and 12 months to create an outline for action."
In other words, don't miss the forest for the trees. Baby steps taken consistently day after day and week after week can create small steps of progress that become large advancements over time. Progress may be hard to see when you're in the thick of it, but looking back a year from today, you'll hopefully see improvement on the goals you have set for your ranch, your balance sheet or other achievements you hope to make.
The opinions of Amanda Radke are not necessarily those of beefmagazine.com or Penton Agriculture.
Subscribe to Our Newsletters
BEEF Magazine is the source for beef production, management and market news.
You May Also Like
---