4 ways to let your mom know you care this Mother's Day
4 ways to let your mom know you care this Mother's Day
Looking for ideas to celebrate your mom and grandmothers this Mother's Day (May 13)? Check out these suggestions.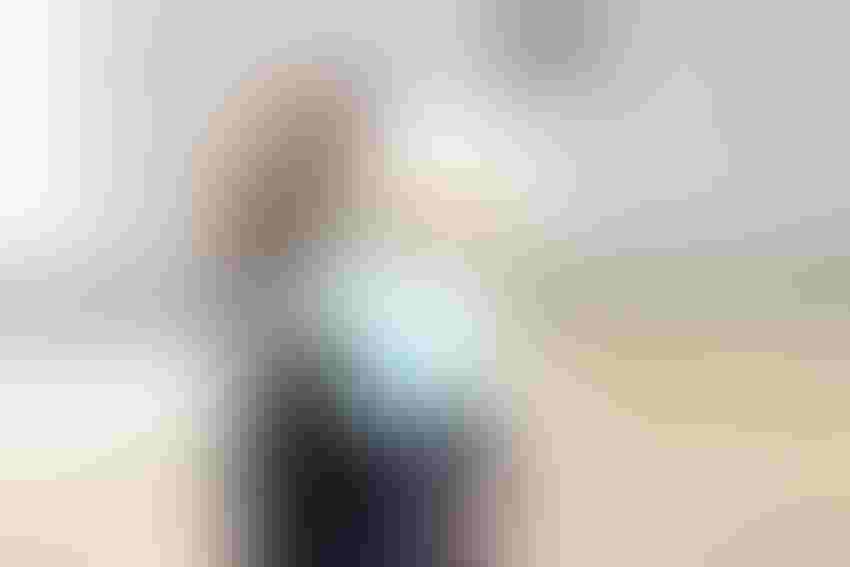 If you've been busy hustling on the ranch — breeding cows, fixing fence, prepping for summer turnout and doing field work — it may have slipped your mind that Mother's Day is coming up. On Sunday, May 13, we'll celebrate the special ladies in our life who have raised us, lifted us up when we've fallen and encouraged us to pursue our passions and explore the things that make us happy.

I am blessed to have a wonderful mom and grandmas in my life, and I'm grateful for their experiences, wisdom and unending love they have to offer our family.
VIEW: 65 photos that celebrate cowgirls & cattlewomen
While all women are amazing, I find that ranch moms are truly incredible in the hats they wear and the roles they play to run a business, raise a family and maintain a healthy marriage.
Watching my own mother over the years, she juggles so much each given day. She can go from weighing and tagging newborn calves at the crack of dawn, to getting kids on the school bus, to crunching numbers as the chief financial officer at a construction company in town, to hurrying home to open gates to feed hay while also coordinating us kids' evening schedules and activities, to making a great supper, doing the laundry and cleaning the house, to still having the time and energy to be happy and optimistic even when the tractor breaks down and her dreams of buying new furniture for the living room are superseded by machinery repair expenses. She is truly an inspiration, and although I'm only four years into my own journey as a mom, I can only hope to become half of the mother, wife and rancher she is.
READ: Mother's Day is every day in the ranching business
This Mother's Day feels particularly special as Tyler and I are anticipating the arrival of our third child. Along with our four-year old daughter and two-year old son, we are anxiously awaiting to find out our baby's gender and see how a third little one will fit into our crazy but wonderful ranch life.
The last couple of years, we have celebrated this occasion with morning church, breakfast at a local restaurant and shopping for flowers and seedlings for my flower pots and garden. It's a relaxing day spent with the people who mean the most to me, and as a mom, it doesn't get any better than that!
So what are the best ways to show your mom you care this Mother's Day? Here are a few ideas to consider:
1. Tackle a project or two
Forget breakfast in bed! Ask your mom if she has a to-do list of projects she would like tackled before summer (I guarantee she does), and get one of them done for her! More than likely, these odd jobs are put on the back burner in the hustle and bustle of her busy life on the ranch, and I know she would appreciate the man (and woman) hours spent to help her accomplish a project or two.
2. Pamper her
A gift certificate to get a manicure, pedicure or massage would be a great way to show your mom that you care and that she deserves some time off from the ranch to just pamper herself and do something she may not be willing to splurge on otherwise. If that's not her style, how about a gift certificate to a restaurant or movie theater? Encourage her to go out on a date night and enjoy her spouse while you cover things at home on the ranch.
READ: Ranch women prove equality of the sexes is the myth
3. Plan a family gathering
Grilling season is here, so invite mom (and the entire family) over for a cookout that she doesn't have to prepare. A picnic with everyone she loves would be a wonderful gift, and for goodness sakes, don't let her help with the dishes after the meal is over!
4. Write her a note
It's time to plant the garden, and your mom would probably love some hanging plants or flowers for her pots. These are great seasonal gifts that coincide perfectly with Mother's Day; however, don't just buy the flowers, add a personal card that tells Mom how much you appreciate her. Bonus points if the kids or grandkids draw some artwork she can hang on her refrigerator!
What other ideas might you suggest to make this Mother's Day great for the special women in your life? Share your suggestions in the comments section below. And to the amazing cattlemen and cowgirls reading this blog, thanks for doing what you do and being an inspiration to the rest of us!
The opinions of Amanda Radke are not necessarily those of beefmagazine.com or Farm Progress.
Subscribe to Our Newsletters
BEEF Magazine is the source for beef production, management and market news.
You May Also Like
---