5 habits young producers should practice
5 habits young producers should practice
What separates the winners from the losers in this business? These seemingly small but important habits can help young producers thrive.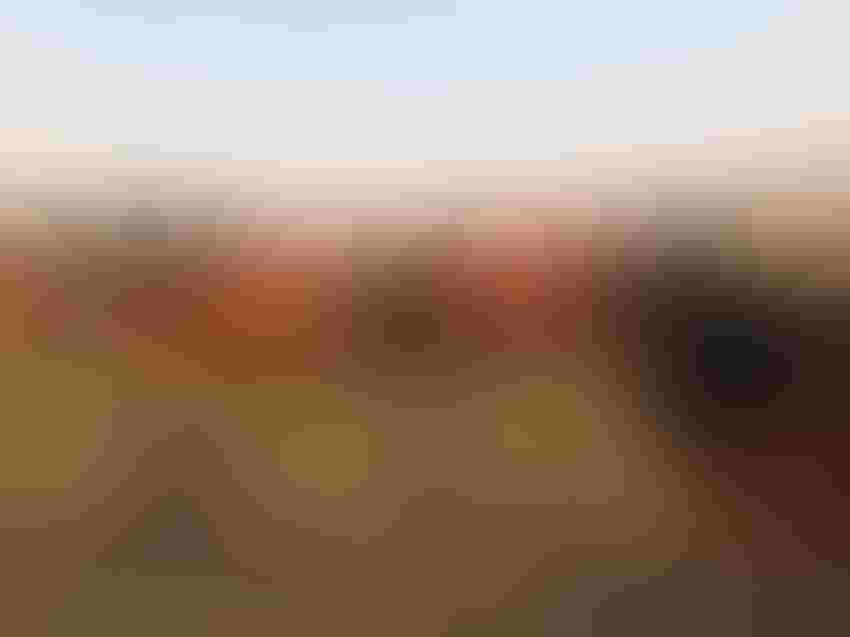 My husband Tyler and I are entering our eighth year out of college and into the production agriculture business. It's hard to believe we are nearing a decade of agricultural entrepreneurship, but despite the passing years, I still feel like we are just getting started toward achieving our goals in this industry.
As my dad nears retirement age, there's been much talk about transitioning the ranch. While it won't be passed on to my family on a silver spoon, we are making plans to take over pasture leases and purchase my parent's herd when the time comes. It won't be easy, and it will be a huge chunk of change, but we are hoping that with patience and discipline, the move will go as planned.
Whether you've been in this business five years or 50, there are certain habits of successful producers that we should all aim to follow. Austin Miles, cattle and technology research associate for the Samuel Roberts Noble Foundation, lists several tips for young producers, including:
1. Be willing to assume risk
Miles writes, "Risk can come in a variety of forms: financial, occupational or reputational. Any time you put skin in the game, you're going to become more invested in the success and well-being of the operation. Be motivated and push the needle to accomplish your goal(s)."
2. Speak up, but know when to shut up
"You can learn a lot from listening," says Miles. "Seek out those who have been in the business, who have had success and failure, and learn from their experiences. That kind of education is free and real-world tested."
3. Ask questions
"Sometimes being the silent observer is fine, but do not be timid about asking why things are done the way they are," he advises. "Try to gain some perspective and history before you offer input or thought into why or how an operation could be doing something differently."
4. Get your hands dirty
"I'm very proud of the degrees on the wall of my office, but I'm equally proud of the experiences and lessons learned from others I have encountered and worked with in the field," says Miles. "I am convinced that formal education empowers a person to continue to learn after they graduate and enter the professional world. Who better to learn from than those already actively engaged and doing the work?"
5. "Agvocating" is more than a hashtag
"Social media is a great way to connect with people who we would otherwise never meet, yet alone interact with," says Miles. "It is an easy way to stay abreast of current events and industry news, and to share information and ideas. It is important to promote our industry and heritage with photos, infographics, etc., but simply taking pretty pictures isn't enough. Be mindful of the opportunities you may have to promote agriculture and be confident enough to do so, whatever the venue or whoever the audience may be."
To read Miles' additional tips, click here.
Additionally, if you haven't taken the 2017 Census of Agriculture, which reveals important statistics about the nation's producers, you can take the survey here.
The opinions of Amanda Radke are not necessarily those of beefmagazine.com or Penton Agriculture.
Subscribe to Our Newsletters
BEEF Magazine is the source for beef production, management and market news.
You May Also Like
---