5 observations about Tomi Lahren's rant on COOL
5 observations about Tomi Lahren's rant on COOL
My final thoughts on Tomi Lahren's interview with R-CALF USA CEO Bill Bullard.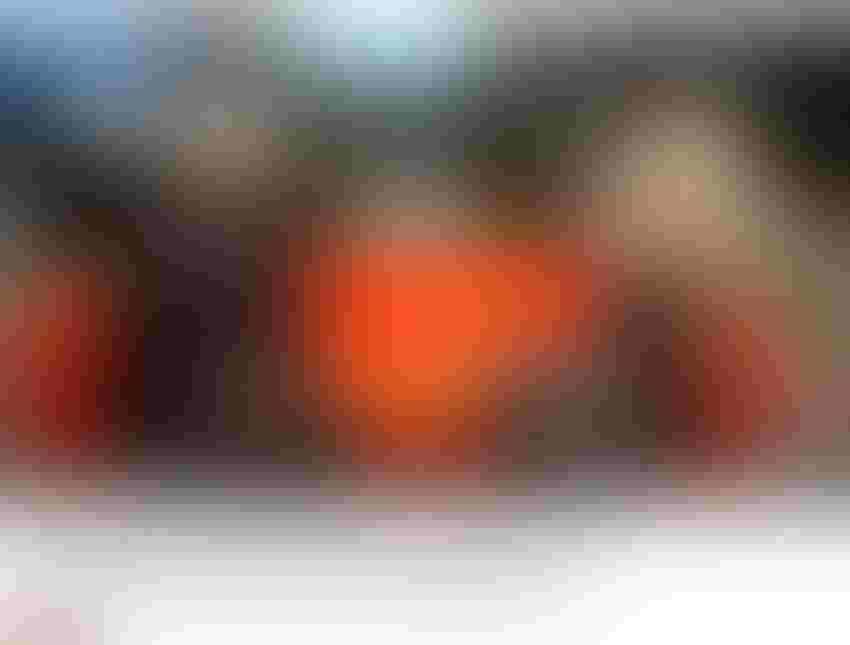 Earlier this week, The Blaze's news personality Tomi Lahren interviewed R-CALF USA CEO Bill Bullard in a Facebook Live discussion about the repeal of mandatory country of origin labeling (mCOOL) and its impact on cattle prices. Later, Lahren shared her takeaway from the interview in her usual viral, headline-grabbing "Final Thoughts" segment.

Here are my "final thoughts" on Lahren's commentary. Let me know if you agree or disagree after watching her segments. View her interview with Bullard here and her final thoughts segment here.

1. She did highlight some valid industry concerns

There's a great deal of uneasiness in the beef industry right now. Calf prices are half what they were two years ago. Ranchers are struggling. Feedlots are closing. Markets have tanked. There's volatility in Live Cattle futures. There's uncertainty in available price risk management tools. I appreciate her quote about ranchers not asking for much; they just want a "fair shake" at succeeding. Beyond that, however, she showed her ignorance on these complex issues.

We need a voice, one who will make our struggles public and help influence change in our industry; however, this segment appeared to be more about stirring the pot than finding reasonable solutions to our industry woes.

2. She only presented one side of the issue

We were only given one viewpoint of the implications of very complex, reactionary trade agreements. I would have liked to have heard someone from CattleFax present information on the state of the markets or a neutral source who could explain the various trade agreements we are beholden to and how that impacts the cattle business. The cattle market issues cross party lines; it's not a "red" or "blue" issue. Why not present all sides of the debate on this one and let the audience decide the best course of action?

READ: COOL and cattle prices by Jayson Lusk, food and ag economist

3. She forgot to mention that mCOOL was deemed illegal

I really love the idea of COOL. I do. I would love to see USA Beef labels in the meat case because I'm proud of the beef American ranchers produce. However, mandatory COOL violates conditions within the WTO and the international group declared mCOOL illegal. In its original form, it was deeply flawed and very costly to the industry. Congress had no choice but to repeal the measure or else pay major tariffs on other consumer goods.

4. COOL isn't the cure-all for our industry's issues

When mCOOL was in effect, it quickly became apparent that the consumer didn't care about the COOL label and chose beef based on other factors such as price and freshness. Those who were label savvy wanted more than a USA claim; they were looking for natural, organic, grass-fed or for premium products like Certified Angus Beef. I'm all for giving consumers choices, and remember that voluntary COOL is still an option. You can bet if the USA label added value to beef products, marketers would have USA stickers slapped all over their beef packaging.
READ: Do beef imports harm American ranchers? by Ryan Goodman

5. She planted a seed of doubt about beef to her listening audience

In her "Final Thoughts" segment, Lahren asked, "Where's your meat coming from? Do you know?" She then equated eating beef without a COOL label to dumpster diving, asking her audience, "Would you have your family eat out of a dumpster not knowing what's on your table? Then why the hell would you put foreign sketchy beef on their table?"

Did Tomi think killing domestic beef demand would help the American rancher? Her fear-mongering rant spread too many half-truths, and you can bet her listeners will now wonder about the safety and wholesome of beef available at the meat case when they shop at the grocery store.

Thanks to her comments warning "animal lovers" about smashing live cattle into crates for who knows how long, she essentially told consumers that the U.S. is sanctioning animal abuse and poor quality meat just to save a buck.

I believe Tomi's heart was in the right place, and there's no doubt in my mind that cattle ranchers need a voice who will fight on their behalf and bring our issues to the public. However, she threw the baby out with the bath water in this segment, and it's now our responsibility to respond with the facts.

If there's one thing that became painfully obvious about Lahren's Final Thoughts, it was this — if you want to see purposeful change, you have to be like Bullard and get out there and share your own concerns about the industry. Lobby to your elected officials on every level. Reach out to the media and tell your story. Invite experts to speak to your local cattlemen's groups to further understand the issues. Don't sit back and complain and watch the industry you make your living on implode. But those are just "my final thoughts." Thanks for reading.
The opinions of Amanda Radke are not necessarily those of beefmagazine.com or Penton Agriculture.
Subscribe to Our Newsletters
BEEF Magazine is the source for beef production, management and market news.
You May Also Like
---