5 out of 6 vegetarians eat meat again; plus: 2 beef cooking ideas to consider
5 out of 6 vegetarians eat meat again; plus: 2 beef cooking ideas to consider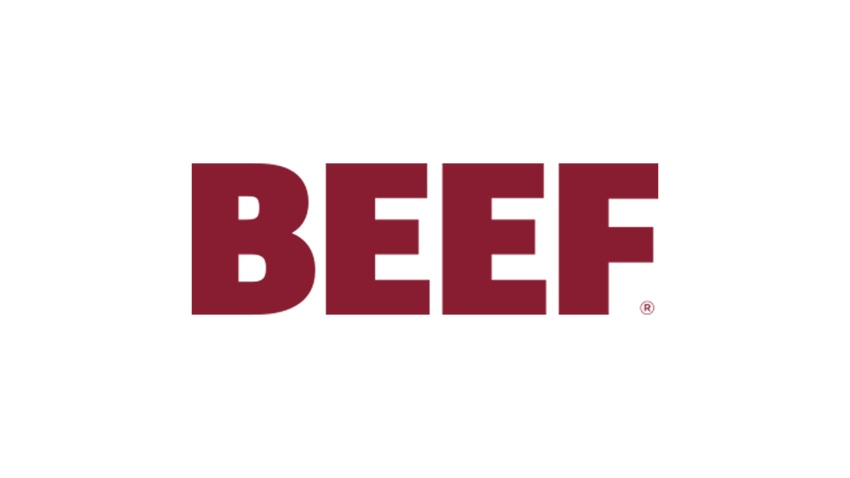 Some comedian once cracked that bacon is the "gateway drug" for vegetarians. A survey of 11,000 adults conducted by Harris Interactive recently found that only 2% of Americans don't eat meat, and 88% have never been vegetarians or vegans. Of the 12% who have tried the vegetarian lifestyle, the survey found that five out of six eventually go back to eating meat.
"This new data shows what we've known intuitively. Meat and poultry are irresistible for their taste and nutrition," says Janet Riley, American Meat Institute (AMI) senior vice president of public affairs. "A growing body of evidence reveals that balanced diets that include meat and poultry are the best option for good nutrition and for weight control because meat controls hunger."
Subscribe now to Cow-Calf Weekly to get the latest industry research and information in your inbox every Friday!
I've personally seen this phenomenon myself when I was a college student. In 2007, I 2007. I was living in Washington, D.C. for a summer internship with USDA, and had a vegetarian roommate. By the end of that summer, I had convinced her to try beef once again. Frankly, I don't think she missed her veggie burgers too much.
In a recent press release about the survey, AMI says "welcome back" to the ex-vegetarians and shared some interesting information about beef in the diet.
READ: Chef Rory Schepisi: from vegetarian to steakhouse owner
Here are four facts worth sharing about meat as a part of a healthy diet:
1. Food from animals, including meat and poultry, are the natural source of vitamin B12, which is critical for normal metabolism and mental clarity. Vegan diets require B12 supplementation.
2. Iron and zinc in beef, pork, lamb, poultry, and fish are more "bioavailable," meaning they are more easily absorbed and utilized by the body, than these minerals from grains or vegetables. 
3. Per serving, meat, poultry, and fish provide more protein (25 g/3 oz.) than dairy (8 g/cup), eggs (6g each), legumes (12 g/¾ cup), or cereals, vegetables, or nuts (2-5 g/serving).
4. People following the Mediterranean dietary pattern associated with good health outcomes actually consume twice as many processed meats than the amounts in the USDA food pattern, according to a new analysis for the 2015 Dietary Guidelines Committee presented in a public meeting in November.
If these facts have you craving beef, I've rounded up two great resources for grilling great-tasting steaks.
1. "Holiday beef tenderloin with sweet potatoes, tomatoes and corn" by the Family Foodie
Here is an excerpt: "I am one of those people who love to plan for the holidays. I love trying new recipes and really enjoy making our holiday meal feel special when everyone sits down at the table. But I also like to make our festivities stress-free and a very relaxing environment. So I look for dishes that I can prep ahead of time and ingredients that are fresh and don't require much fussing. We also like to sit around the family table for a while and enjoy the conversation, and we like to serve a variety of courses. I love featuring items that are not too heavy and filling. This holiday beef tenderloin with sweet potatoes, tomatoes and corn is the perfect dish that fits the description of what holidays are all about at our house."
2. "Love steak? Pros share their favorite cuts" by Nicole Rupersburg for Yahoo! Food
Rupersburg writes, "Beef -- it's what's for dinner. Too bad you've likely been limiting your dining options to overpriced cuts of steak. To prove it, we recruited chefs and butchers, the guys and gals who know beef best, and had them pit some of the most popular pieces of meat against lesser known (and cheaper) gems. We even laid out some average prices so you'll know exactly what your wallet is getting into. So say goodbye to the ribeye and how you doin' to the Denver cut."
What's on your menu for holiday parties? Which cuts of beef do you prefer to entertain a crowd? Were you surprised about how many ex-vegetarians there are? Share your thoughts in the comments section below.
The opinions of Amanda Radke are not necessarily those of Beefmagazine.com or the Penton Farm Progress Group.
You might also like:
60 Stunning Photos That Showcase Ranch Work Ethics
Rubes Cartoons Updated With New Laughs
NEW GALLERY: 50 Holiday HATitude® Photos From Readers
Winter Feed: Do You Have Enough To Feed Your Cows?
Subscribe to Our Newsletters
BEEF Magazine is the source for beef production, management and market news.
You May Also Like
---