5 things to know about Netflix's "The Ranch" starring Ashton Kutcher
5 things to know about Netflix's "The Ranch" starring Ashton Kutcher
A new Netflix show titled, "The Ranch" debuted earlier this month, and of course, I had to watch the 10-episode series to see what the fuss was all about. Starring Ashton Kutcher and the beef industry's beloved voice of the "Beef It's What's For Dinner" ads, Sam Elliott, the show depicts a father and his two sons struggling to make ends meet on a cattle ranch in Colorado.
If you haven't watched the show, here are five things to know about "The Ranch" before viewing:
1. If you like crude comedy, this show is for you. 

If you're a fan of shows like "Two and a Half Men" where jokes about sex, women and drinking beer are a favorite punch line, then you'll like "The Ranch." It seems like Kutcher took a few notes from his role on "Two and a Half Men" and applied it to this show. Although I'm not personally a fan of the humor (including some adult language and nudity) depicted in this show, I kept watching because of the show's cattle industry setting. Also, it was somewhat difficult to see Sam Elliott in a comedic position, given his previous roles as a more serious character, but once I got past that, I came to like his role on the show.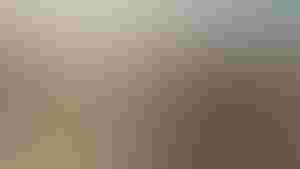 Photo Credit: Netflix
It's not a surprise that Hollywood rarely gets it right when it comes to producing westerns or any other kind of film set in rural America. This show is full of clichés and inaccuracies that can be hard to ignore, but if you can look past these minor details and appreciate the things the show gets right, you'll probably enjoy this series. For example, watching the calf-pulling scene in one of the first episodes was somewhat cringeworthy, and later, when an animal dies, they bury it in the backyard instead of calling the rendering truck. However, I had to continually remind myself that this show was potentially teaching viewers outside of agriculture a little bit about hard-working American ranchers, so I let the little inaccuracies slide by.
3. If you can appreciate this Hollywood nod to agriculture, you'll enjoy this show.
From stating the 4-H pledge, to feeling the pinch of the pocketbook right before selling calves, to wearing dirty Carhartts and Dekalb hats, there is a sense of authenticity about this show that is refreshing. It's kind of nice to see a show based in rural America, and although sometimes the characters are a little hokey and redneck, I did appreciate the writing coming from Hollywood's vantage point in the superficial hills of Los Angeles.
4. If you can forget some of the prejudices that slide in the show's writing, you'll still like "The Ranch."
Elliott's character has high blood pressure and is advised to cut back on red meat — advice that makes me cringe. The ranch is "grass-fed," which I assume is one of the writer's preferences and is deemed more admirable in Hollywood's eyes than conventional beef. A scene where they have to choose whether or not to give a sick calf antibiotics made me wonder if the writers were coming from an anti-antibiotic point of view, but before I give away any spoilers, I'll let you watch and decide for yourself.
5. If you can relate to the challenges facing today's ranchers, you'll love this show.
The show depicts a father butting heads with his two sons (both in their 30s). It shows the challenges a marriage has in this sometimes tough business and lifestyle. It depicts the slow pace of rural America where the local watering hole is often the sole gathering place of the town. It shows the struggles to make ends meet and the very expensive choices and risks ranchers must make to get their calves to market. The show highlights challenges like drought, market swings and even the real life 2015 spill in the Animas River and its impact on the land, which felt timely, appropriate and authentic for real things today's rancher worries about.
And most importantly, "The Ranch" is starting conversations with consumers and opening up the door to make connections that we wouldn't have otherwise. In real life, Kutcher hails from Iowa and in his spare time, he attends rodeos and speaks to kids about working hard and never being "too good" for any job to reach your goals.
Meanwhile, Elliott has a great history with the beef industry and is a wonderful celebrity to help bridge the gap between producers and consumers. People are already demanding to know when season two of the show will air, and the online comments about the show have been pretty positive.
People seem to be genuinely excited about the characters and their lives on the ranch, so while many in agriculture, myself included, might be quick to pick apart the cheap humor, the inaccuracies of ranch life depicted, and the little Hollywood biases that peak through in the writing, I think "The Ranch" is a win for agriculture and a way to showcase our lives in rural America to Netflix viewers.
Have you watched the show? What did you think about it? Leave your thoughts in the comments section below.
The opinions of Amanda Radke are not necessarily those of beefmagazine.com or Penton Agriculture.
You might also like:
10 photo finalists celebrating spring
Burke Teichert: How to manage your way out of a hard-calving cowherd
2016 market outlook: Here's what to expect
Subscribe to Our Newsletters
BEEF Magazine is the source for beef production, management and market news.
You May Also Like
---