5 things you should know about the Bayer settlements
5 things you should know about the Bayer settlements
News that Roundup, dicamba and even PCB settlements are reached includes wide-ranging details. Here are top items farmers should know.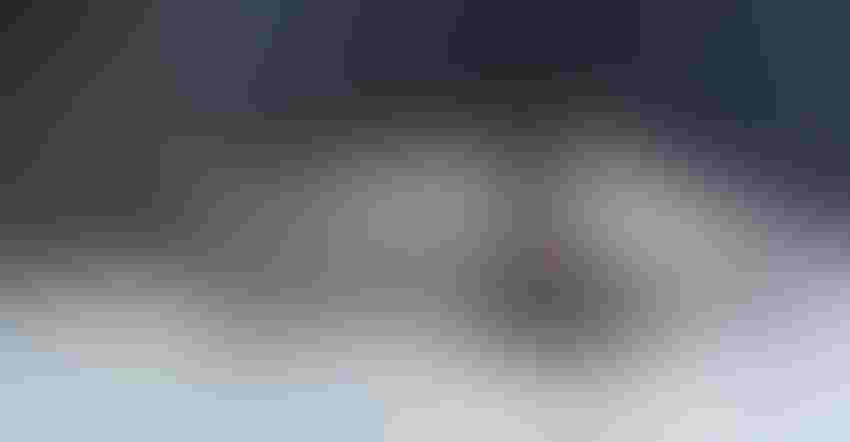 A LOT SETTLED: Bayer made a wide range of settlement announcements including key moves on glyphosate, dicamba and even PCBs in water.
Svitlana Unuchko/iStock/Getty Images Plus
Note: In Point 4 regarding the dicamba settlement, BASF clarifies its involvement including the fact that not all the details have been worked out.
For several weeks there has been discussion that Bayer was working on developing a settlement as the lawsuits against the herbicide Roundup mounted. More than 125,000 cases are filed or in the works and that growing issue became a distraction to management. Combine that with lawsuits surrounding the use of dicamba in new-tech crops and a lingering legal challenge regarding polychlorinated biphenyls (PCB) in drinking water. All legacy Monsanto issues and seeking a settlement on all fronts became a priority for management.
That work came to fruition Wednesday, June 24, when Bayer announced a range of settlements on all three class action cases. The Roundup settlement is getting the lion's share of attention, but a settlement that could range as high as $10.9 billion would get that attention. What follows is a look at key factors farmers should know about the Roundup and dicamba class action settlements. The PCB settlement just clears the stage for Bayer to move forward, though at a settlement cost of $820 million.
During a media teleconference, Werner Baumann, CEO, Bayer AG, also notes that in settling all of these class action cases, the company admits no wrongdoing or liability.
1. Covering most of the glyphosate cases
The Roundup resolution will bring closure to about 75% of the current litigation involving 125,000 filed and unfiled claims overall. The resolved claims were negotiated with all plaintiff law firms leading the Roundup federal multi-district litigation, or the California bellwether cases, and those representing about 95% of the cases currently set for trial. The settlement also establishes key values and parameters to guide resolution of the remainder of claims as negotiations advance.
"As the numbers break down, to resolve the filed and unfiled cases the costs will range from $8.8 to $9.6 billion," says Baumann. "The reason for the range is the final costs for outstanding claims providing the allowance and number of claims, and some may not qualify. This allowance is to cover those outstanding claims."
Another $1.25 billion has been set aside in a separate class for future litigation, pending court approval. More on that in the next point.
The key in this overall settlement is that Bayer is moving ahead, even though more suits could be filed, and there are reports from some plaintiff lawyers are holding out on the settlement. But for now, Bayer is pushing beyond the lawsuits to focus on its core business.
"We're excited about the closure and having it behind us," says Anthony Osborne, vice president, customer marketing, Bayer. "We can get on with what we do."
2. Creation of a new "Class Science Panel"
That $1.25 billion set aside for future lawsuits, if approved by the court, will also create a separate class for future litigation. This involves creation of a Class Science Panel made up of five scientific experts as chosen by Bayer and the plaintiff attorneys. The role of that panel is to investigate over the next few years whether glyphosate causes non-Hodgkin's Lymphoma, the disease plaintiffs allege they got from the herbicide. This panel also takes future class actions away from jury trial and works to settle them based on available science. This is a unique part of the settlement agreement and exposes Bayer to a deeper scientific review of glyphosate.
If the panel does determine a link, it would also set a minimum exposure level required for claimants to file their cases. The materials that the panel will use to investigate the link will be from documents Bayer can legally share and those in the public domain and will be posted on a public website. The class and Bayer will be bound by the conclusions of the panel's work. "We are taking this…out of a jury trial and putting it into the hands of expert scientists," Baumann says.
Bayer is confident the panel will find no link. Bill Dodero, global head litigation, Bayer, explains that glyphosate has been on the market more than 40 years and has strong scientific support. After the International Agency for Research on Cancer tagged glyphosate as a possible carcinogen, expert regulatory bodies determined the product was not carcinogen. "The experts on the science panel for purposes of this class are scientists as well, and we believe the outcome will match real-world evidence that supports our product," Dodero says.
The panel will be made up of those who are identified as experts in their field and have not been involved in any litigation. Dodero says if the parties cannot agree, each side will nominate two members and the fifth will be selected by the four.
If the panel finds no link between glyphosate and NHL, there would be no further payouts to plaintiffs, Dodero adds. And if a link were to be found, the key would be the exposure level needed, which every litigant would have to meet. "But the evidence forms the basis of the current assessment worldwide that there is no causal link between Roundup and non-Hodgkin's Lymphoma," he says.
As part of the settlement, and the panel's work, class members are not permitted to proceed with glyphosate claims prior to the panel's determination, and cannot seek punitive damages. That $1.25 billion will support research into treatment of NHL, NHL diagnostic programs in underserved areas and assistance payments to class members who develop NHL before the Class Science Panel's determination, and are eligible on a need basis for assistance during that period.
3. Court cases not settled for glyphosate and dicamba
The three glyphosate cases that went to trial and where Bayer lost, will continue through the appeals process. Dodero explains that will go on in part for Bayer to continue to defend its products. And he notes the decisions of those appeals, where Bayer expects a more thorough review of the science provided, could reduce or even eliminate the payments. "We are in a position to still defend the science behind the product," he says.
The same is true for the Bader decision in the dicamba case that has led to a settlement of claims that could climb as high as $400 million. In that case, where Bader claims dicamba seriously damaged his peach orchard, and won a court judgement, Bayer will continue its appeal. Bader is also not part of the newly announced settlement. "We are making post trial motions and will appeal," says Baumann. "We continue to believe the verdict is inconsistent with the evidence."
By moving ahead with the appeals process in those four trials, Bayer can defend its positions, and may reduce those large jury verdicts.
4. Digging into the dicamba settlement
Bayer executives were clear that the settlement announced has no relationship to the recent decision by the Ninth Circuit Court to vacate the labels for three new formulations of dicamba including XtendiMax with VaporGrip from Bayer, Engenia from BASF and FeXapan from Corteva.
Says Liam Condon, president, Crop Science Division: "In essence, this settlement and reregistration are completely different things and not connected."
The settlement is up to $400 million for farmers who make claims regarding dicamba crop damage for the 2015 through 2020 crop years. The claims process will begin soon, and farmers will have to provide key documentation to make their claims.
Bayer dicamba tolerant crops went on the market in 2015 and that's when dicamba drift claims spiked. XtendiMax was released to the market in 2017, and Condon notes claims of drift damage declined "fairly rapidly as farmers got more training," he says. "I think now the situation is under control, though you can never fully preclude lawsuits, it is manageable going forward."
Dodero adds that the settlement requires 97% of the plaintiffs and 97% of the alleged acres impacted with yield loss take part.
Adds Osborne: "We can't all predict the future [about dicamba use], but we're doing all the things within our control to educate about the [crop] safety of dicamba."
As for reregistration of dicamba in 2021? Condon is confident the industry will see reregistration in the fall. "The registration that was vacated was based on available data at the time. Now we have a lot more data supplied to EPA [for the reregistration]," he says.
While Bayer noted that BASF will be contributing to the settlement, BASF has issued the following statement:
"BASF understands that Bayer announced that it has entered into a series of agreements that will substantially resolve ongoing litigation against Monsanto, including primary litigation related to Monsanto's Roundup products. As Bayer has indicated, the settlements also include resolution of the dicamba drift litigation, in which Bayer as agreed to fund a settlement of the multi-district litigation claims pending in the U.S. District Court of the Eastern District of Missouri. At this time, BASF has not agreed to a contribution towards Bayer's dicamba drift settlement, but will evaluate any proposal received from Bayer. (BASF emphasis added). BASF is committed to serving growers with safe and effective crop protection solutions, including dicamba herbicide."
5. A question of settlement money
Bayer has been dogged by these lawsuits for nearly two years, which has caused challenges globally to market value. And even though the market has turned more in the company's favor, the stock price is still off by 25% from it's pre-Monsanto purchase high. News of the settlement did lift the stock, and as investors find out all the details that could make a difference, but where is the company getting all the money for these settlements?
First, not all of the up to $10.9 billion will be paid immediately. Cash payments are expected to start this year, but the company predicts cash outflow not to top $5 billion this year, and another $5 billion in 2021. The rest will be paid out in 2022.
The company predicts it can cover this class action settlement tab out of free cash flow and proceeds from the recent Animal Health divestment, and it will issues bonds with new maturity dates to help cover the costs. The Animal Health sale is being seen favorably by regulators and Baumann expects that sale to be completed as planned.
6 – and a bonus
During the media call, one journalist asked a question that has been posed before: Looking back on the trials was the purchase of Monsanto worth it?
Baumann answered that "the combination was always built on what both companies can do together for the future and the purchase was predicated on that strength. If anything, we see more challenges going forward with 10 billion people to feed in a few decades. Tonight, there are 800 million people who will go to bed hungry, and we have the tools and expertise to alleviate that going forward. This combination has a great future."
Subscribe to Our Newsletters
BEEF Magazine is the source for beef production, management and market news.
You May Also Like
---