5 tips for reducing forage waste this winter
5 tips for reducing forage waste this winter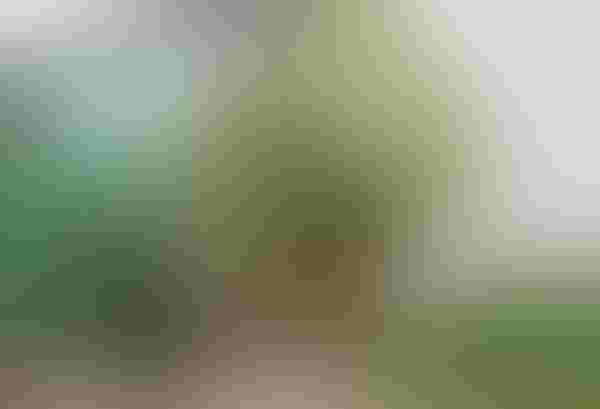 Forage waste from feeding hay during the winter months can range from 2% to a shocking 60%, says Mark Landefeld, Ohio State University Extension educator. The normal loss is 3-6%, but management practices must be in place to reduce forage waste. In Landefeld's most recent column for OSU's Beef Newsletter, he offers five tips for reducing forage waste during the winter months, including:
1. Feed in different locations each day
"Feeding hay throughout various paddocks from moveable racks or wagons promotes distribution of manure rather than concentrating it in one location," writes Landefeld. "A dry, well-drained or frozen site should be chosen for feeding hay when possible."
2. Keep hay off the ground
Landefeld says, "Many types of feed bunks, bale rings and other equipment are available today, but the ones which keep hay from contacting the ground generally reduce waste the most."
3. Limit hay to a one-day supply
"Limiting hay fed to a one‑day supply, with enough space for all animals to eat at the same time, helps reduce waste," recommends Landefeld.
4. Unroll a limited amount of round bales
"Unrolling large round bales is a practice which many of our producers have implemented where terrain and/or equipment permit," says Landefeld. "If this method is used, only unroll enough feed for one day's supply or use an electric wire over the middle of the unrolled swath to prevent trampling and bedding on the food source. Moving to a new area each feeding promotes even manure distribution and this type nutrient management will help produce more forage next year."
5. Separate livestock into groups with similar nutritional needs
Landfeld writes, "Separating livestock into smaller groups with similar nutritional needs is recommended. The highest quality hay should be fed to young, growing livestock or lactating animals. Lower quality hay should be used for livestock with lower nutritional needs, such as bulls and non‑lactating cows. Sending samples to a laboratory for forage analysis is recommended so actual nutritional values are known."
Forage waste is costly and negatively impacts the sod of the area where feeding occurs. If there are no steps taken to reduce hay waste, the sod can be damaged, resulting in muddy conditions and promoting weed pressure, says Landefeld. It can also result in soil erosion and compaction, leading to unproductive forage growth. Consider these steps to reduce forage waste to save money, get the most of your hay, and protect the land where you're feeding.
The opinions of Amanda Radke are not necessarily those of beefmagazine.com or Penton Agriculture.
You might also like:
7 ranching operations who lead in stewardship, sustainability
Why we need to let Mother Nature select replacement heifers
Photo Gallery: Laugh with Rubes cow cartoons
Beta agonists wrongly blamed for fatigued cattle syndrome
Subscribe to Our Newsletters
BEEF Magazine is the source for beef production, management and market news.
You May Also Like
---