5 tips for young people hunting for an acreage
5 tips for young people hunting for an acreage
Looking for a place to live in the country? Shopping for an acreage and agricultural property can be a daunting task. Here are five strategies to help you in your search.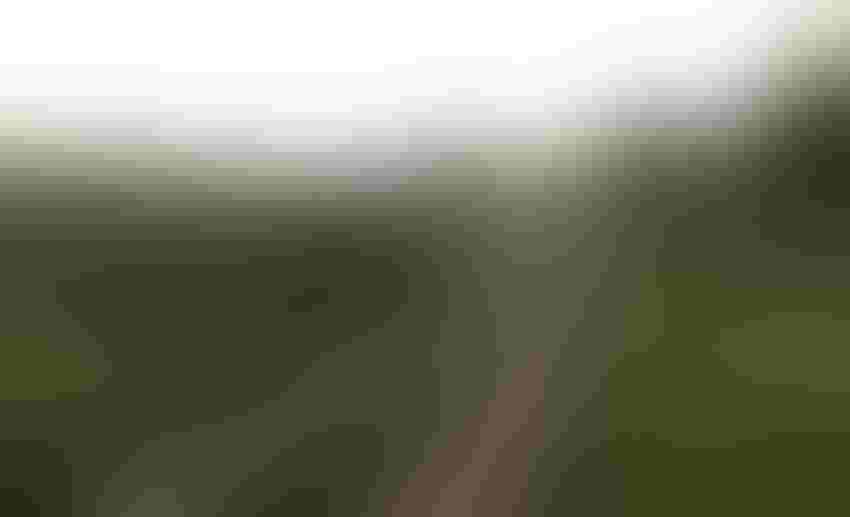 I recently received a Facebook message from a young producer looking for advice on buying an acreage.
The 25-year old writes, "I've read many articles from BEEF about the challenges young ranchers face such as capital, debt, expenses, profit, juggling an off-the-ranch job, raising kids and the list goes on. But my issue has been finding land — and not just pasture — a homestead.
Most places around the area are one of two scenarios — one, the acreage is either grown to weeds and the buildings are run down and the house is unlivable; or two, the acreage has been taken care of and the house is nice, but they put hunters up in the house and any buildings and corrals on the place don't ever get any use. From talking with friends, this seems to be a larger issue.
"It's challenging to find a place to live and be able to have a start. I really want to get out of town before we start having children, so we can raise them in that setting. What should I do and what is the right way to go about finding an acreage?"
I, too, have many friends who are involved in production agricultural careers, but are living in town while they wait for and save for their dream spot in the country.
If there isn't a farmhouse on the home place, it's often a challenge of finding one that is conveniently located to the base of operations, in your price range, in decent shape and available at the right time.
This was such a fantastic question and I was happy to discuss my experiences in acreage shopping with this beginning producer. And because it was such a great conversation, I thought it might be beneficial as a blog post, as well.
So here are five of my best tips for young people who are on the search for their dream acreage.
1. Start doing your homework.
When Tyler and I got engaged at the end of 2009, we began the long and tedious search for an acreage. We were willing to live in town or rent an apartment in the interim, so we also searched for very low price homes that would allow us to save for our dream place.
At that time, Tyler was living and working two hours away, so many of our weekends were spent walking through houses, driving through neighborhoods, checking out plot maps, talking with the neighbors, connecting with realtors and studying the overall market value of homes and acreages in our area.
We definitely looked at some dives, and we looked at some that were way out of our price range, too, but I feel every trip taught us a little something more about what we needed in a home and an acreage. It also gave us a better idea of what we would be spending on something that would suit our needs.
2. Get pre-approved for a loan.
Of course, getting a 20% (or more) down payment is incredibly important. It not only gives you more buying power, but if you have the cash on hand, you've got the freedom to make a purchase when and if the opportunity comes up.
Start researching your options for home buying. In addition to a mortgage lender from your local bank, there are programs, credits and other opportunities available for beginning farmers and first-time home buyers. Explore all options and make a list of what you need to get approved, as well as how fast some of these lending programs are in getting you the money if something becomes available or if the home and land will be sold on an auction sale.
Once you've been pre-approved, now you have a more solid of your budget. This will eliminate falling in love with a castle if you can only afford a shoe box. Forgive the bad analogy, but house hunting can make people spend more than they normally would, so being aware of your budget and your limitations is critical. Don't fall in love with something that will eventually cripple you with mortgage payments, leave you house poor and unable to buy cattle, equipment and other important assets for the operation.
3. Communicate your desires.
Work with several realtors. Give them your wish list. Include price, type of house, acres needed, location, etc. Speak with the neighbors. Ask elderly producers what their short- and long-term plans are, and if they ever anticipate selling the old homestead.
Talk to others who have recently purchased acreages in the area. Find out who they worked with or how they learned about the opportunity. Put an ad in the local newspaper or on Craigslist. The more people who know about what you're looking for, the more likely you'll connect with an opportunity to buy your dream acreage.
4. Be aware of the market conditions.
When Tyler and I graduated from college in 2009, it was during the thick of the recession. Job opportunities were limited, house prices had plummeted and the outlook was not very bright.
However, in the darkest of times, there are often amazing opportunities to get ahead, if you're ready and able to do so.
Because the market was so depressed when we were shopping, we could buy more house for our buck. When we finally signed the dotted line on our dream acreage in November of 2010, it sure felt like a lot of money! However, if our home was placed on the market today, because of how our market has recovered, there is no way a young couple like us could have ever purchased this place! And acreages seem to be stupidly overpriced, probably because of the increased demand of more people wanting to live in the country and have hobby farms.
That being said, if you're looking to buy agricultural land or a home in the country, 2019 and 2020 are a great time to look. Overall, the market is relatively soft (barring hot pockets in specific areas), so take advantage of the current farm economy and get your down payment put together!
5. It's all in God's timing.
I believe timing is everything, and God has a plan for all of us. When we were acreage hunting, we had visited a ton of places. We even put offers on two acreages, but we were beat out by older, more established producers in our bids. It was frustrating, to say the least. We were discouraged and decided to just table the hunt for a few years and wait for something perfect.
However, God had bigger plans for us. About a month before Tyler and I got married in October 2010, my mom and I were driving home from my final dress fitting, and I casually said, "I just wish the neighbors to the north would sell their place. It is my dream acreage!"
And it really was. The house was a conservative ranch house that was in great shape. The number of acres that came with it was just right for us to get started and included hay fields and a pasture. There were cattle pens, a barn, machine shed and shop on the place. Plus, it was adjacent to our ranch, so you really couldn't beat the location.
I knew I was just daydreaming and didn't think much of it, but that night, my dad got a phone call. The neighbors to the north were selling their acreage, and they wanted to know if we wanted to buy their baler. I happened to be in the house when the call came in, and when my dad got off the phone, we excitedly talked about the acreage being for sale.
I had no idea if it was in our price range or if the bank would approve the purchase, but I just knew it was God sending me a sign. I went to the bank the next day to get the ball rolling. Tyler and I signed our purchase agreement shortly after, and we officially got the keys a month after our wedding.
It definitely felt like fate. The timing, the location and the opportunity were perfect for us and our situation. We definitely got lucky, and I'm forever grateful it all worked out. I feel very blessed to be so conveniently located to the ranch and to be able to raise my kids in the country.
So if you are waiting for your little slice of heaven in the country, don't despair. Follow these five tips to help you in your search. If you do your homework, communicate your needs and have a little faith that the perfect opportunity will come your way, your dream acreage could be yours.
What would you add to this list of tips? Email me at [email protected] or join the conversation on BEEF's Facebook page.
The opinions of Amanda Radke are not necessarily those of beefmagazine.com or Farm Progress. 
Subscribe to Our Newsletters
BEEF Magazine is the source for beef production, management and market news.
You May Also Like
---