5 Ways Cattle Help The Environment
5 Ways Cattle Help The Environment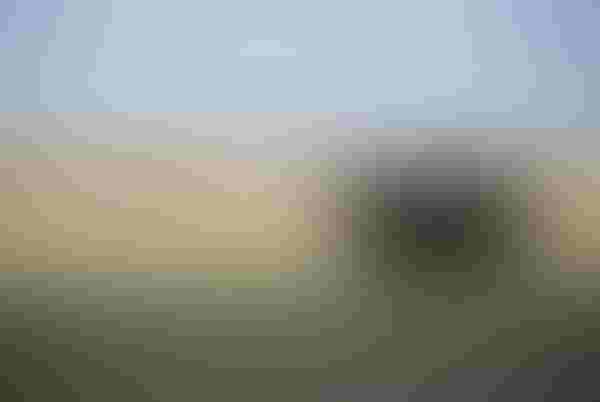 I recently read an article entitled, "10 things you need to know about sustainable agriculture," which was featured in The Guardian. The article featured experts who discussed sustainable agriculture and feeding a growing population. Of particular interest in this top 10 list of ways to improve our sustainability was point eight, which suggests that meat should go off the menu.
According to the article, "Meat is off the menu. Achieving replacement level fertility, reducing food loss and waste, reducing biofuel demand for food crops and shifting our diets, will all go some way to closing the gap between food available and food required. Any meaningful change to consumption patterns and the environmental impacts of food production though, will have to involve knocking animal products off the menu, especially beef. Chris Hunt, director of GRACE's food program, points to consumer campaigns like Meatless Monday as evidence of trending in the right direction."
Subscribe now to Cow-Calf Weekly to get the latest industry research and information in your inbox every Friday!
This isn't the first time meat production and the environment have been discussed on the blog this week. Check out Monday's blog, "Why Ranchers Should Care About The Documentary, Cowspiracy."
The article suggested that giving up beef will help the planet. We know that cattle benefit the land in many ways, such as aerating the soil with their hooves, preventing wildfires through grazing, and utilizing land that is too steep or rocky for farming. For more information on this topic, I've rounded up five great resources and past blog posts that show cattle actually help the environment:
1. Meatless Monday Not Better For Health, Environment
2. VIDEO: Consider Both Consumer & Environment In Sustainability
3. Clearing The Air On Cattle And The Environment
4. Conventional Production Best For The Environment
5. Tofu Can Harm Environment More Than Meat, Finds WWF Study
How should the industry respond to claims like the ones made in this article and the documentary, Cowspiracy? Share your thoughts in the comments section below. And be sure to pass along some of these resources to help start the conversation about the positive effects of cattle and the environment.
The opinions of Amanda Radke are not necessarily those of Beefmagazine.com or the Penton Farm Progress Group.
Other popular articles at BEEF:
9 Tips For Preventing Pasture Bloat In Cattle
8 Biosecurity Tips For Your Cowherd
3 Tips For Handling & Storing Wet Hay
Cows Out On Pasture | 80+ Grazing Photos From Readers
What's The Best Time To Castrate Calves? Vets Agree The Earlier The Better
Subscribe to Our Newsletters
BEEF Magazine is the source for beef production, management and market news.
You May Also Like
---