6 jobs to tackle during the cold winter months
6 jobs to tackle during the cold winter months
Want to make the most of these dark, cold winter months? Get ahead in your business and tackle these six jobs before spring arrives.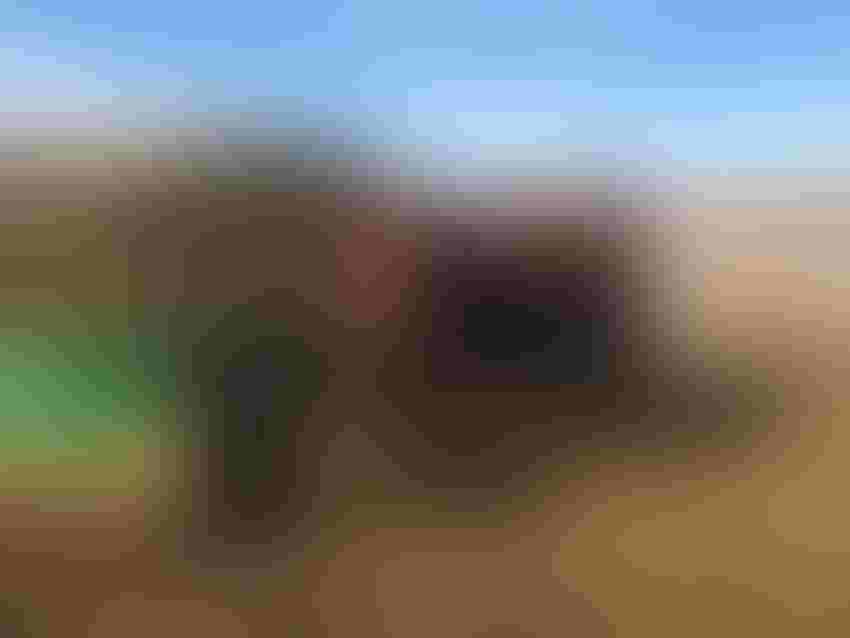 In South Dakota, it seems like we have two seasons — cold winters and blazing hot summers. Spring and fall are just a blip on the radar before we move onto the next extreme. Right now, we're in the throes of a winter that just keeps rolling. Yes, I know it's only February, but with two little kids itching to be outside and help on the ranch, we're doing everything we can to keep them busy and occupied to avoid cabin fever really setting in.
It's not just toddlers who get antsy in the winter months. During these cold months, we dedicate our time outside to dealing with day-to-day maintenance of the ranch and calving cows that need attention.
Aside from that, we're not starting any new projects, making improvements to facilities or spending much of our free time out in the frigid air.
So when you're cooped up inside, what can you do to get ahead in your cattle enterprise and make the most of the reduced daylight hours and opportunities to work outside? I've compiled a list of six items we're focusing on from now until April. Perhaps they'll inspire you to get to work on these things, as well:
1. Tax preparation
Of course, this one can't be avoided, but instead of waiting until the last minute when the April weather might be a little bit nicer to be outside, why not tackle this job now while the snow flies and the temperatures are frigid? I can think of 10 things I would rather do than tax preparation, but get this one done sooner rather than later and strike it off your to-do list.
READ: 5 tips to navigate the new tax laws in 2018
2. Record keeping
This goes hand-in-hand with tax preparation, but don't let receipts, invoices and other documents pile up before getting them filed away and plugged into your reporting systems. While you're at it, consider downloading apps that can simplify your life and make record keeping that much easier. There's an app for everything these days — from inputting feed expenses to tracking vaccinations to reporting calf birth dates and weights.
3. Organize your office
Let's face it, you probably don't need to keep every sale catalog, breed association journal or cattle industry publication dating back to the 1970s. Now is a great time to keep the ones that are most meaningful to you and ditch the rest. Collect less dust and make room in your office for what matters. The cold winter months are a great time for purging.
4. Call or visit your customers
Whether it's the feedlot owner who buys your calves at weaning time or the repeat bull buyer who loyally attends your sales each year, now is a great time to renew connections, catch up on the latest industry news and compare notes on which products, genetics and other tools of the trade are working best for you and your peers.
READ: CattleFax Outlook - Cattle profitability remains for 2018
5. Clean out the medicine cabinet and refrigerator
Your veterinary cabinet and dedicated cooler may have expired items dating back to the stone age. It's time to ditch the old vaccines, antibiotics, milk replacers, old bags of feed and other outdated items to make way for new products and more efficient storage.
6. Research advanced industry technologies
There are plenty of tools at our disposal that can help us be better cattlemen and be more profitable each year. For example, genomic-enhanced EPDs are increasing in popularity and DNA information is helping commercial and seedstock producers make better culling decisions in their operations.
Perhaps you've been on the fence about DNA-testing your calves. Now is a great time to read up on how it works, the costs involved and how it might benefit your business. Plus, with calving getting underway or just around the corner for many, collecting hair samples on newborn calves is a great way to get an early start on gathering the data.
READ: More thoughts on the value of genomics and ginning numbers
Now that I've compiled this list, I'm going to forward it on to my husband and see how much of this we can tackle before spring arrives. We've checked off the first two already, but there's still plenty of work to be done.
By the way, we've decided to extend the voting period for the BEEF and Twisted X "Quiet moments on the ranch" photo contest until Monday at noon. Select your favorite image by clicking here, and remember you can vote every day until the voting period closes. Thanks for your participation!
The opinions of Amanda Radke are not necessarily those of beefmagazine.com or Farm Progress.
Subscribe to Our Newsletters
BEEF Magazine is the source for beef production, management and market news.
You May Also Like
---