6 Trending Headlines: All American Beef Battalion gets a gift; PLUS: Who's the largest landowner?
6 Trending Headlines: All American Beef Battalion gets a gift; PLUS: Who's the largest landowner?
Santa's helpers gave a whopper of a gift to the All American Beef Battalion this holiday season. That news and more awaits you in this week's Trending Headlines.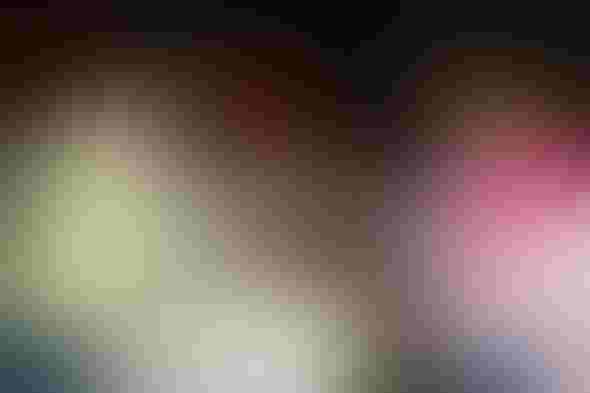 All American Beef Battalion gets big gift from Oklahoma cattle buyers
Santa's helpers, posing as cattle buyers, gave an impressive gift to the All American Beef Battalion, according to the Oklahoma Farm Report. In what has become a tradition for the final sale day at the Oklahoma National Stockyards each calendar year, the regular feeder and stocker sale was stopped for about 30 minutes to sell and resell a calf donated to raise money for the All American Beef Battalion. This year's sale raised more than $53,000 to help the group prepare ribeye meals for returning and deploying U.S. soldiers.
2016 is the seventh year for the National Livestock companies to be involved in supporting the All American Beef Battalion. Last year's auction brought in more than $45,000, meaning contributors to this event have raised more than $265,000 from the annual auction of a donated calf.
Abuse allegations at USMARC proven false
The New York Times got it wrong. Again. A report from USDA's Office of Inspector General (OIG), stemming from a 2015 New York Times article that alleged animal abuse at the U.S. Meat Animal Research Center, found no evidence of animal mistreatment, Brownfield Ag News reports. The facility is located near Clay Center, Neb.
Pete McClymont, executive vice president of Nebraska Cattlemen, says the report "validates the excellent care" that USMARC employees provide to animals. "This report does a really good job of validating the professional approach they've had for years," McClymont says. "Unfortunately, when a select few want to try to pull down something as great as the Meat Animal Research Center, we have to go through a deliberate process like this."
Tips for selecting bulls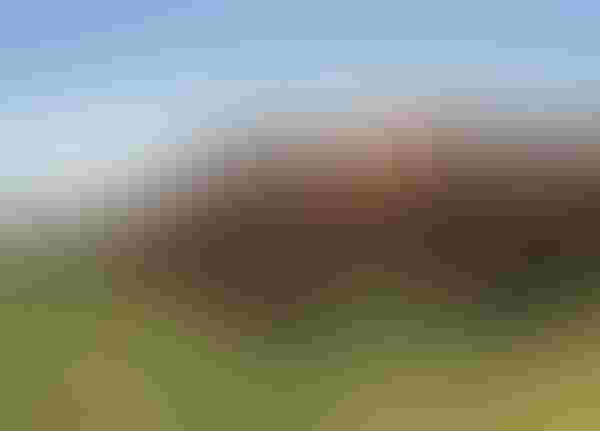 While a bull contributes half the genetics in a calf for an individual mating, your bull battery makes more than half the genetic contribution to your herd because you cull bulls, as a general rule, about twice as often as you cull cows. That means your bull selection criteria must be at the top of its game. The Angus Journal offers five tips to help you select your bull battery.
First, establish your needs. One of the greatest challenges bull buyers face is deciding what they need in a bull. Identifying a desired market will help. Some bulls excel in carcass traits and yearling weight. Others sire great replacement heifers, and there's always bulls advertised for their calving ease and low birth weight. Knowing their desired market helps producers focus on bulls that excel in the right areas.
Click here for more bull-buying tips.
Now is an ideal time for forage management
Wintertime isn't down time for ranchers. The next couple of months give a window of opportunity to get our arms around some important record keeping tasks, which will allow a cattle operation to be more efficient, says Hugh Aljoe with the Noble Foundation.
"Although many of us think of the winter as being a slow time in forage management, it is actually the ideal time to perform some key activities that allow us to better manage our pastures and grazing for the coming growing season. Activities that come to mind are summarizing production and grazing records, analyzing last year's management plan, and drafting next year's management plan."
Here's a list of the 100 largest U.S. landowners
Land has always been a solid investment, as many in America know. Recently, The Land Report released its list of the top 100 largest U.S. landowners. For the sixth year in a row, Liberty Media CEO John Malone and his good friend Ted Turner top the list, with 2.2 million acres and 2 million acres, respectively. California's Emmerson family added 35,000 acres to solidify its hold on No. 3. Stan Kroenke jumped from Number 9 to Number 4 based on his purchase of the historic Waggoner Ranch in Texas.
To download the 2016 Land Report 100, sponsored by LandLeader, click here.
There's a fungus among us, or at least in your stockpiled forage, perhaps
For kids, deep, persistent snow is associated with lots of sledding. For ranchers, however, snow plays a different role, serving as the perfect insulator. Plants are more likely to survive the winter under snow cover, and the buffered soil frost heaves less, helping the roots stay anchored, according to onpasture.com.
However, for as long as snow sticks around, it keeps a cool, mostly steady temperature and moist environment, perfect for the select few common fungus species that are adapted to colder temperatures and are opportunistic enough to feed on living species without lots of competition from other pathogens.
Subscribe to Our Newsletters
BEEF Magazine is the source for beef production, management and market news.
You May Also Like
---