7 ag stories you might have missed this week - April 13, 2018
7 ag stories you might have missed this week - April 13, 2018
Conaway releases farm bill, RFS discussed at White House meeting and Trump may rejoin TPP.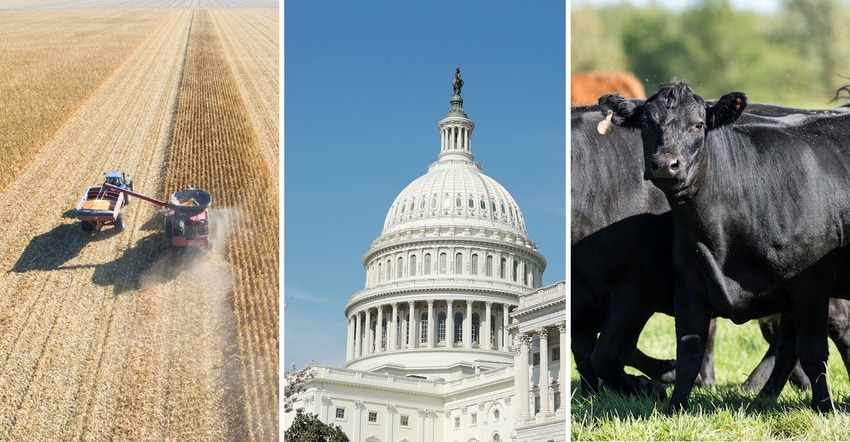 NolanBerg11/flySnow/SteveOehlenschlager/ThinkstockPhotos
Have some time on your hands because it's snowing or raining or freezing drizzling outside? Spend some time catching up on the news of the week with seven agricultural stories you might have missed. 
1. A BMI Research report says climate change is going to bring more frequent droughts, flooding and storms to the world, which will impact agriculture. - Bloomberg
2. Rep. Mike Conaway, R-Texas, released the House Agriculture Committee version of the farm bill on April 12. The proposal threatens the urban-rural coalition that has traditionally supported the farm bill. – Farm Futures
3. South Mountain Creamery of Middletown, Md., filed a First Amendment lawsuit against the U.S. Food and Drug Administration on April 5 in U.S. District Court at Harrisburg, Pa. The suit challenges the constitutionality of FDA's labeling requirement that vitamins A and D must be added to their skim milk. – American Agriculturalist
4. It's been another up-and-down week for trade, with President Trump and U.S. Trade Representative Robert Lighthizer both bound for the Summit of the Americas in Peru at one point before point announcing a change in plans. Lighthizer was due to meet with his Mexican and Canadian counterparts one the sideline of the summit, but an abrupt change in his schedule kept him from traveling to Lima. Meanwhile, Trump has said he will keep negotiating on NAFTA forever, while he said he may rejoining the Trans-Pacific Partnership. – Farm Futures
5. What's the secret to another successful crop year? Using nitrogen efficiently, fertile soils, timely rains, minimal pest pressure and cool nights during pollination and grain fill help bulk up grain yields. – Prairie Farmer 
6. Discussions continue on the Renewable Fuel Standard, with Iowa Gov. Kim Reynolds among farm-state governors meeting with President Trump on April 12. Trump announced changes to the RFS that would allow for E15 to be used all year, while also offering some relief to fuel suppliers who have complained about the cost of complying with the mandate. – Wallaces Farmer
7. Farmers across the nation have adopted what many are calling "regenerative agriculture." The practice is causing lots of debate in farm country as there's no universally accepted measure of soil health nor a clear definition of what regenerative farming is.  – NPR 
Your bonus is cheesy.
Wisconsin made cheese history at the South by Southwest Conference and Festivals by creating the world's longest cheese board. The board featured more than 2,000 pounds and more than 100 different varieties of cheese from brands across the state. – Wisconsin Agriculturalist
Subscribe to Our Newsletters
BEEF Magazine is the source for beef production, management and market news.
You May Also Like
---