7 ag stories you might have missed this week - April 23, 2021
7 ag stories you might have missed this week - April 23, 2021
Greenhouse gas emissions, import duties suspended in Brazil and PepsiCo implements regenerative ag practices.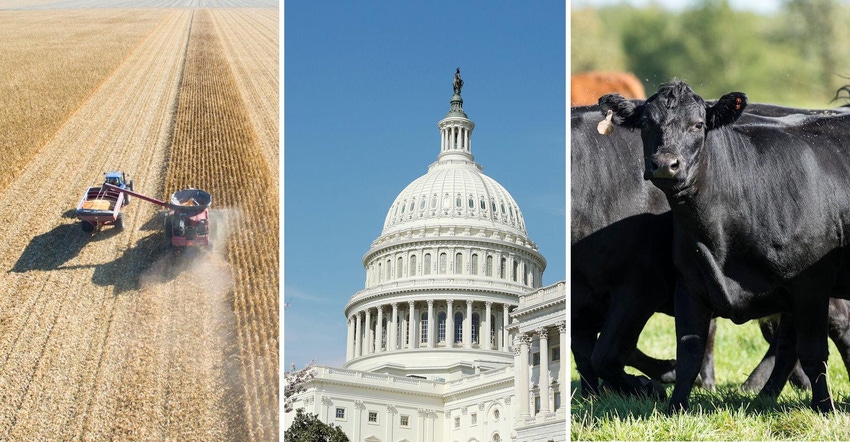 Missed some ag news this week? Here's seven stories to catch you up.
1. The agricultural sector accounts for 10% of all U.S. greenhouse gas emissions, and there's hope that agriculture could be part of the solution with firms selling carbon credits produced when farms adopt farming practices that reduce emissions. Are farmers on board with getting paid for climate-friendly practices? According to a new Farm Futures survey, farmers have plenty of skepticism about carbon sequestration programs. In the March 2021 survey, 41% of the about 1,000 farmers surveyed, said they "completely or somewhat" supported public or private programs to compensate them for engaging in climate-friendly practices. – Farm Futures
2. Machines are increasingly being put to work on U.S. farms. Labor costs, climate change and growing food demand are ushering in an era of machine modernization across the nation's agricultural landscape. – The Washington Post
3. Brazil has suspended import duties on soy, corn, soybean meal and soybean oil until the end of the year as the country seeks to slow inflation fanned by rising global commodity prices. – Reuters
4. PepsiCo has announced plans to implement regenerative agriculture practices across about 7 million acres by 2030. The company says the move will eliminate 3 million tons of greenhouse gas emissions by the end of the decade. The company says its regenerative ag program will be in effect on more than 500,000 acres of U.S. farmland by the end of this year. - Fortune
5. An estimated 1,016 wild boar in Germany have contracted African swine fever since last fall, which is impacting exports from the European Union's top pork producer. So far no pigs on farms have contracted the disease, which also continues to spread in Poland and China. – Farm Futures
6. The Climate Stewardship Act would increase federal funding for voluntary farm and ranch conservation programs and support reforestation and wetland restoration across the nation. – Augusta Free Press
7. USDA hosted a meeting with representatives of U.S. agricultural products and the U.S. Department of Transportation to discuss issues related to shipping U.S. agricultural goods. The shippers talked about export challenges that began in fall 2020 and the USDOT highlighted efforts to address shippers' concerns. – Progressive Railroading
And your bonus.
Young farmers across the country are trying to adapt to erratic changes in climate patterns. From the Texas deep freeze in February to prolonged periods of rain and drought in New York, farmers feel the effects of weather changes firsthand. – NBC News
Subscribe to Our Newsletters
BEEF Magazine is the source for beef production, management and market news.
You May Also Like
---