7 ag stories you might have missed this week - May 7, 2021
7 ag stories you might have missed this week - May 7, 2021
Pork processing speeds debated, going green isn't easy and #plant21 jumps forward.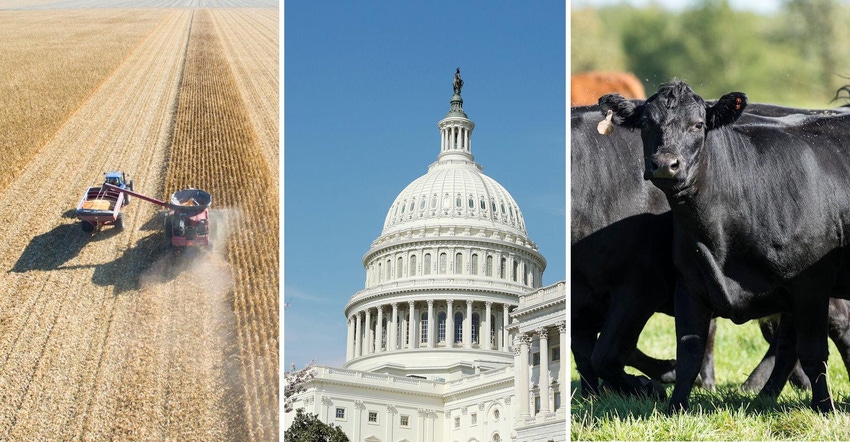 Need a quick catch up on agricultural news? Here are seven stories you might have missed this week.
1. Making promises to deliver products from green, sustainable farms is easy, but turning those promises into reality can be complicated. Take Gunsmoke Farms, which is just northwest of Pierre, S.D., for instance. Food company General Mills announced in 2018 that it would convert the farm to organic production. The company planned to turn it into an educational hub to teach other farmers "how to implement organic and regenerative agriculture practices." Now, some of Gunsmoke Farms' neighbors say that the farm is doing more environmental harm than good. – MPR News
2. Texas Ag Commissioner Sid Miller filed a lawsuit April 26 claiming it's illegal for USDA to make financial aid decisions based on skin color. The suit was filed by a legal group founded by former Trump advisor Stephen Miller. The $2 trillion pandemic relief package, which sets aside money for debt relief for black farmers is at the center of the suit. A group of Midwestern farmers joined the lawsuit.  – RFD-TV
3. The last few remaining pits in Chicago where agricultural commodities options traders still yelled their bids will close permanently, the CME Group said this week. Futures transactions had already been fully replaced by electronic trading, while options pits had been active until March 2020, when COVID-19 measures forced them to be closed. – Farm Futures
4. A federal judge ruled USDA's removal of processing speed limits at slaughter plants did not take worker safety into consideration. USDA notified pork processors they should process no more than 1,106 hogs an hour as a result of the ruling. Seaboard Foods wants to pursue a 10.5-month delay to a federal court decision that would force it to slow the speed of hog slaughtering at its Oklahoma pork slaughter plant. – Food Dive, Claims Journal
5. Beef byproduct sales increased 24% in 2020 over a year earlier, but climate scientists say this trend needs to be addressed. Epicurious, a popular publication for foodies, will not publish new recipes with beef. BEEF magazine columnist Amanda Radke gives her take on the decision. – The Hill, BEEF
6. India's wheat harvest is expected to be the second highest on record in the 2021-22 marketing year. The Indian government is supplying free food grains, wheat and rice, to curb potential economic hardship as the country copes with a COVID-19 outbreak. The wheat and rice is expected to be distributed to about 62% of the population. – World Grain, The Washington Post
7. Engineers from the University of California-Riverside have authored a paper that describes an energy-efficient way to put corn stover back into the economy by transforming it into activated carbon for use in water treatment. – Phys.org
And your bonus.
Farm Futures content director Mike Wilson spent some time with farmers in Illinois and Indiana last week as they did their spring work. Click through the gallery of images to see the joy of growers as they prep the soil and plant seeds. – Farm Futures
Subscribe to Our Newsletters
BEEF Magazine is the source for beef production, management and market news.
You May Also Like
---