7 ag stories you might have missed this week - Sept. 21, 2018
7 ag stories you might have missed this week - Sept. 21, 2018
NAFTA talks continue, Hurricane Florence wreaks havoc in Carolinas and Trump imposes more tariffs.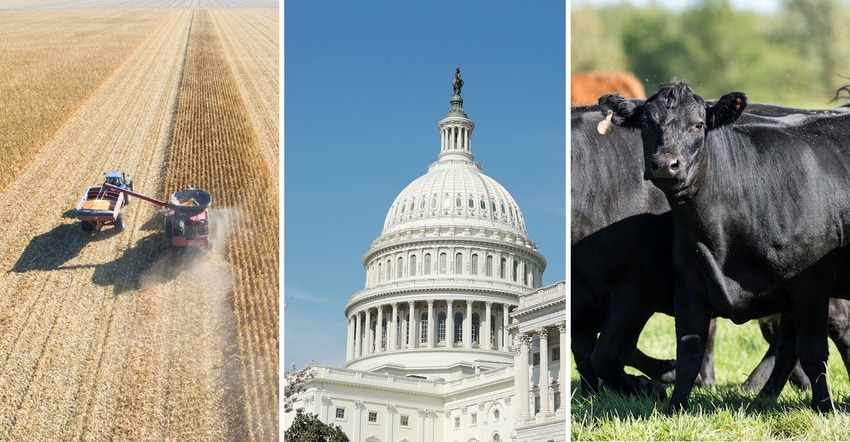 NolanBerg11/flySnow/SteveOehlenschlager/ThinkstockPhotos
Need a quick catch-up on the news this week? Here are seven agricultural stories you might have missed.
1. Hurricane Florence delivered major damage to Carolina farms. Torrential downpours dropped upward of 50 inches of rain in some areas of the Carolinas as Hurricane Florence made landfall and weakened. At least 3.4 million chickens and turkeys died as a result of the storm. Crop damage is estimated at $125 million so far in South Carolina. – Southeast Farm Press, Vox, CNBC, NewsChannel 9
2. Liam Condon, president, Bayer Crop Science division, and Bob Reiter, global head of research and development, Bayer Crop Science, shared the vision for Bayer at the Future of Farming Dialogue as the company moves forward after acquiring Monsanto. The new company has 35,000 employees, 8,000 scientists in the lab and in the field, is No. 1 in corn and soybean seed, No. 1 in fruit and vegetable crops, No. 1 in cereals and No. 1 in digital farming with The Climate Corporation. – Indiana Farm Press 
3. A federal bankruptcy judge will appoint a trustee to take over management of Oregon's second-largest dairy farm, Lost Valley Farm, one of three dairies owned by Gregory te Velde. Three months ago, te Velde sought Chapter 11 bankruptcy protection, citing low milk prices, construction cost overruns and environmental costs. However, the U.S. Trustee and creditors perceive te Velde's methamphetamine use and gambling to have caused his insolvency or prevented him from being able to resolve his debt. – Feedstuffs 
4. Sen. Jerry Moran, R-Kansas, says trade agreements are essential. Moran would like to see the U.S. re-engage in the Trans-Pacific Partnership and complete a trilateral trade agreement with Mexico. China vowed to retaliate after the U.S. said it will impose a 10% tariff on about $200 billion in Chinese goods next week and more than double the rate in 2019. Having trouble keeping track of the tit-for-tat trade war? Check out the trade war timeline. – Kansas Farmer 
5. NAFTA talks have probably missed the latest string of deadlines, leaving all eyes on the U.S. over what will happen next. U.S. Trade Representative Robert Lighthizer and Canadian Foreign Minister Chrystia Freeland met Thursday in Washington, which was considered by some to be the deadline to get a deal to meet a Dec. 1 deadline. – Farm Futures 
6. The Environmental Protection Agency has unveiled a website that tracks prices for Renewable Identification Numbers(RINs) – the credits oil refiners need to show compliance with the Renewable Fuel Standard. The EPA also released data on small refinery exemptions. – Farm Futures
7. Spot market hog prices averaged $36.57 per hundredweight on Aug. 31, the lowest for any day since Oct. 31, 2002. Hog prices have recovered a bit, with negotiated hog prices moving up to average $41.28 per hundredweight on Sept. 7 and $49.26 per hundredweight on Sept. 13. – National Hog Farmer
And your bonus:
University of Illinois finance graduate Kate Huffman joined her father, Jim, to farm their 800 acres in Henry County, Illinois. She is a financial officer at Compeer Financial, Geneseo, in addition to farming. She also coordinates a nine-week Dave Ramsey Financial Peace University class. – Prairie Farmer
Subscribe to Our Newsletters
BEEF Magazine is the source for beef production, management and market news.
You May Also Like
---