A cattlewoman's thoughts on sexism in agriculture
A cattlewoman's thoughts on sexism in agriculture
As discussions about sexism in agriculture arise, it begs the question, can women succeed in a man-dominated industry? This BEEF blogger says, without question, absolutely yes.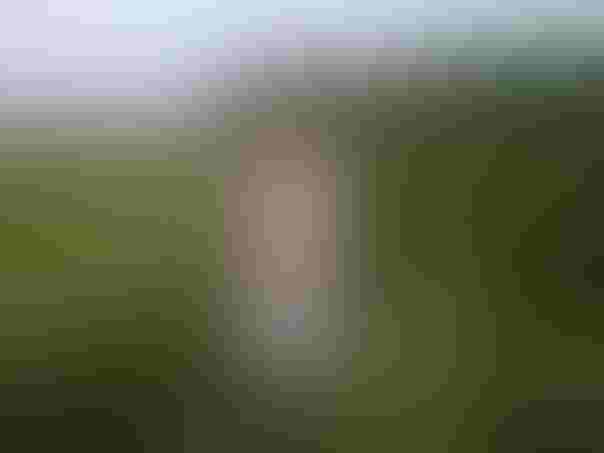 I recently read an article about sexism in agriculture. With the onset of the #metoo movement, every industry where men and women work side by side has been under scrutiny as females across the country have bravely stood up and told their stories about being taken advantage of or mistreated by the opposite sex.
READ: Sexual harassment and abuse common in animal rights movement
I absolutely empathize with these women and can't possibly begin to put myself in their shoes. I know with this blog post, I'm going to be on the wrong side of political correctness. However, I want to share my personal experiences about being a woman in agriculture and give credit to not only the strong, empowered females in this industry but also the solid, upstanding cattlemen who may have been painted in a negative way with a broad-sweeping brush by some of these discussions.
Before I begin, I want to reiterate, I don't negate that there is ugliness in the world, in every industry, in every corner of the U.S. Yes, bad things happen to good people. It's terrible, and it should never be excused. I solidly stand with victims of abuse, male or female, and absolutely do not condone this inexcusable behavior.
That being said, as a female in agriculture, I have never once experienced the types of things I'm reading about in the news, and in my lifetime and career, there have been ample opportunities for sexism to occur.

Now for a little back story on my history in agriculture. My mom is one of the strongest women I know. I wrote about her last week in a blog post about Mother's Day. She is one of five girls and was raised by one of the toughest, yet most gentle, women I know. My grandmother not only raised five daughters to be independent and trusty cow hands, she was one herself, working alongside my grandpa in their seedstock operation.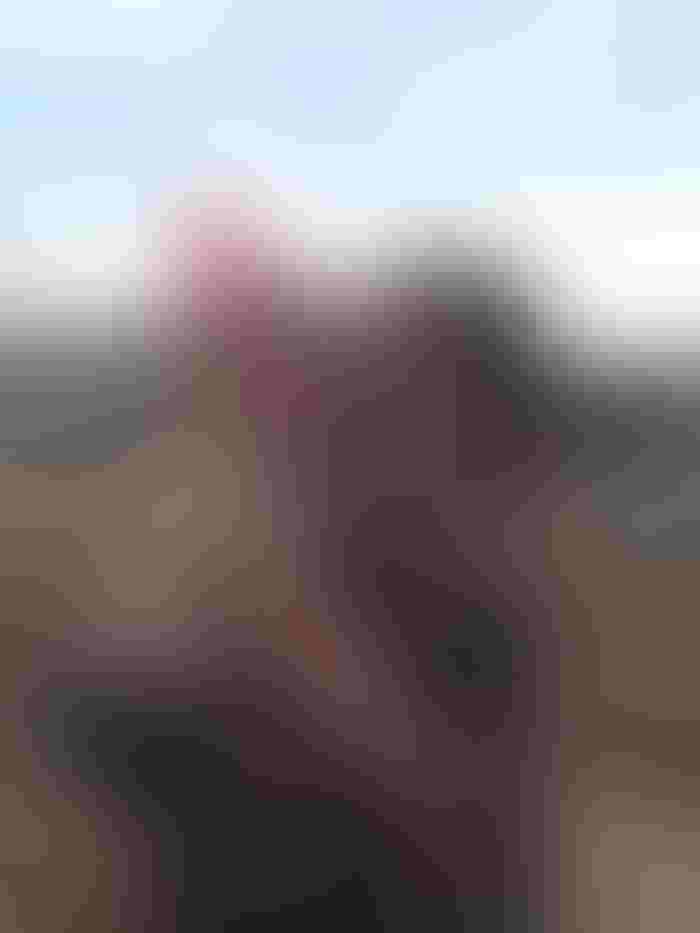 VIEW: 65 photos that celebrate cowgirls and cattle women
As for myself, I'm the oldest of three girls in my family. With three daughters and a wife as the primary help on the ranch, my dad always treated us like he would a hired man. We were expected to learn from doing, work hard, read about the industry, understand our breeding program and just "get the job done."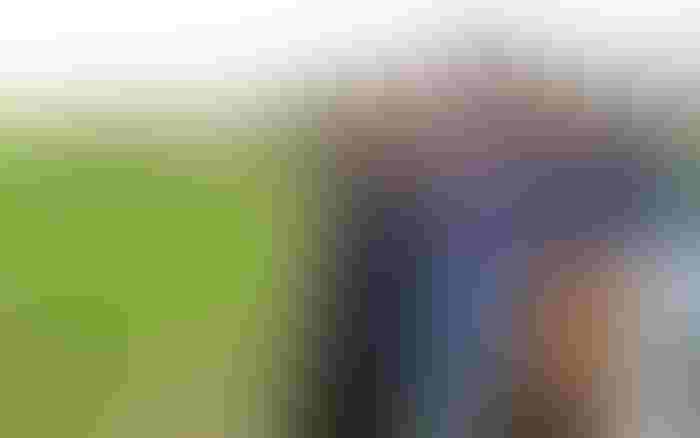 From a young age, I wanted to be taken seriously in the cattle business, so I studied our cattle genetics, the sale bulls' EPDs and pedigrees, our feeding and health programs, etc. I could talk fluently about these things to our customers, and I wasn't afraid to give a sales pitch. Heck, we often joked I could outsell my dad in our private treaty business any day of the week!
Fast forward to college, I worked hard to establish myself as a cattle industry expert. From serving as a National Beef Ambassador to securing an internship with BEEF magazine, I never once even thought about being a female and being overlooked for these opportunities.
I just focused on working hard and making sure I had the merit to deserve these positions and earn respect from people in the industry along the way.

Graduating from college, I knew I wanted to stay involved in production agriculture, so I moved home to the family ranch and started busting my butt to make it work, all while establishing the BEEF Daily blog — whose readership, might I add, is predominantly 55+ year-old white men.
One would think these cowboys wouldn't want to read the thoughts of a 21-year-old woman fresh out of college, and yet, these guys are some of my most dedicated and engaged readers. And I'm often invited to speak at cattlemen's conventions. One could assume the crowd would rather listen to an older, established male rancher; yet, I like to think people are excited to hear me speak from the perspective of a mom, wife, millennial and cattle woman.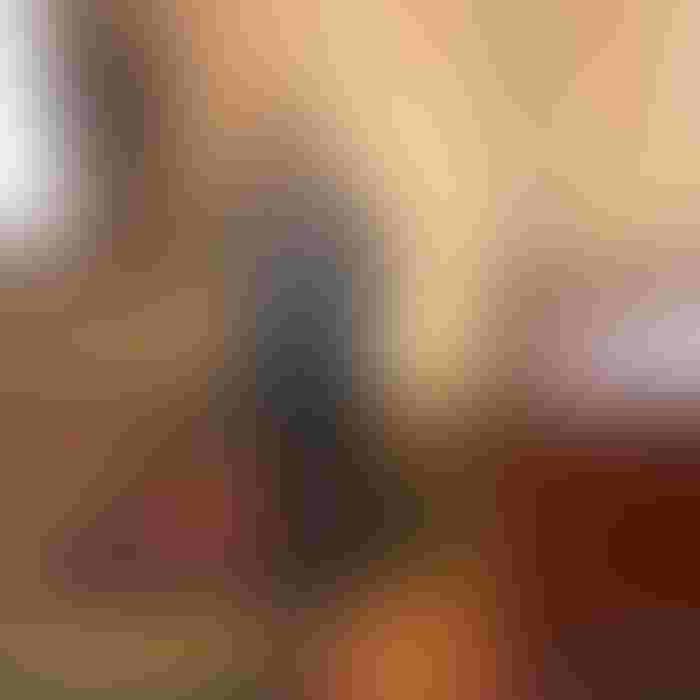 I have never felt discriminated against, belittled, overpowered or taken advantage of. And even if there have been moments where perhaps a cowboy has been condescending or has underestimated my abilities to sort cattle or understand a certain topic, I stand my ground and prove myself through my work, earning respect as I do so.
READ: Ag women fire back at comments criticizing saleswoman for riding in the combine
Yes, there are guys like that out there in agriculture, but from my experiences, they are few and far between (certainly not a widespread problem). More than likely, these weaker men are dealing with their own insecurities that have nothing to do with me. I refuse to fall victim to someone like that; they just aren't worth the time or energy.
Without question, women in agriculture have come a long way, yet I also believe the pioneer women of early American history were some pretty tough ladies in their own right! Today, I know so many rockstar females in agriculture who are shining in their respective careers.
My cousin is a large animal veterinarian in cattle country in western South Dakota. One of my best friends from college is an agricultural business analyst who uses her critical eye to tell old farmers where they could be spending or saving more wisely in their production agriculture enterprises. My mom goes from working on the ranch to doing the accounting for a large construction company (another male dominated field) where she has earned respect and praise for 25 years.
Of course, there's the incredible agricultural advocate, Jamie Lindamood, who was recognized as BEEF's 2017 Trailblazer award winner.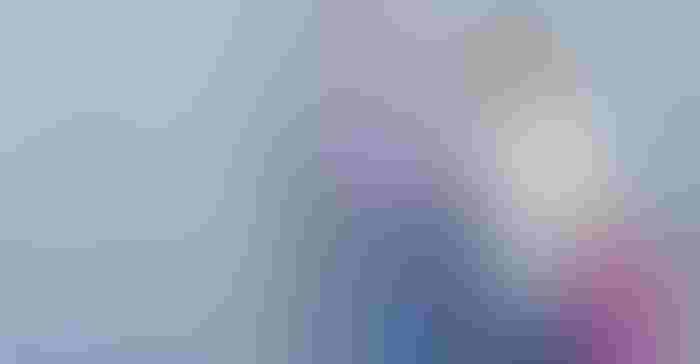 And we can't forget Temple Grandin — a woman who has found overwhelming success in this industry. Yes, she had haters and certainly experienced some sexism as she began her career, but she forged on despite the criticism and never let her gender or limitations get in the way of her goals.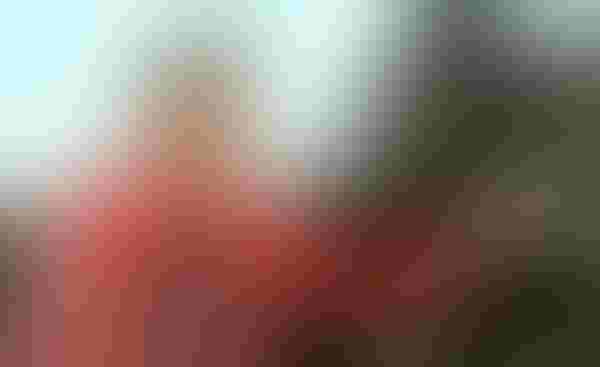 The list of examples of amazing females in agriculture goes on and on. These women are strong, articulate, educated, hard working and have never even once considered they couldn't thrive in male dominated fields.
Yet, there are a few other traits of strong, empowered females that I think are often neglected in the heated, socially charged rhetoric of topics on patriarchy, feminism and sexism. This is where I'm going to ruffle some feathers.
As a strong woman in agriculture—yes, I believe I am one of those—I also must sometimes practice grace, humility and understanding that I am not equal to men, nor do I have the same attributes or talents as men in agriculture. It is sometimes hard to admit, but I am simply not as physically strong as most men in the cattle business. God did not create us equal, and just as my husband can out-power my physical traits, I think I edge him out in other ways that benefit our operation.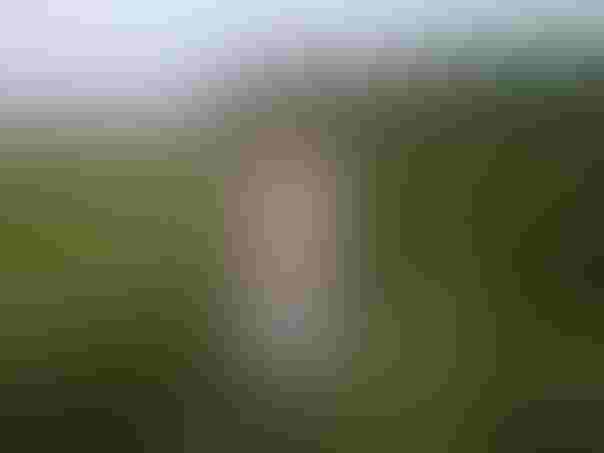 As a mom of two (almost three children), I have had to at times gracefully step away from some of the manual jobs I used to do on the ranch in favor of this season of life of being pregnant and raising our babies, and that's OK! Yes, it is humbling to step aside once in a while, but I don't believe I am "less than" because I'm tasked with different roles than my spouse. I also know that one day both my daughter and my son will be more than capable to help outside, so we can work together on the ranch as a family.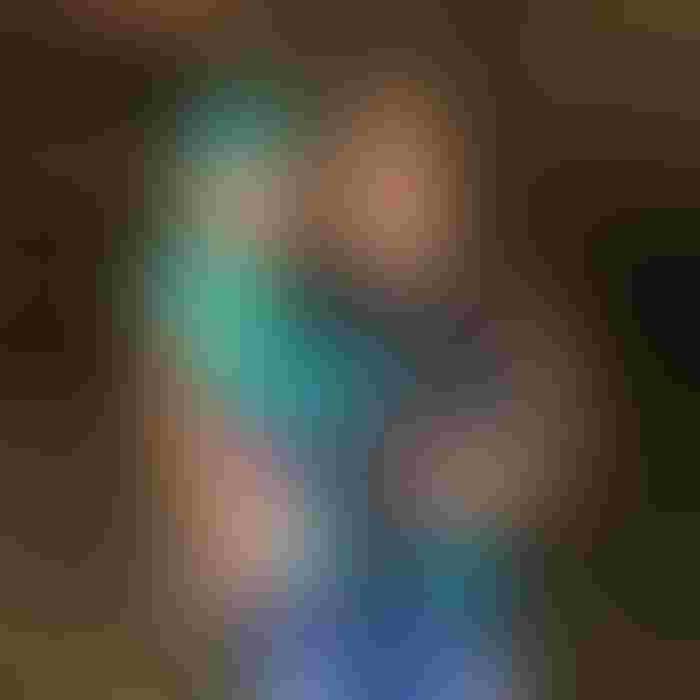 At the end of the day, we don't have to be equal to both be valuable in this industry.
Sometimes I feel in these socially-charged debates, the conversations are distinctly black and white, with no room for gray areas, and I realize I may be isolating some of my readership with my thoughts today. However, I wanted to stand up for the gentlemen in agriculture who always treat myself and every woman they meet with absolute respect, no matter the situation.
I want to give credit to the men in agriculture who realize that the women in their lives juggle a lot to keep a ranch enterprise working. We can go from weighing and tagging calves to doing the bookwork to putting a band-aid on the scraped knee of a child. Women are often tasked with having off-farm jobs to cash flow the ranch, and after their full-time job in town each day, they come home and put in hours outside until dark.
There's no way to deny it -- women in agriculture are pretty incredible — and the men I know definitely recognize that fact!
READ: Ranch women prove equality of the sexes is a myth
Suffice it to say, I am in awe of the strong women in agriculture, but I'm equally appreciative of the amazing men in our industry who have found a way to delicately balance treating a female like a lady while also giving her the respect she deserves to thrive in her career of choice.
So to the men and women reading this, we can truly have it all if we respect one another, value our differences and understand that it takes a diverse group of individuals to put food on the dinner table for our consumers.
Sexism in agriculture may exist; I certainly don't deny the experiences of others. But if it does, I haven't seen it nor felt its implications.
I'm hopeful this blog post starts an open dialogue where we can hear all sides, and if someone is experiencing prejudice in this industry, let's squash it like a bug and move forward. Only then can we focus on the big picture — taking care of the land, the livestock and the people we provide for each day.
Isn't that what we are all, men and women in agriculture, trying to achieve?
The opinions of Amanda Radke are not necessarily those of beefmagazine.com or Farm Progress.
Subscribe to Our Newsletters
BEEF Magazine is the source for beef production, management and market news.
You May Also Like
---