A final farewell & thank you from Amanda Radke
A final farewell & thank you from Amanda Radke
After 13 years, Amanda Radke is closing the chapter on BEEF Daily and wishes her readers a heartfelt goodbye and thank you.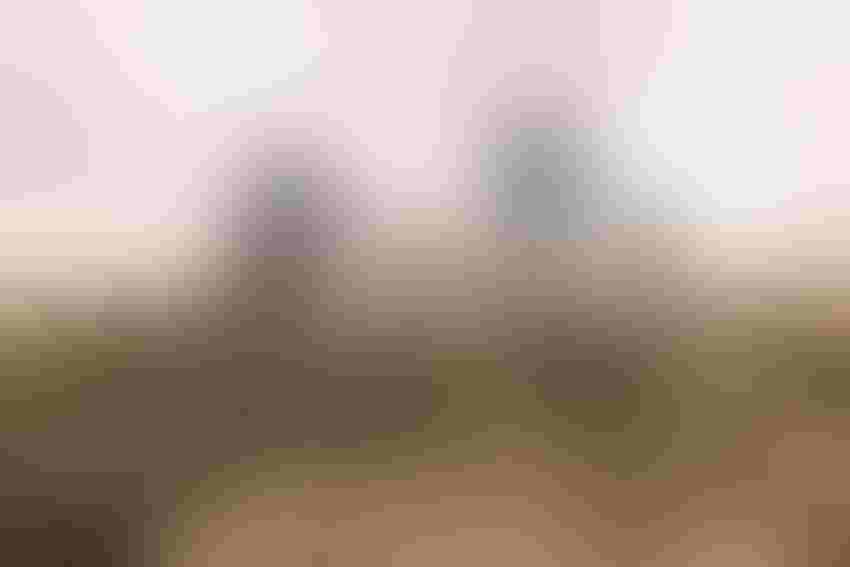 After 13 years of sharing my life from the ranch and my perspective on current beef industry issues, this represents my final BEEF Daily blog post.
Looking back on my experience with BEEF, I can't help but marvel at what an amazing ride it has been.
In 2008, BEEF Editor Joe Roybal gave this college kid a chance — a summer internship with the nation's leading cattle publication. It was a dream come true for me. I was young and green but eager to learn, and over the course of that summer, I proposed the idea of the BEEF Daily blog as a way to build an online community on BEEF's website.
In 2009, I graduated from college with the BEEF Daily blogging gig, and I moved back to the ranch in South Dakota, raising Limousin cattle alongside my parents. In 2010, I married my collegiate meats judging teammate, Tyler, and together, we began chasing our dreams of growing our family and cow herd in the same place that I grew up.
Since then, we've raised and sold a lot of seedstock cattle. We've expanded into a labeled beef business. Through traveling to speak and writing, I've also welcomed three babies to the ranch, and then we added one more last year thanks to adoption through foster care. I've written five children's books about farming and ranching, with a sixth and a seventh along the way, and I've traveled the country reading my books at elementary schools with a goal of teaching young people about where their food comes from.
I've taken on celebrities like Ellen DeGeneres and Carrie Underwood for their anti-meat statements, as well as some animal rights activists and environmental extremists along the way. And I've spoken all across the country at agricultural events, where I've gotten to meet and learn from some of the most incredible industry professionals.
As I reflect on the highlights, I must say, it's truly been an honor to serve this industry along the way. Needless to say, while it is bittersweet to say goodbye, you can rest assured I will continue my fight for family farmers and ranchers in other ways.
Before I go, I wanted to share some lessons I've learned during my time with BEEF:
First, I've learned you better stay humble because if you don't, the weather, the markets, or a mean ole mama cow will humble you real fast.

I've learned the more ownership you have of the beef animal from pasture to plate, the more market value you can capture. There's a distinct marketing difference between raising cattle and raising beef. The most successful out there have figured out how to do both.

I've learned there's great division in this cattle industry, and while the temptation is there to bicker amongst ourselves over perceived political differences, the reality is the wolves are at our gates, and they come in the name of animal rights activists, environmental extremists, and promises of strategic partnerships where only one side truly benefits.

I've also learned there's no hero, no organization, no lobbying group, no politician, or no company coming to save you. If the promises made seem too good to be true, they probably are. Fight for yourself. Fight for your family. Fight for this lifestyle. Fight to stay independent as a producer. Control what you can, and even when the going gets up, do not quit.

I've also learned you better really know and understand your "why" for being in the beef cattle business. It's a tough life. A life of sacrifices. A life of stretching finances. A life of no weekends off, no cushy corner offices, no 9-5 hours, no pension, no health care, no retirement — just hard work, passion, determination, and a passion for living off the land and tending to the livestock. But when you're doing what you love, and you're doing it with the people you love, it truly makes it worthwhile.

I've learned the importance of living frugally, of investing wisely, of hitting the timing just right, of having a great team surrounding me, of asking questions, of learning from my mistakes, of working together alongside my spouse, and of never giving up.

I've learned the best classroom is outside on the ranch. My kids are fortunate to be growing, learning, exploring, and developing their character, their skills, their knowledge, and their faith just as I did — outside in God's creation, tenderly caring for newborn calves, planting seeds, baling hay, fixing fence, and putting in the hours to make the ranch work.

I've learned you need to raise the type of cattle you love and that serve you well. I've learned not to chase fads, and I've realized if we are all seeking to raise the same cookie cutter model that's been deemed "ideal," we will lose our robust genetic diversity in the cattle business. Unique cattle that are bred to match diverse environments are what makes the cattle industry great, and are also what keeps small, independent family ranchers on the land. Keep doing it.

I've learned I'm nothing and nobody without prayer and trusting in God. This lifestyle is just too hard without a little extra help.

And, I've learned that some of the best people in the world are in the cattle business. My heart is full as I think of the countless friends I have met through the BEEF Daily blog and this community we have built together. You're some of my favorite people. I've learned so much for you, and I respect the heck out of you, too. Please, don't be strangers. I would love to keep in touch.
Thank you for being here. Thank you for your support. Thank you for your countless emails and kind words. Thank you for everything. Honestly, thank you doesn't seem like enough, but THANK YOU!
Signing off of BEEF Daily for the final time. Best wishes to you all!
Amanda Radke
The opinions of Amanda Radke are not necessarily those of beefmagazine.com or Farm Progress.
Subscribe to Our Newsletters
BEEF Magazine is the source for beef production, management and market news.
You May Also Like
---