A new cowboy on the ranch; PLUS: 5 principles to teach my children
A new cowboy on the ranch; PLUS: 5 principles to teach my children
With the addition of a new baby to the ranch, this BEEF blogger shares the lessons she hopes to pass on to her three children.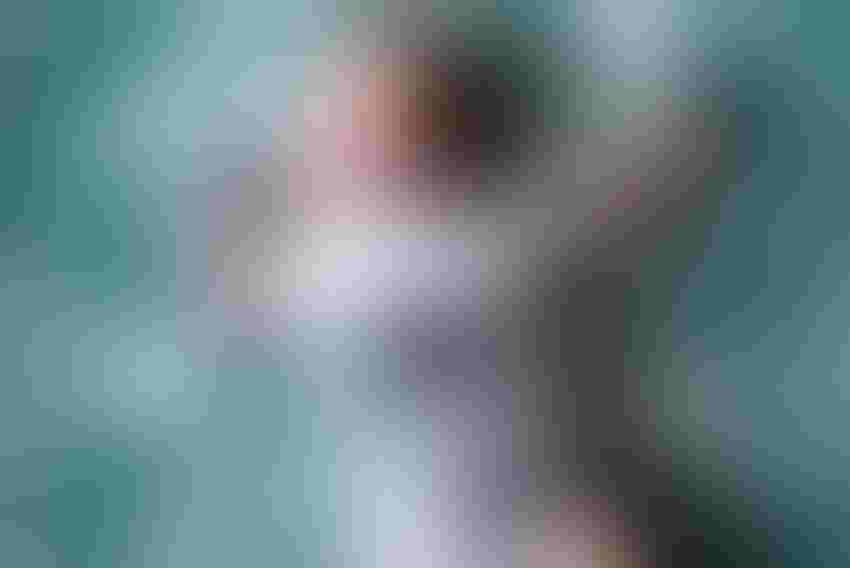 At the end of May, my husband Tyler and I welcomed our third child into the world — a son named Croix Tyler Radke. Croix joins his two siblings — Scarlett Davy (age four) and Thorne Alvin (age two) on our ranch, and now we're officially outnumbered!
We joke that it's a good thing we understand flight zones, dispositions and animal behavior because it often feels like wrangling a newborn plus two busy, active and opinionated toddlers can feel like sorting cattle when you're short-handed, the stock aren't cooperating and the weather is working against you.
Yet, with each passing day, we're settling into our new normal. And as we establish a routine with three kids in the house, we are cherishing every special moment of having little ones but also looking forward to the future when the kids can get more involved outside on the ranch.
Growing up in agriculture was a great experience for both my husband and I, and we look forward to passing on many ranching traditions to our kids.
READ: What I learned from a pitchfork
As Croix grows and learns alongside Scarlett and Thorne, I pray that our kids soak up the valuable life lessons that can best be taught with fresh air, hard work and short- and long-term goals in mind.
Here are five principles we hope to pass on to our children:
1. In this family, we respect the land through proper management. This means rotational grazing, control of noxious weeds through least-burdensome methods, planting trees, new watering systems as needed, utilizing cover crops, protecting the topsoil of our fields, prioritizing the biodiversity of our native grasslands, and always, always planning for drought well before a drought hits.
2. We respect the livestock through best animal handling practices. Our cattle are our top priority. They get fed before we do. We never fail to check waterers or fences for problems. We follow nutritional and veterinarian care advice for best diet and health care. We tend to the stock in all weather conditions, and we work hard to make their lives comfortable, healthy and as stress-free as possible.
3. We understand the circle of life. It's not always pretty, but many things in life are not. We can bury our heads in the sand or we can face the realities of life head on.
In this case, we value our cattle and respectfully harvest them to enrich human lives through beef and beef by-products. We have come to terms with this death because we respect what that animal provides for us and appreciate the value of these animals even more because of it. At the same time, we don't place higher value on animals compared to people. Human life comes first.
4. We care about each other and the world around us. We attend church and pray for those in need. We have open, loving hearts for the world's downtrodden.
As a family, we're a team, and we stay strong by caring about one another and the people within our community who could use love and support. We practice kindness always; even when taking the high road isn't the easy choice. And we generously gift our time, treasures and talent to make the world a better place.
5. We believe in ourselves. God gave each one of us certain talents and abilities, and just like Tyler and I have different strengths, I'm sure our children will have different interests and desires when it comes to what they want to pursue in life and how they are going to go about accomplishing their goals.
I want my children to know, and to learn by example, that with hard work, an education and a strong desire to achieve, they can follow their hearts and make their dreams come true. It won't always be easy, and the road to success certainly isn't straight, but with dedication and determination, anything is possible.
There are many things we want to teach our children, but at the end of the day, if Scarlett, Thorne and Croix keep these five principles in mind, I will be one very proud mom.
The opinions of Amanda Radke are not necessarily those of beefmagazine.com or Farm Progress.
Subscribe to Our Newsletters
BEEF Magazine is the source for beef production, management and market news.
You May Also Like
---