A Retailer Speaks On Beef, Consumers & The Future
A Retailer Speaks On Beef, Consumers & The Future
In the media-driven world we live in today, it's not just cattlemen who wonder when and where the next consumer landmine will detonate.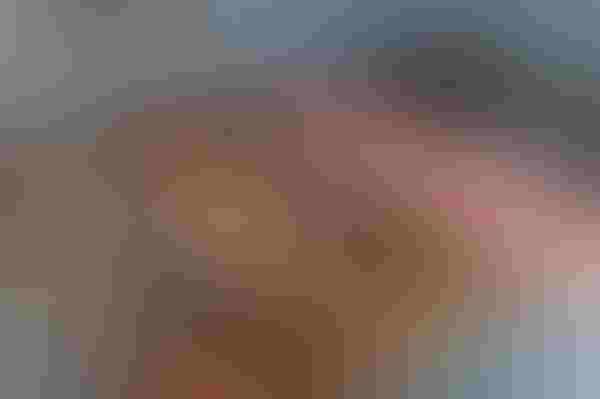 When your job is to keep a $700-million slice of business growing, the heartburn factor can be pretty high. Just ask Mike Jarzombek.
He is vice president of meat operations for HEB, a San Antonio, TX-based grocery store chain that boasts 305 stores in Texas and 42 in Mexico, making it the largest privately held company in Texas and the 12th largest such company nationally. And as VP of meat operations, he's responsible for the care and nourishment of HEB's largest single business category.
"Beef is the largest category in all of HEB," he told cattle feeders at the recent convention of the Texas Cattle Feeders Association. It towers above grocery, pharmacy…everything. "It's over $700 million in annual sales." The stores offer nine different lines of beef, from its value program aimed at its lowest income shoppers, to premium lines like Prime and Wagyu aimed at the other end of the spectrum.
So what keeps him awake at night? Lots of things – maybe some of the same things that keep your brain and stomach both churning into the wee hours. Here's his list, which he says is not inclusive and not in any particular order:
Pathogens– "When is the next big one going to hit? Hopefully never," he says. "But when they do hit, it's all hands on deck and we're scrambling for a response – what are we going to say, what are we going to do, how are we going to assure the public that our meat supply is safe and it's never been safer?" That's a big deal, he says. "I think we've got to do more with educating our customers that the U.S. meat supply has never been safer."
Emerging pathogens and new regulations– He's not sure what the next big food safety regulatory issue will be, "but there's a lot in the media about STECs; there's a lot we hear from USDA about bench trim."
STECs are shiga toxin-producing E. coli, which have been in the food safety crosshairs for a while. The possible new regulations designed to control STECs will further impact the beef industry. And bench trim has been part of the regulatory discussion as well.
A Closer Look: STEC Pathogens Are A Food Safety Challenge
Bench trim is what's left over after steaks and other cuts are trimmed and prepared for retail packaging. Regulatory officials are taking a hard look at whether or not bench trim should continue to be added into the grind to produce ground beef, or whether it should be discarded as a food safety effort. For Jarzombek, that's an issue. "We're one of the few retailers still cutting meat," he says.
Media and social media– Jarzombek jokes that when things hit, he talks to everyone else more than he talks to his wife. Using the recent lean finely textured beef debacle as an example, he says not only was the media calling him within hours after it blew up, but so was the company's e-mail, Twitter, and Facebook accounts, plus old-fashioned phone calls from customers were pouring in. "People were calling me left and right – what are we doing, what's HEB's stance? It was incredible."
In that instance, both media and social media combined to bring down a previously viable business and put around 650 people out of work. "So you can see the impact media and social media can have on our business, good and bad. We've got to be prepared in an even bigger way than we ever have been," he says, to respond positively and quickly.
Animal welfare– "I used to get lots of questions about the price of meat, tenderness, variety or selection. Today, it's about pathogens, it's about animal welfare." And the questions are specific and pointed. He says animal welfare and food safety questions are media-driven, but they're real and his customers want to know what's being done in those areas.
And, he says, while most of the attention has been focused on pork and poultry production, cattlemen shouldn't get complacent. "Eventually somebody is going to be targeted. Animal welfare is a big deal. I'm sure all of you keep that near and dear to your hearts, but we've got to be prepared."
COOL– "From where I sit, COOL (country of origin labeling) doesn't mean a whole lot to our customers," he says. That's because they find the COOL labels confusing. And as a retailer, Jarzombek spent the GNP of a small country developing a computerized-tracing system to ensure HEB stays in compliance with the labeling requirements.
"We had to build a system to be able to trace this stuff every day in our stores. And with over 300 stores, you can't do that with a Big Chief tablet and a pencil," he quips. "Those of you who know anything about computers, it's seven figures anytime you tell them to build a system."
Supplier financial health and industry consolidation– "Believe it or not, we talk about you guys daily. We talk about the cow-calf guys, we talk about the feeders, we talk about the packers – how you're doing, how you're faring. And I know it's tough right now, particularly with the cost of corn. But we're concerned about that."
Tight supply– "This worries me," he says. HEB produces an ad every week of the year, and beef is featured in every ad. "In terms of supply, hopefully we're going to be able to find the supplies we need," he says. "When we feature something on an ad, it's multiple truckloads. So that could affect our business, depending on what's available. I'm concerned about where costs are going in 2013."
High costs– His concern about the effect tight supply is having on retail prices has already come to fruition. "Some of our customers are shifting away from beef. So what are we doing about that?"
A number of things, he says. "We have to change how we fabricate. We've got to do more muscle harvesting." For example, consider a bone-in chuck roast. "Three years ago, that roast was $8. Today, it's double that."
Many of HEB's customers simply can't afford to plunk that much money down on a single piece of beef. "So we're going to harvest muscles off that. We're going to remove the muscles off the top blade and put out smaller portions."
Jarzombek grew up in a family not unlike many of the people who now shop in his meat department. "We didn't have a lot of money and there were five people in the family. And Mom always had five pieces of meat on the plate. They weren't big pieces of meat, but there were always five pieces of meat."
So that means, in addition to changing how cuts are harvested, that changes are needed in how they're packaged. "We've got to focus more on unit price, keeping it affordable. It's about lowering the unit price and selling through, because we can't sell monster chucks anymore."
Value-added cuts– For other customers, time and ease of preparation are conveniences that have moved into the "needs" category. "There are more two-party working households, so we've got to do more with that," he says. HEB recently launched beef cuts that come in a bag, complete with seasoning and gravy. "It's raw and all you do is put it in the oven when you get home. We've got tons of items like that and we're going to be doing much, much more to try to please the customer."
Customer education– Drawing a circle back to his first point, Jarzombek says HEB has a service called Cooking Connection in stores. "These are large stations that are staffed by chefs. Basically what they do is train people how to cook."
Beyond that, however, he says the stations can become a hub of food safety and nutrition education as well. "We've got to do more with education, not just how to cook, but the health values of eating beef," he says. "We have a lot of customers switching to ground turkey because they think it's leaner. I say buy the 96% ground beef. It's just as healthy for you, if not healthier. So we have a lot of work to do as retailers to educate our customers."
Retailing is a competitive, tough business. "We've got to use innovation and we've got to use technology, not just to create things, but to find ways to get cost out of our business," he says. "We've got to eliminate those things that don't matter to the customer."
And then proactively address the things that do matter to the customer."We're all in this together," he says. "I know you know that, but I want you to know that we realize that, too. And we're going to do everything we can to keep this business very healthy and thriving going forward."
Subscribe to Our Newsletters
BEEF Magazine is the source for beef production, management and market news.
You May Also Like
---