Ag communities thrive in good works & outreach programs
Ag communities thrive in good works & outreach programs
Want to change hearts and minds about who we are and what we do in agriculture? It starts with doing good in our communities. Here are some shining examples.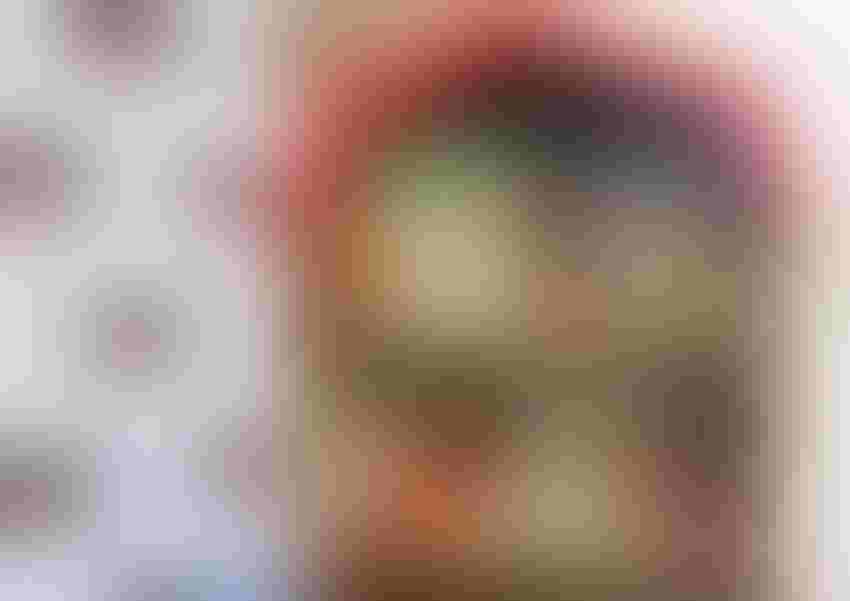 I recently had the opportunity to speak at the American Farm Bureau Federation's (AFBF) Target: Trust Enhanced Engagement Training virtual event. During the meeting, I talked about agricultural advocacy and how farmers and ranchers can innovate, pivot, connect and serve to earn a premium for their products while building personal relationships with their customers.
In my presentation, I also talked about the changing dynamics of sharing our agricultural stories online. For the past decade, my family has focused on sharing our personal stories and tying in factual information to back up experiences and production practices.
Being transparent, authentic and well-researched is a great way to be a trusted resource for consumers, especially when counteracting a sea of misconceptions perpetuated by fear-mongering companies, activists, politicians and journalists.
Yet, to truly change hearts and minds about who we are in agriculture and what we stand for, I believe we need to take it one step farther. We need to be a light in a dark world. This means doing good deeds along with small and large acts of kindness to make our world a better place.
Mister Rogers said, "Look for the helpers. You will always find people who are helping." Helping is exactly how the agricultural community shines the brightest.
I'm a huge fan of organizations that have perfectly tied agricultural advocacy into community service. Think All-American Beef Battalion and Cowboys Who Care as a few examples. These organizations saw a need and leaned on our western heritage to send a positive message to those who need it most.
Wanting to add more organizations and outreach programs to my list, I asked attendees for their list of favorites. I've compiled their list of suggestions in this blog post, and if you would like to add more, please email me at [email protected].
1. Read It and Eat
Mikayla Paul, an AFBF member from Delaware, says of the Read it and Eat program, "We have local FFA chapters and farmers build custom book shelves in the shape of barns ("Book Barns"), which we fill with at least a dozen accurate agricultural books. Our goal is to place one Book Barn in each elementary school in Delaware, to educate children about specialty crops and promote healthy eating habits.
"Due to COVID-19 restrictions, we started creating read-aloud videos and created a few resources for teachers, so they can implement this within their virtual classrooms. We have 47 schools left to put a Book Barn in, and we are determined to get them in the schools by the end of the school year."
I am frequently asked about how to go about publishing books. One place where independent authors can get started is through Feeding Minds Press, a project of the AFBF. Books must follow guidelines for accuracy to ensure the stories present accurate agricultural information. Send submissions to [email protected].
3. Stockmen 911
Stockmen 911 is a group designed to provide communication, connection and assistance when needed to those in the show and commercial livestock industries. Whether it be a flat tire, truck breakdown, natural disaster and the list goes on, there's a group across the country willing to help. This page is provided to help make connections no matter where you might be and to get the necessary resources to you in your time of need!
4. Chemung County Ag Promotions
Based in New York, member Nikole Watts says, "Our mission is to educate and advocate for agriculture in our community. We are a coalition with five organizations. We host and attend 32 events every year in the county. In 2020, we have given out 3,500 gallons of whole milk to the people with live in the county."
Missouri Farmers Care is a joint effort by Missouri's farming and agriculture community to stand together for the men and women who provide the food and jobs on which their communities depend.
Member Ashley McCarty says, "I am proud of Missouri farmers and ranchers who are working together through the Missouri Farmers Care Drive to Feed Kids. Responding to COVID-related processing pressures, Missouri agriculture has paid for the processing of hundreds of donated Missouri hogs. As of last week, over 50,000 pounds of high-quality pork has been donated to Missouri food banks, and we aren't done yet!  So many people and organizations, including the Missouri Farm Bureau, have made a significant impact for the growing number of our neighbors facing hunger."
6. Hope and Encouragement for Humanity
Hope and Encouragement for Humanity is a non-profit organization that is dedicated to changing the world through disaster relief, outreach and resourcing the community to reach out. Since COVID-19 hit, the Michigan-based organization has sponsored a milk distribution program on a weekly basis to assist those in need.
7. Follow a farmer, bridge the gap with North Dakota Farm Bureau
When you have questions about why farmers and ranchers do what they do, who better to ask than a farmer or rancher? Farmers and ranchers have the same concerns about feeding their families healthy food. But they understand why certain practices are necessary. So please feel free to ask away! Check out these farmer responses to common consumer questions.
8. Kalmbach Feeds' Feed the Need
Since April, Kalmbach Feeds' "Feed the Need" campaign has donated 500,000 meals through Feeding America to help those affected by the Covid-19 pandemic. For each bag of feed sold, the company donates one meal. The response has been tremendous, so Kalmbach Feeds is now shooting for 1 million meals served.
"We are so thankful for all of our incredible customers that helped make this happen," says Paul Kalmbach, Jr., Kalmbach Feeds president. There are so many unmet needs in the communities around us, and to see our network of team members and customers come together to meet some of those needs has been amazing."
What else would you add to this list? Please email me your local agricultural outreach programs and efforts, and I'll continue to add to this list.
The opinions of Amanda Radke are not necessarily those of beefmagazine.com or Farm Progress.
Subscribe to Our Newsletters
BEEF Magazine is the source for beef production, management and market news.
You May Also Like
---