Ag Lender Advises Cattlemen To Lock In Interest Rates Now
Ag Lender Advises Cattlemen To Lock In Interest Rates Now
There's plenty of money available, and ag lenders want to help you grow your operation. So if you have plans to restock or expand, a community banker says now is the time to lock in your loans before interest rates begin to rise. But be prepared to answer some tough questions.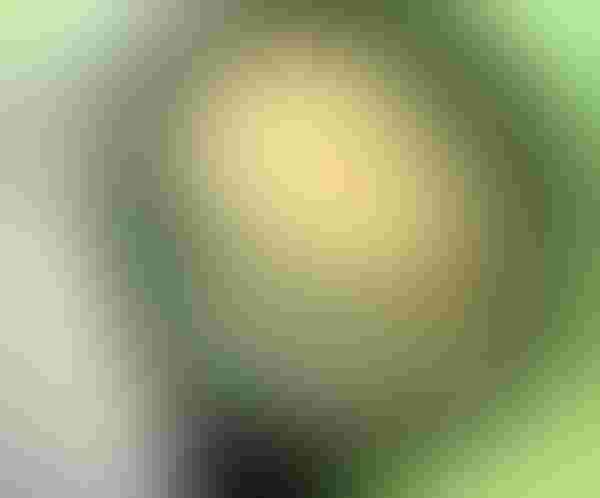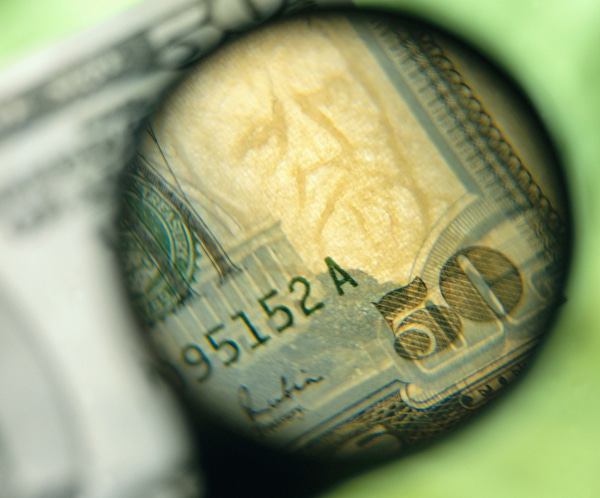 "In my opinion, right now is the time to expand or restock your operation. And we want to help you take advantage of that. It's the cheapest time in history that we've had this low cost of funds to replenish herds or expand operations."
And that, says Larry Fluhman, president of the Farmers and Stockmans Bank in Clayton, NM, and a cow-calf producer, means it's time to take advantage of historically low interest rates and lock down your loans. "So we're looking at our producers (and telling them) if they've got long-term debt that's variable, they ought to look at fixing that rate while the opportunity exists."
In his mind, interest rates will remain fairly low and steady for the bulk of 2014, then start picking up. But he says interest rates are like cattle prices—they change faster and sooner than you expect. But his bank's analysis shows a small window of opportunity to begin a conversation with your banker about your long-term money needs.
However, he warns, be prepared to come to the table with more information and analysis. "I'm educating my customers that you need to get more sophisticated in your ability to sell your financial needs," he says. That's a result of the aftershocks of the mortgage banking disaster of a few years back and the resulting reaction by bank regulators to ratchet down the regs.
Part of that is conducting a "stress test" on your financial needs and financial and operational management. "If you wanted to replace 200 mother cows, they'd probably cost around $2,000 each," he says. "We typically loan 75% of the cost of a replacement cow. So if you purchase 360,000 worth of replacements, we'd be in a position to loan you $270,000. When we amortize that note over five years at 5 ¾% interest, the annual payment would be $65,000."
Not bad, given today's market. "But if things change, bankers are required to analyze and stress that change and how it would stress a producer's ability to service that debt," he says. Thus, bank auditors are analyzing loans to see that a stress test has been done.
Interested in more beef news? Subscribe NOW to Cow-Calf Weekly for the latest industry research and news straight your inbox.
"We hope our customers do that" before they come to talk about a loan. With that information in hand, the conversation can be much more productive.
Here's how Fluhman looks at the situation. "The average price for calves the last five years is $1.32/cwt. So my thinking is you need to be able to stress-test market prices at least $1.32 and make sure you can survive at least that when you go to the banker and ask for money."
But it doesn't stop there. "We stress-test not only market prices, but we stress-test production capabilities and gain on cattle. And we also stress interest rate costs." So when you prepare to talk to your banker, be prepared to show how you would handle a negative change in any aspect of your operation.
Funds are available to loan, interest rates are at historic lows and ag bankers are looking for opportunities to help cattlemen grow and expand their operations. But the days of a handshake and a grin and "sign here" are behind us. "If you borrow money, you're going to have to get more sophisticated. And you're probably going to have to understand a borrowing base if you're going to get very big," Fluhman says.
More articles to enjoy:
110 Felfies To Kick Off Your Morning
Count On $1,000 Calves & $1,000 Cull Cows For The Next 10 Years
VOTE: How Would You Rank This Winter's Severity?
Enter The Greeley Hat Works Why I Ranch Essay Contest
5 Nutritionists Predict Cattle Industry Future
Famous Oscar Selfie Drums Up $1.5 Million For HSUS
Outlook: $3-$5 Weekly Market Swings Are Becoming Routine
Beef Veterinarians Work To Improve Trich Regulations, Testing
70+ Photos Celebrating Generations Of Family Ranchers
Misinformation Creates Fear For Ground Beef
Coalition Is Working To Realize The Opportunity In Sustainability
120+ Romantic Ranch Photos Submitted By Readers
The Bearish Math On The Beef Industry Doesn't Add Up
Top 5 Qualities Consumers Want In Beef
Subscribe to Our Newsletters
BEEF Magazine is the source for beef production, management and market news.
You May Also Like
---