Americans shine during COVID-19 pandemic
Americans shine during COVID-19 pandemic
As the coronavirus rages on, Americans are rising to the occasion — doing their part to support local communities and people.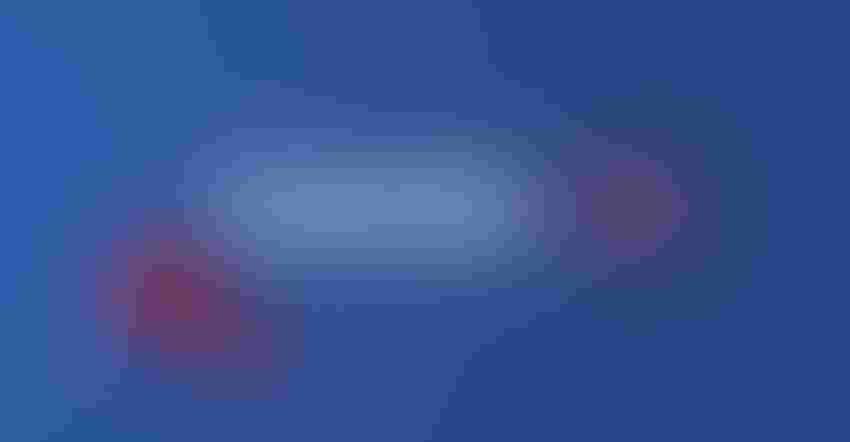 Last week, I asked my friends on social media to share the acts of kindness they are seeing in their communities as rural and urban areas are impacted by the spread of the novel virus, COVID-19.
In case you missed it, check out the blog here: Communities rallying together while social distancing
The response was incredible, and the stories continue to pour in! I'm reminded that in the darkest times of our nation's history, that's when Americans truly shine, and it's a wonderful thing to see.
And because I continue to hear the great acts that my fellow Americans are doing in the face of this crazy, uncertain situation we are all facing, I thought a second installment was merited.
Let's face it, we need more good news right now to distract us from the onslaught of negativity that is filling our televisions and social media newsfeeds.
Here are five stories of people doing good in bad times:
1. Floral shop donates bouquets to seniors
In the Wagner and Lake Andes, S.D. communities, resident Katie Bartunek shares, "The local florist asked the nursing home director if she would be able to drop a bouquet off for a resident at the door. This got her thinking she could put a little flower cheer into every resident's room since they haven't been able to see their families. She put an ad out on her Facebook page and had every resident's flower bouquet sponsored in a matter of a few hours. The residents will receive flowers each week through Easter!
2. Vet clinic rounds up gloves and masks
The Animal Medical Center of Wyoming of Gillette, Wyo., not only held a much-needed blood drive, but they are helping to support local medical facilities by donating gloves and masks.
3. Stormy Kromer is now manufacturing masks and gowns
According to the popular hat retailer, "We have started production and will sew about 1,000 masks. These are not N95 masks, but they use a coated exterior fabric with a cotton lining to provide protection. The women sewing these masks were making Stormy Kromer products last week – and are proud to be working on these essential items. We started with a smaller crew, and hope to add more of our sewing machine operators to the line as we continue to receive orders.
"We have also received an initial order for gowns and will begin producing those later this week. Our engineers are also working on booties and a few other products requested by healthcare facilities. We are doing everything we can to create the safest possible environment for our workers – we've implemented additional cleaning, separated the work stations and have ensured that only those that are essential to produce personal protective equipment are on site."
4. Cosmetic company begins manufacturing hand sanitizer
Garb2ART cosmetics has now switched gears from producing makeup to manufacturing hand sanitizer.
According to Brian Blair for the Indiana-based publication, The Republic, "The company is suddenly manufacturing 10,000 concentrated, one-ounce bottles daily for hospitals, pharmacies, nursing homes, jails, you name it. In fact, the demand at her business on Central Avenue in Columbus may be among few things spreading faster than the virus in major cities."
5. Meals provided for kids at home
North Carolina music teacher, Kelly Hogan, shared with me, "I work at a Title 1/Low income school. Teachers at my school have spent the past several days delivering school iPads, meals, school supplies and work packets to our students. They've ridden on the school buses all over our area to pass out everything that our students need. Meals are being delivered daily and will continue for the rest of the year. So very cool!"
These are just a small sampling of the stories I've heard. There have been reports of distilleries making hand sanitizers, stay-at-home moms sewing masks while their kids are napping, local farmers donating produce and meat and even my hometown bank has been delivering meals to those in need!
And perhaps this Facebook status (author unknown) says it best about the heart of who we are as Americans. Read this and let me know if this community spirit is being reflected in your neck of the woods:
"The reports are that the cargo ships are being unloaded by the dock workers and truckers are getting supplies to the stores. People are stocking the shelves all night and letting old people shop first. The Carnival Cruise line told Trump 'We can match those big Navy hospital ships with some fully staffed cruise ships.' GM said, 'Hold our cars and watch this; we can make those ventilators where we were making cars starting next week.'
"Women and children are making homemade masks and handing out snacks to truckers. Restaurants and schools said, 'We've got kitchens and staff; we can feed kids.' Churches are holding online services and taking care of their members and community.
"NBA basketball players said, 'Hold our basketballs while we write checks to pay the arena staff.'
Construction companies said, 'Here are some masks for the medical staff and doctors.'
Breweries are making sanitizer out of the left-over ingredients. We thought we couldn't live without baseball, NASCAR or going to beaches, restaurants or bars. Instead, we're trying to keep these businesses open by ordering take-out.
"What they didn't count on was America saying 'Hey, hold my beer and watch this.' I think a Japanese Admiral in the middle of the Pacific said it best in 1941, 'I think we have awakened a sleeping giant.'"
The opinions of Amanda Radke are not necessarily those of beefmagazine.com or Farm Progress.
Subscribe to Our Newsletters
BEEF Magazine is the source for beef production, management and market news.
You May Also Like
---