Apply a systems thinking approach to every problem on the ranch
Apply a systems thinking approach to every problem on the ranch
Whether it's mitigating the impacts of disease or reducing input costs for greater profitability, it's best to address the root cause.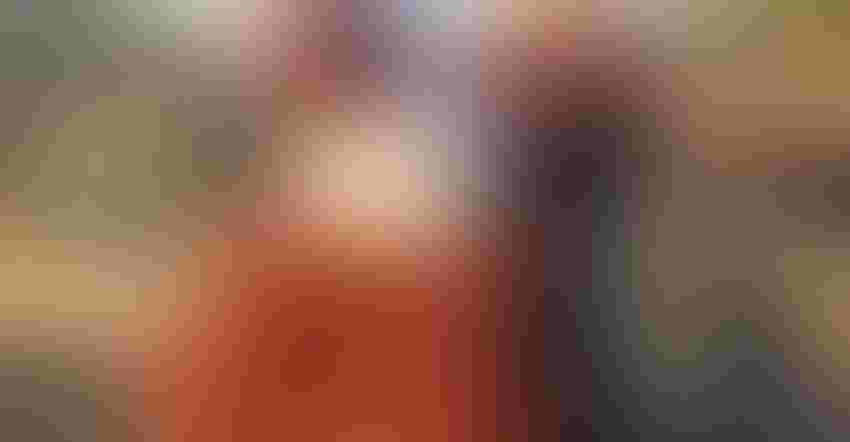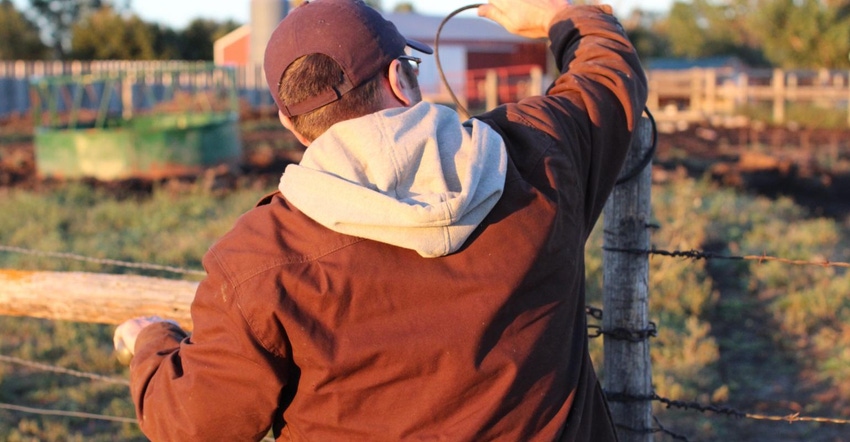 Do you regularly listen to podcasts? I've found myself tuning into more podcast shows while I'm out doing chores, and I would love your recommendations if you have any!
I recently listened to an episode from the University of Nebraska-Lincoln's Beef Watch podcast, which featured how producers can apply a "systems thinking" approach to troubleshooting issues on the ranch.
So what is systems thinking?
Systems thinking is the process of understanding how things influence one another within a whole. Therefore, using systems thinking allows us to make informed choices that not only tackle the initial problem in front of us, but they also address the fundamental root cause that is creating the issue in the first place?
Aaron Berger, UNL Extension beef educator, uses the example of pinkeye in the beef herd as an example of how we can apply systems thinking in addressing this issue. He suggests before we consider HOW to address the problem of pinkeye, we need to first ask ourselves WHY this is an issue to begin with.
Berger writes, "Often when problems arise, we seek to treat the symptom of the problem without taking time to identify the source of the problem. For example, a calf gets pinkeye and is treated with an antibiotic to address the problem. The calf improves after treatment and little thought is given as to why the calf got pinkeye initially."
Berger suggests that producers ask questions to really evaluate the issue of the pinkeye case.
Why is pinkeye in cattle a problem?

Why did this particular calf contract pinkeye when most of its herd mates didn't?

Why is pinkeye a problem now in the herd if it hasn't been before?

What are the organisms that cause pinkeye in cattle?

What conditions are conducive to pinkeye in cattle?
Berger adds, "Asking 'why?' is one of the fundamental steps to effective problem solving and decision making. In systems thinking, the goal is to understand at a deeper level how systems function. Systems thinking recognizes that there are often hidden and unintended consequences to actions. 
"For example, if a bull is treated for pinkeye and then kept as a herd sire, could that bull's offspring have a greater likelihood of contracting the disease than those sired by a bull that never had pinkeye?"
This is just one example of how we can apply a systems thinking approach. Other examples might be in the case of a chronically ill steer in the feedlot? We need to think backwards to determine the root cause, again by asking questions.
Why is the steer ill? Is it his current diet? Has he been exposed to a new group of cattle? Did he have a tough time after weaning? Did he receive his vaccinations as a calf? Did he receive the first dose of colostrum when he was born? What was his mother's nutrition like during the gestational period? You get the idea.
Or how about applying the systems thinking approach to the profitability of the ranch? In the podcast, we hear that too often ranchers are emotionally in love with the idea of their agricultural enterprises, and as a result, they don't want to face the reality of the work they are putting in and the return, or lack thereof, on their time, labor and investments.
As heard on the podcast, "There is a tremendous amount of risk in the beef production risk, mostly in capital (financial, emotional, physical, etc.)."
When we think about the risk, people have a varying tolerance for it, but for the most part, ranchers do what they can to mitigate that risk. To best do this, we must again work backwards and ask the tough questions to not only identify the fundamental shortages in both your input costs and your earned income, but to get to the root about how you can address issues on both ends.
And when we use a systems thinking approach, sometimes we might not like the answers to these hard questions. And once we have answered these tough questions, we can begin to formulate a plan to move forward.
A recent article written by Dallas Mount for Ranch Management Consultants (RMC) discusses the "power of a plan."
Mount writes, "We are currently in a time of financial stress in agriculture. I deeply respect those operators who are willing to have the hard conversations and explore options for fixing their businesses. If your business is feeling the stress it is time to take off your work gloves, take off your coveralls and go to work! Not working-in the business, but working-on the business."
Diving into this concept a little deeper, RMC's David Pratt says we need to focus on three things to become profitable in our enterprises.
Pratt writes, "There is a common belief that profit is a function of weather and prices PERIOD. But weather and prices are, for the most part, beyond our control. If we believe that profit is determined by things beyond our control, it becomes easy to see ourselves as helpless victims. Even if we can't influence the market or make it rain, we can create and structure enterprises to fit this uncertain and volatile environment. In selecting our enterprises and building our business for profit we need to understand the three secrets, created by Stan Parsons — reduce overhead costs, improve the gross margin per unit and increase turnover."
Whether you're mulling over your tax documents or considering how best to address a scours issue during calving season, utilize the systems thinking approach to address the root cause and not just the symptoms of the issue.
The opinions of Amanda Radke are not necessarily those of beefmagazine.com or Farm Progress.
Subscribe to Our Newsletters
BEEF Magazine is the source for beef production, management and market news.
You May Also Like
---