Ask your employees: How can I help?
Ask your employees: How can I help?
Helping your employees succeed helps you succeed.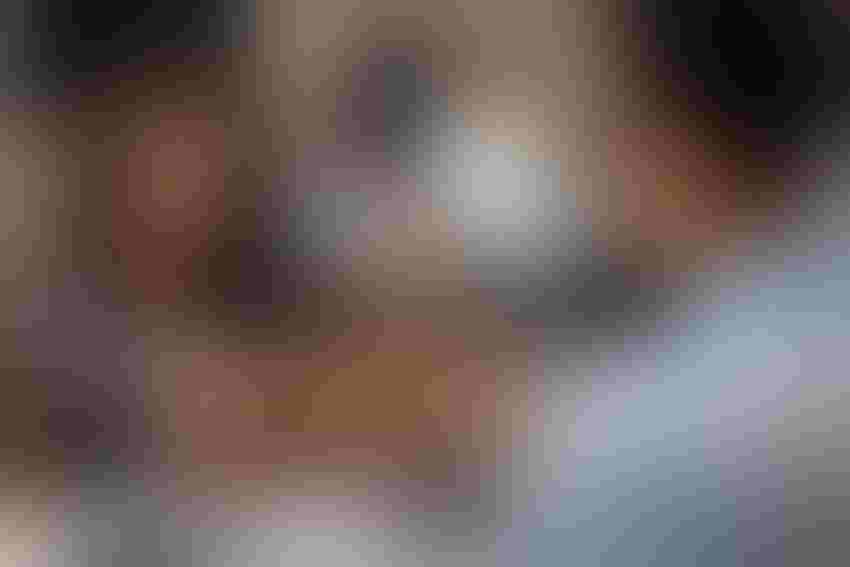 On the popular TV show, New Amsterdam, character Max Goodwin is the medical director at New Amsterdam Medical Center. In his role, Goodwin is well-known by his staff for asking the question, "How can I help?" He doesn't focus on asking what they are doing for him, but what can he do as their supervisor to make their day and employment at New Amsterdam better.
Why does he ask this? Because he knows his hospital will run smoother and be more productive while successfully treating patients with the highest quality care possible if his staff is motivated, has the resources they need and most importantly, know that he is there to support them and listen.
As we roll into the end of 2020, have you taken the time to provide feedback to your employees and conduct their performance reviews? Have you asked them, "How can I help?"
Some ranches and feedlots conduct performance reviews and provide feedback to their employees on the anniversary date or month of their hire. Others do employee reviews on a certain, pre-set date annually.
If this is a practice you have been overlooking or have not dedicated time to, I encourage you to set aside time before December 31st to visit with your employees. Performance reviews can be formally or informally conducted, but of primary importance is providing this opportunity to build relationships with your staff, offer constructive feedback, and learn more about how you can help them succeed in their roles.
Building relationships
Being an effective supervisor involves your ability to build a relationship with your employees. What better way to do this than to show them you care about their contributions to the team and willingness to hear how they are viewing and responding to their roles?
We spend as much time at our place of employment with our co-workers and supervisors as we do our families anymore; thus, the relationship an employee has with his or her supervisor is crucial. Demonstrating your willingness to build this relationship can garner positive long-term employee/employer engagement.
Constructive feedback
When you have questions from a breeder that you want to buy a bull from, you hope they will take the time to answer your questions and show interest in you as a potential customer.
That same effort should be placed in your employees. It is your responsibility to evaluate the quality of their performance and to provide feedback to let employees know and clearly understand what is expected of them and if they are succeeding.
We may believe a "thank you" here and there throughout the year or a short chat on the tailgate of the pickup one day demonstrated that we are showing interest and support to our employees. While these are steps in the right direction, you are placing a great deal of responsibility and hinging a lot in the hands of your employees including your financial security.
If you spend two or three hours with the banker to discuss your loan, shouldn't you spend more than 15 minutes with the people who impact the bottom line of your operation?
Tips on providing constructive feedback:
Balance negative feedback with positive affirmation. If you only give negative feedback, how will you motivate the individual to achieve? If you only give positive feedback, how will the employee know which area they could improve?

Outline ways to re-direct, train, or help the employee meet expectations.

Focus on their performance rather than the individual by keeping your emotions and frustrations out of the conversation; stick to the facts.

Whether an informal or formal feedback session, remain professional.

Strive for regular and consistent feedback throughout the year, not just during the review session.
Tips for conducting performance reviews:
Give the employee appropriate notice before the review so they can prepare mentally for the discussion. Encourage them to make notes about their performance and goals and bring their notes with them to the meeting.

Revisit their job description and make sure all parties understand it and the expectations. Make any needed changes or adjustments at this time, especially if the person's role has been altered since their hire or last review.

Aim for a two-way conversation. Allow the employee time to share their thoughts, ask questions and suggest improvements. Performance reviews are not only a time to provide your feedback but to gather input from them and ask them, "How can I help?"
B. Lynn Gordon is a freelance writer from Sioux Falls, S.D. The opinions of the author are not necessarily those of beefmagazine.com or Farm Progress.
Subscribe to Our Newsletters
BEEF Magazine is the source for beef production, management and market news.
You May Also Like
---