Bear Grylls: 4 pillars to apply to your family ranch business
Bear Grylls: 4 pillars to apply to your family ranch business
Need a little pick-me-up to power through tough days on the ranch? Look no further than these motivational words from survivalist Bear Grylls.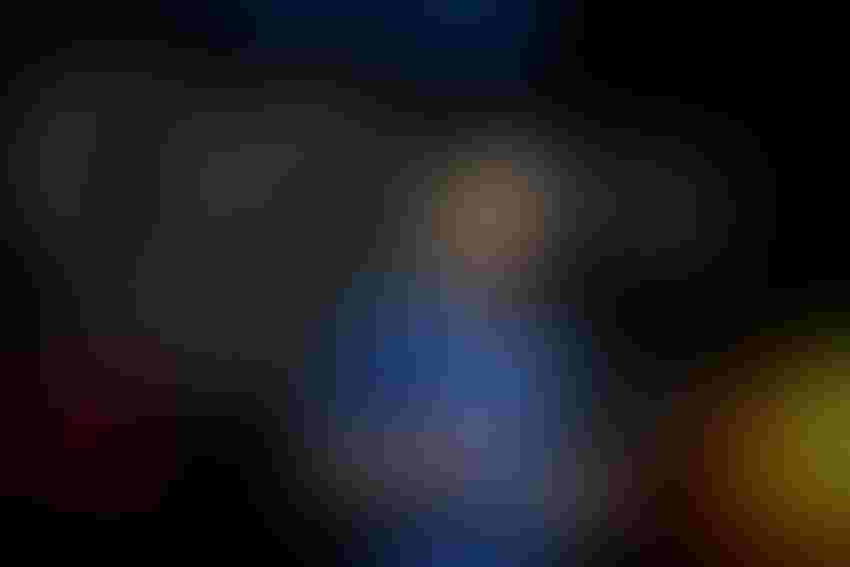 Last week, I was humbled to be one of 116 speakers who presented at Alltech's ONE19 in Kentucky. With 3,500 people from 70 countries gathered for this annual event, it was an awesome opportunity to interact with like-minded individuals who care about the planet, animals and feeding a growing world population.
Headlining the event was inspirational speaker Bear Grylls, a famed survivalist and host of the television show, "Man vs. Wild." In his presentation, Grylls shared the highs and lows of his world travels, and how four pillars — failures, fear, fire and faith — have helped him overcome challenges and reach new heights in life.
These four "f's" can be applied to anything, whether that's climbing Mt. Everest like Grylls or achieving business goals in your ranch operation.
Today's blog recaps these four pillars and how we can apply them at home on our agricultural enterprises.
1. Embrace failure
"My failures, trust me, far outweigh my successes," said Grylls. "Those failures have made me. They have built my resilience and forced me to get stronger. There is no shortcut to success. Embrace failures. Don't run from them. They are the essential doorways to pass through to reach our dreams."
My husband Tyler is famous for saying that ranching is a marathon, not a sprint. Along the way, we will surely hit some stumbling blocks. The point is to keep jogging along and putting in the miles, even if the road feels long.
In our nine years of marriage, we have certainly had to overcome battles as we worked to build our family and our cow herd. Whether it's an unexpected cost for an equipment breakdown, losing a calf in a winter storm, getting off track with the budgeted expenditures of the ranch or failing to communicate with each other or members of our extended family farming team, these big and small battles are won (or lost) on how we respond to and learn from them.
2. Face your fears
"Life is scary sometimes," Grylls said. "We all face battles of confidence and nerves. It's a universal truth that no matter who you are, life will challenge us physically, emotionally and mentally.
"How we respond will determine our outcome. Life rewards the determined and those who walk toward their fears. When we edge toward our fears, they so often melt away. The only way to get over fear is to face it."
What do I fear? I fear failure. I fear not being able to maintain this multi-generational operation for my kids and grandkids. I fear farm accidents. I fear the mom guilt of having a demanding work schedule while balancing precious time with three small children. I fear the unknown of what production agriculture will look like for ranchers in the future. I fear what my legacy might be, and if I'm making the right choices now to shape a bright future.
So what can I do to alleviate those fears? Dream big, but create tangible, realistic goals to achieve along the way. Plan and prepare for the unexpected. Give myself grace when grace is needed. Keep working, growing and building upon what we have started. And communicate with my spouse to keep us on the same page to address these underlying fears.
3. Fire
"Fire has been my most valuable weapon — not talent, not wisdom," said Grylls. "How do you access that fire? Nobody is brilliant or brave all of the time, but it's important to deliver the extra effort during life's big moments.
"That's what makes your work extraordinary — that little bit extra. Whenever life is grim, and people want to give up, that's when you've got to dig deep to access that fire. And it's always there, even if it's just an ember. So what are you made of when life hurts the most?"
There are times I have flirted with the idea of quitting or pursuing something "easier." For example, yesterday we worked in the mud after weeks of unrelenting rain and stormy days and I thought to myself, this is just so hard. Did I choose the right path in life?
However, even in these moments of doubt, I remain steadfast because this is my passion, my livelihood and my future. I'm fortunate to have a partner in life who feels the same way, so when either of us is having a rough day, we lift each other up and remind ourselves of our long-term goals. This shared fire is what keeps us going in our agricultural enterprise, and it's a passion we hope to pass on to our children, as well.
4. Faith
"We must have faith in ourselves, faith in others and faith in a universal truth of goodness," said Grylls. "We all face Everests — whether that's climbing a mountain, battling a hospital stay, keeping a job or raising a family — in the darkest moments, I have leaned on my Christian faith."
Faith, to me, is the most important "f" of them all. I put my trust in God, and I pray he will lead me down the right path in life.
Looking back on my 31 years on this earth, I feel God has played a hand in weaving every moment of my life to get me to where I am today. And in the years ahead, when things look uncertain or bleak, I know that God will give me strength to get me through anything.
Realizing that many are facing difficult circumstances right now due to market volatility, depressed commodity prices, ongoing trade wars, increasing input costs and debt loads, unpredictable and harsh weather events and more, now is the time we should be leaning on our faith more than ever. Pray for wisdom, fortitude, determination, clear mind, sound judgement and resilience.
Grylls' speech was certainly motivational and gave me a lot to think about as I traveled home to the ranch in South Dakota. I hope sharing some of his highlights will help you as you go through the highs and lows of production agriculture. Ranching isn't always easy, but it sure is a rewarding and challenging experience that I'm honored to be a part of.
The opinions of Amanda Radke are not necessarily those of beefmagazine.com or Farm Progress.
Subscribe to Our Newsletters
BEEF Magazine is the source for beef production, management and market news.
You May Also Like
---