Beef Industry Sector Leaders Give Their Unique Perspectives On What's Ahead
Beef Industry Sector Leaders Give Their Unique Perspectives On What's Ahead
We recently asked leaders of the various U.S. beef production sectors to providetheir personal thoughts on the following question: "Looking 10 years down the road, what do you think will look the most different in the industry relative to today?"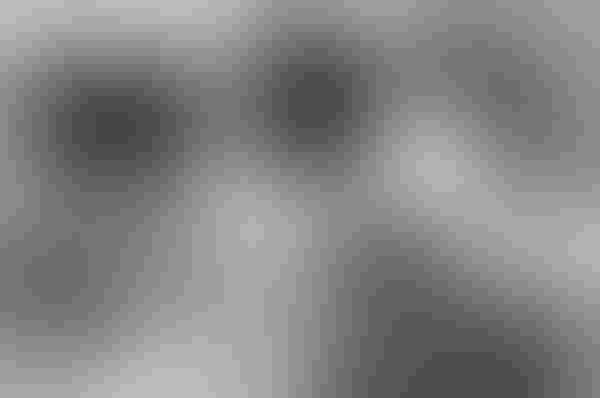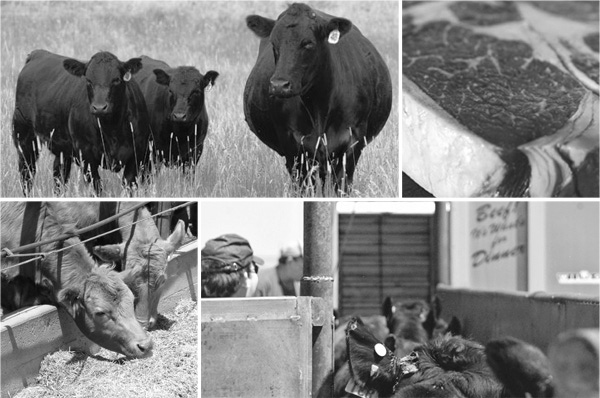 Feeding Sector

James Herring, CEO, Friona Industries LP, Amarillo, TX
Alignment is the industry's future
"Down the road, the ever-evolving beef industry supply chain will be much different than today. Consequently, it stands to reason that beef industry participants will also have to be much different.
"Huge capital requirements, monstrous volatility, aging demographics of our producers and our old Achilles heel — the impossibility of an easy, seamless, vertically aligned production system — will all contribute to constant pressure throughout the beef system, with its five distinct segments for innovation, efficiency, product quality and consistent delivery.
"The future of the industry really comes down to alignment.
The cow-calf segment will need to respond to and align with upstream demands for more consistent and valuable genetics.

The stocker segment will need to create stable and predictable relationships that will allow forward pricing and consistent year-round demand.

Feeders will need to align with the processing industry to create a predictable and sincere market that allows timely harvest at a predetermined consistent formula for value.

Packers will need to successfully create a predictable interface with the consumer through an effective and consistent relationship with the retail establishment.

Finally, of course, all of us in the beef trade will have to focus on thoughtful, consistent delivery of a predictable eating experience to our eventual consumer!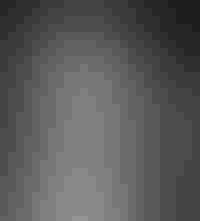 "That's what a successful beef industry must look like. Now, who will populate this industry? They won't be called cowboys, cattlemen or meatheads; they will be called "designers of business systems."
"Beef industry success stories in the future will be about entrepreneurs who create practical, efficient, cost-relevant production systems that deliver consistent quality and quantity year-round, and provide maximum protection to capital and risk. Those producers, no matter in what segment they operate, will display entrepreneurial curiosity, technological innovation, situational awareness, decisiveness and mission focus.
And they will provide it in an ever-changing global industry with great risk and great reward!" 
Packing/processing sector
Steve Kay, Editor, Cattle Buyers Weekly
Top-quality, clean, 'green' beef is the future
"A new generation of beef processing plants will start to emerge by 2024. Most of today's largest plants were built in the 1970s and 1980s. While they have been significantly upgraded, they are unsuited to meet the challenges of the next 30 years. The largest names — Tyson, Cargill, JBS and National  —will find themselves competing with names we haven't yet heard of.
"A blueprint for what the plant of the future will look like already exists. It's in Balzac, Alberta, at a plant that will reopen in the middle of this year after closing in 2007. The plant will harvest only 750 head/day to enable it to produce the most finely crafted beef possible. Whatever its customers want, it will produce.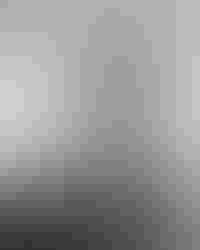 "It will also be one of the most energy-efficient plants in the world. For example, it will use a European water-recycling system that will cut its water use tenfold from normal usage. It will also have completely separate hide-on and hide-off departments, and sophisticated tracking systems.
"Other plants like Balzac will be built and succeed because they will satisfy consumers' demands to know exactly where their beef originates, so consumers can feel good about the "sustainability" of that beef. Top-quality, clean, "green" beef will be the wave of the future."
Seedstock sector
J. David Nichols, Nichols Farms, Bridgewater, IA
Invest in gene discovery, or else
"At first, predicting the seedstock industry's direction seemed problematic. Then I realized that's what I've been doing since I purchased my first registered Angus 4-H heifer as a 13-year-old lad. To survive, I had to anticipate the economic realities of the entire beef industry and provide real, not perceived, value to our commercial customers.
"Cost of gain is the difference between profit and loss in feedlots. Genomic-enhanced Residual Average Daily Gain (RADG) and $Feedlot EPDs apply to every bovine in a feedlot, regardless of its color, gender or how it grades. RADG and $Feedlot EPDs are largely being ignored by seedstock breeders and bull studs; sale catalogs seldom even publish them.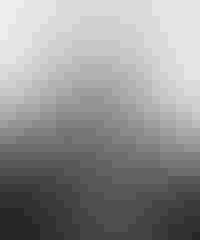 "RADG determines profit for steers in the feedlot for 140-180 days, but metabolic and rumen efficiency is a cost that occurs 365 days/year for their sisters. Fecundity, coupled with metabolic efficiency, is the key to profit in a cowherd. That said, the seedstock industry has largely been focused on the visual phenotypes of "donor cows" the past two decades.
"Gene discovery is an ongoing task as today's markers and genetic SNPs, or single nucleotide polymorphisms, will soon become obsolete as they drift with each generation. If breed associations fail to gather economically relative phenotypic data and invest their resources for gene discovery, the possibility of a corporate genetic supplier like those currently in plants, poultry and swine is very real.
"Beef's future will depend more than ever on genetic inputs in the next 10 years. I believe the seedstock industry will adopt science-based technology and concentrate on supplying the world's consumers with reasonably priced, safe and good-tasting beef." 
Stocker sector
Jay O'Brien, Amarillo, TX
Too much focus on breed
"Unfortunately, I don't think the industry will be a lot different relative to today. But I do accept that competition will be more intense for pasture as stocker operators compete with cows, as well as misguided recreational landowners who don't understand the synergies possible with grazing and continued urban sprawl. Increasing weaning weights will continue to squeeze stocker operators.
"Another possible difference will be that more stockers may profit from feedyards' challenges with keeping freshly weaned calves alive, and stockers may profit as much by conditioning calves as by adding weight. Economics may reward placing two turns of cattle on pasture.
"Thus, I would rather answer the question, "What should be different 10 years down the road?"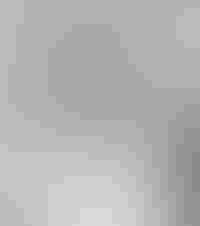 "Today, alliances focus too much on breed. Part of the problem is that packers make money from commodity beef, but this is escalated by the difficulty of transferring information or data among the cowman, stocker, feeder and packer. Thus, breed is used as a poor substitute for data.
"A better system would be for a packer to bid with a grid published on the Internet for weekly delivery dates for at least a year. This grid would include whatever specs are important, but would not forget red meat cutout. Packers would benefit because they could contract their beef to restaurants that want a fixed menu price. Cattle feeders would benefit because they could contract cattle from stockers or cowmen based on known performance.
"Known performance would require mandatory individual identification. Carcass data would be available to producers at every step, and producers would be able to predict the appropriate grid for cattle, better evaluate true value and market accordingly. Breed would become less important, and predictability would improve.
"Meanwhile, stockers, as an important link, would benefit by delivering data on genetics with healthy cattle. The more progressive stockers would probably retain profit interest up the chain."
Market Sector
Jackie Moore, Joplin (MO) Regional Stockyards 
Teach our children to be profitable
"The way the industry is going to look 10 years from now is hard to predict for the industry as a whole.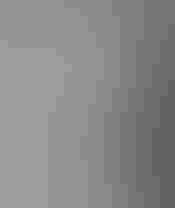 From a livestock auction perspective, the things we can do to keep the next generation of cattle producers in business concerns me more than anything.
"It is very important as a livestock marketer to groom and teach young producers in the cattle business how to stay profitable. The amount of equity it is going to take is going to be a challenge. We must educate the young producers on the tools they need to manage risk, or the cattle business as we know it today is in trouble."
Commercial cow-calf sector
Burke Teichert, former general manager with Deseret Ranches
Expect more consolidation
"I believe there will be continued consolidation in the U.S. beef industry. Cow numbers will not increase fast enough to keep all feedlots and packing plants open. I predict some movement of packers and feeders out of Texas because of the depletion of the Ogallala Aquifer and the cost of shipping corn out of the Corn Belt.
"Ranches with full-time operators will get larger and fewer. Economies of size are very important on ranches with fewer than 2,000 cows. There will still be many small part-time operators, but I predict some consolidation among smaller ranches as well.
"There will be more separation of ownership and management of larger ranches. Ownership may continue to consist of several founding family members, with a single family member — or someone else — managing.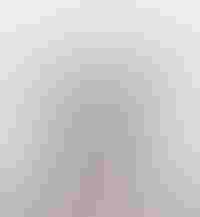 "In addition, we can expect much more sophistication in the use of DNA technology for animal improvement. We'll also discover unintended and unpredicted consequences.
"There will be a growing tendency to move acres between cash crops and pasture in response to the relative prices of corn and cattle.
"And I think there will an increased value for cull cows. This is due to changes in consumer preferences for hamburger that happen because of the price of other cuts of beef and ease of use. This could change a number of things back on the ranch, including herd turnover rate and the willingness to cull poor-producing cows."
You might also like:
10 Reasons A Cowboy Makes The Best Son-In-Law
Are You Operating Your Ranch For Profit Or Convenience?
Breeding Issues? Here's How To Trouble-Shoot Reproductive Failure
True Or False? Animal Agriculture Uses 80% Of All Antibiotics
Use These Late-Year Tips To Cut The Taxman's Bite
Subscribe to Our Newsletters
BEEF Magazine is the source for beef production, management and market news.
You May Also Like
---