BEEF Tech April 2011
BEEF Tech April 2011
Beef Tech New products showcasing Super Brace system, AccuSpread Spinner Discharge, the HighVisibility™ Hood, for DuPont™ Perspective™, Streamline™ and Viewpoint™ herbicides, Steel's 2EZ Hay Hauler, GoBob Pipe and more.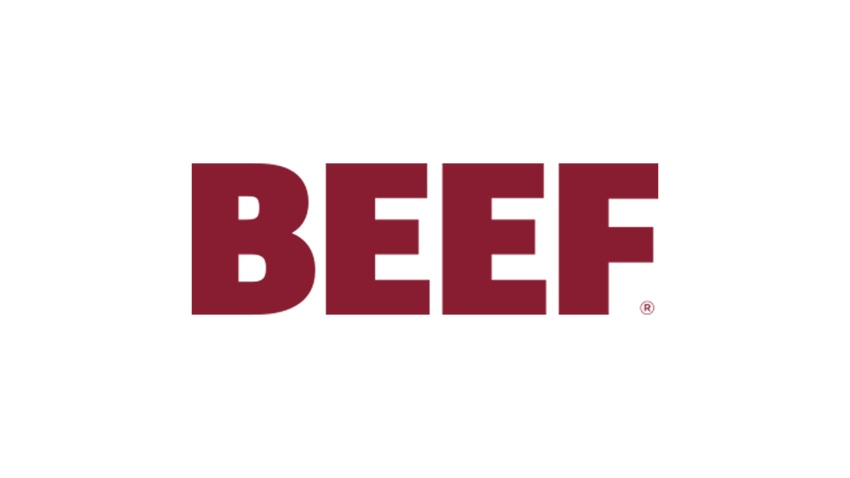 E. coli vaccine
Pfizer Animal Health announces the availability of E. coli Bacterial Extract vaccine with SRP® technology, the first vaccine to reduce E. coli O157:H7 shedding and prevalence at the source – inside the cattle – without any production setbacks, the company says. Research indicates E. coli was reduced by nearly 85% in feedlots where cattle were vaccinated. Of those cattle still positive with E. coli, there was a 98% reduction in total remaining pathogen load, the company says. Pfizer is the exclusive distributer and the vaccine is manufactured with Epitopix LLC.

For more information, call 800-733-5500 or visit www.PfizerAH.com.
Value calculator
Alpharma, LLC, makers of Deccox® (decoquinate), a medicated feed additive, offers an aid to help producers, veterinarians and feed manufacturers determine medication mixing rates and how to better manage expenses associated with coccidiosis. The easy-to-use, interactive tool found at www.alpharmacattle.com allows users to enter their operation statistics to calculate the impact coccidiosis can have on their business. The calculator also quantifies costs associated with subclinical coccidiosis. For more information, call 1-800-834-6470 or visit www.alpharmacattle.com.
Super Brace system
Fence braces and supports are the backbone of any fence and Southwest Fence Systems offers its patented self-anchoring Super Brace in complete field-ready kits. These braces can be set up by hand in less than 15 minutes, with no hole-digging, welding or concrete required. Upon assembly, they're ready for wires to be stretched.
Super Braces come in single or double form (for corner bracing or in-line doubles) and are constructed of Post Schedule 40 27/8-in. x 7-ft. pipe with top welded caps and ground level welded guide tubes. The tubes allow the anchor rods to pass through the post at a 45° angle for absolutely positive anchoring. (Also available in Schedule 10.)
The self-anchoring Super Brace system conforms to all terrains and is ideal for use in soil prone to upheaval. The braces may be driven by hand or by air or hydraulic equipment.
For more information, call 1-800-843-3623 or visit www.swfence.com.
AccuSpread Spinner Discharge
Kuhn North America's AccuSpread® spinner discharge for PSC Series ProSpread® commercial apron box spreaders gives operators the ability to spread at low rates with the most accurate material placement of any spreader in its class, the company says. The AccuSpread spinner discharge provides a wide, uniform spread pattern with its twin spinner discs, each fitted with three-shear bolt-secured, replaceable paddles.
A heavy-duty metering gate allows spreading of nutrient-dense materials at low rates to take best advantage of the nutrient value. Rugged horizontal beaters provide durability and efficient material breakup, for consistent spreading of dry, flowable materials up to a 60-ft. spread width. The AccuSpread spinner discharge is one of three beater options available on the PSC Series that includes truck and trailer models with capacities of 610, 710 and 810 heaped cu. ft.
For more information, call 608-897-2131, ext. 2259, or visit www.kuhnnorthamerica.com.
Superior loader visibility
The Massey-Ferguson MF5450 mid-range tractor allows you to clean lots, lift hay and mix feed without the hassle of a blind spot. The HighVisibility™ Hood design allows the operator to see the front of the loader bucket for better control and more accurate results. A left-hand power control lever, mounted to the steering column, allows simple directional changes, leaving the operator's right hand free to operate other controls, such as a loader joystick. The MF5450 also features a Tier III emissions-compliant Perkins® 1104D 44TA turbo-charged engine to help maximize production and efficiency.

For more information, call 877-525-4384 or visit
http://www.masseyferguson.com.
Registration approvals
The U.S. Environmental Protection Agency (EPA) has granted registration approval for DuPont™ Perspective™, Streamline™ and Viewpoint™ herbicides. Based on aminocyclopyrachlor, these products provide long-lasting control of a wide spectrum of difficult brush and broadleaf weeds in utility rights of way, roadsides, railroad sites, nature preserves, parks and other areas. Commercialization of pasture/ran geland products based on the chemistry is anticipated in the U.S. in 2013.
• Perspective selectively controls broadleaf and invasive weeds along roadsides and other sites while preserving desirable grasses and natural habitats.
• Streamline controls noxious weeds, brush and broadleaf weeds in
utility rights of way and along roadsides where natural grasses and habitats need to be maintained.
• Viewpoint provides broad-spectrum brush control of tough species in utility and industrial rights of way.

For more information, call 303-716-3905 or visit www.dupont.com.
Hay moving made easy
Load, haul and dump hay without leaving your truck or trailer with GoBob Pipe and Steel's 2EZ Hay Hauler. One of the most advanced hauling systems on the market, the unit features the traditional two rails that run the full length of the ground to control the hay, plus precision control to descend the rails to ground level. The added control allows the rails to easily slide under the bales to gather several at once. The unit's hydraulic cylinders lift the rails to traveling height and a "lock out" system prevents malfunctions. The 2EZ Hay Hauler is available in either a gooseneck or bumper pull design. For more information, call 877-851-2365 or visit www.gobobpipe.com.
Alfalfa varieties

Pioneer Hi-Bred introduces Pioneer® alfalfa varieties with the Genuity® Roundup Ready® (RR) gene designed to meet any grower's specific needs.
54R01 (RR) – broadly adapted and selected for high forage quality, including resistance to Aphanomyces race 1, anthracnose, Phytophthora root rot, Verticillium wilt and Fusarium wilt. It's also resistant to northern root rot nematode and stem nematode.

54R02 (RR) – broadly adapted with high yield and an excellent disease package including resistance to Aphanomyces race 1, anthracnose, Phytophthora root rot, Verticillium wilt and Fusarium wilt. Also resistant to spotted and pea aphids.

54VR03 (RR) – adapted to western alfalfa-growing environments, has a strong defensive package with resistance to anthracnose, Phytophthora root rot, Aphanomyces race 1 and pea aphid.

53VR03 (RR) – a northern-adapted and winterhardy variety is paired with a strong defensive package and has resistance to Aphanomyces race 1, anthracnose, Phytophthora root rot, Verticillium wilt and Fusarium wilt.

58R51 (RR) – a non-dormant option for the Southwest that is resistant to spotted aphid, Phytophthora root rot, stem nematode and blue aphid 1.
For more information, call 515- 535-3200 or visit www.pioneer.com.
Reproductive protection
Boehringer Ingelheim Vetmedica, Inc. announces Leptospira hardjo-bovis protection in its Express® FP 5-VL5 product, one of the most complete modified-live virus/bacterin vaccine combinations. Leptospira hardjo-bovis is associated with early embryonic deaths, poor conception rates and weak calves, as well as other reproductive losses in cattle. Express FP 5-VL5 offers five-way viral protection and protection against Lepto hardjo-bovis in just one syringe.
The new product includes antigens for bovine respiratory syncytial virus (BRSV) and parainfluenza3 (PI3), as well as prevents urinary shedding of lepto hardjo-bovis and other key respiratory viruses. Additionally, the Express FP line offers producers a written guarantee that no calf persistently infected with bovine viral diarrhea will be born from a properly vaccinated cow. For more information, call 1-800-325-9167 or visit www.bi-vetmedica.com.
Clear pastures
Clear pastures, ditches and shelterbelts quickly and permanently with the HedgeHog by Hoelscher Commercial Products. The rugged design of the tractor loader or skid-steer attachment, along with the beveled tines, assure positive lifting action to easily remove hedgerows, invasive noxious shrubs and weeds and fence posts up to 8 in. in diameter. The attachment works with any Universal Quick-Tach brackets. For more information, call 620-562-3575 or visit www.hoelsherinc.com.
Immunity booster
Give calves a chance to start strong and stay strong with Agri-
Labs' ACHIEVE with Cryptex. The latest in AgriLab's line of natural products, the all-natural formula bolsters newborns' ability to withstand disease stressors during their first stages of life. ACHIEVE is a highly palatable, easy-to-use and
extremely digestible paste formulated to combat common pathogens that cause malnutrition and scours, foster the growth of beneficial bacteria, and help remove pathogenic toxins from the intestine. It also creates a hostile environment for pathogens such as cryptosporidium, a major cause of protozoal diarrhea.
For more information, call 1-800-542-8916 or visit www.agrilabs.com.
Hexasol™ Injection
Hexasol™ Injection is the only medication on the U.S. market that combines the long-acting antibiotic oxytetracycline and the non-steriodal anti-inflammatory drug (NSAID) flunixin meglumine in one convenient dose. Formulated with proven safe and effective ingredients, the product offers the convenience of subcutaneous or intramuscular dosing and a 21-day withdrawal time prior to slaughter.

Hexasol Injection is intended for the treatment of bacterial pneumonia associated with Pasteurella spp. and for the control of associated pyrexia (fever) in beef and non-lactating dairy cattle. It is available by prescription only. For more information, call 866-591-5777 or visit www.norbrookinc.com.
New vertical mixer
Patz Corporation's 2400 Series II Stationary Twin Screw Vertical Mixer is the latest addition to its full Vertical Mixer Series. The mixer features a low height design that enables it to be used in feed rooms and other enclosures and comes in 810- and 950-cu.-ft. sizes. The mixer features a new Vortex™ Screw and patented baffles to promote fast blending and a quick discharge with superior cleanout that reduces waster, lowers costs and saves time. The customizable mixer is engineered with few moving parts to ensure long life and low maintenance. For more information, call 920-897-2251 or visit www.patzcorp.com.
Long-lasting fence
PasturePro posts from Kencove Farm Fence Supplies extend the lifetime of your fence-line with their unique wood-plastic composite construction. The self-insulating and non-conductive posts last up to 20 years and are a permanent high-tensile electric fencing solution. Designed for premium durability, resiliency and longevity, the posts flex against all types of impact. PasturePro posts are available in lengths of 3-6 ft., and diameters of 1-1.625 in. Available colors are white, hickory, cedar and black. For more information, call 1-800-KENCOVE or visit www.kencove.com.
Subscribe to Our Newsletters
BEEF Magazine is the source for beef production, management and market news.
You May Also Like
---