Beef Tech November 2010
Beef Tech November 2010
Beef Tech Products for November 2010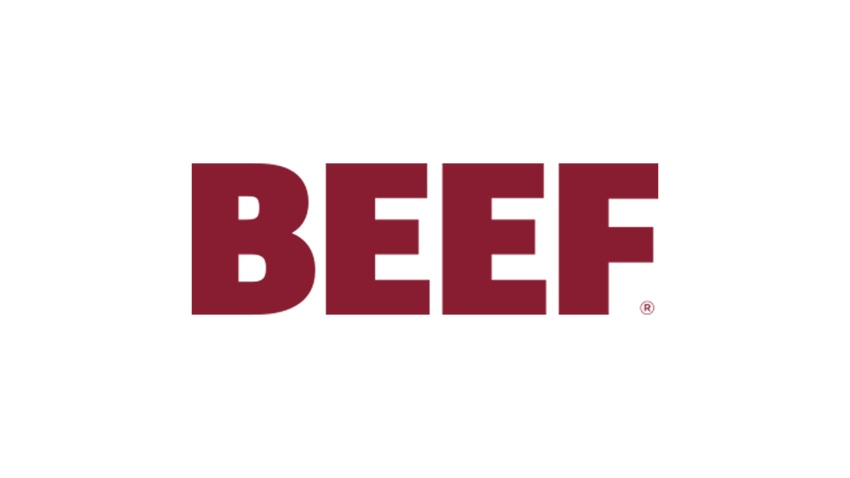 Bale bed series
Harper Industries introduces its next generation of Bale Bed,
the latest innovation in feeding and hauling hay by truck.

Offering classic DewEze durability, the 600 and 700 Series Bale
Beds feature solid dummy arms, standard receiver hitch with D-rings, dual lift cylinders and a Gatorhyde coating on the deck
surface. The new series features a redesigned headache rack, LED lights in the rear tailgate and a new arm paint color.
For more information, call 800-835-1042 or visit www.deweze.com.
Cattle watering tank
K-Line says its new cattle watering tank is perfect for rotational grazers. The watering tank can be pulled behind an ATV or small tow vehicle and is designed to be moved along with the cattle as they move between grazing cells. Multiple 375-ft. lengths of highly flexible K-Line 32-mm polyethylene tubing allow the driver to position the tank close to underutilized portions of the pasture. The entire move can be done in a few minutes. The heavy-duty, stainless-steel tank features a rugged steel tubing framework designed for maximum durability and longevity, while the tank's low profile minimizes rubbing and the potential for cattle to tip the tank over.
For more information, call 866-665-5463 or visit www.K-LineNA.com.
Bumper pull feature
Featherlite's Lazer stock trailer, which is built with aluminum sheets on the inside of the trailer's structural posts to create a smooth, flush interior that's easier to clean, is now available in a bumper pull configuration. The Lazer bumper pull stock trailer is available in lengths of 12, 16 and 20 ft., and measures 7 ft. wide and 6½ ft. high. The Lazer features a center gate with slider, curbside escape door and a skid-resistant, interlocking extruded aluminum floor. In addition, livestock are loaded through a full-swing rear gate with lockable slider and air spaces that match the sides.
For more information, call 800-800-1230 or visit www.fthr.com/tnews.
Manure silage forks
Worksaver, Inc., introduces new manure/silage forks for skid steers and compact/utility tractors equipped with front loaders. With most attaching with a "universal" skid-steer mounting plate, these manure/silage forks move loose hay, manure, matted straw or other loose materials, making cleanup easy.
All five models' reinforced designs feature forged cranked tines for extended service life. Two models feature an upper grapple for holding material and are supplied with hoses and connect under pressure flat-faced couplers. Cylinder pivot points on the upper grapple utilize replaceable harden bushings for long service life. Model M/S-42JD is 42 in. wide with six cranked tines, models M/S-60S and M/SG-60S are 60 in. wide with eight tines, and models M/S-72S and M/SG-72S are 72 in. wide with 10 tines.
For more information, call 217-324-5973 or visit www.worksaver.com.
Corral panel carrier
Winkel Manufacturing's panel carrier is designed to securely hold and transport 32 Winkel portable panels, each held in place by individual steel pins that align with the looped end of the panel. The back end is held in place with shackle-end chain and boom that come with the unit.
Easy and safe to load and unload, the unit has a 2-in. ball hitch and swivel jack for easy hookup. The unit also holds gate panels and alley frames, while the open, accessible trailer and innovative panel design allows for setup of a portable panel corral in minutes.
For more information, call 785-545-3606 or visit www.winkelmfg.com.
New IBR label
Pfizer Animal Health's Bovi-Shield GOLD® 5 is now labeled to prevent respiratory disease caused by infectious bovine rhinotracheitis (IBR) with at least a nine-month duration of immunity. Bovi-Shield GOLD 5 also offers an extended duration of immunity for bovine viral diarrhea (BVD) Types 1 and 2 of at least nine months.
Bovi-Shield GOLD 5 is the first and only vaccine approved to prevent IBR respiratory disease for at least nine months when administered by the subcutaneous route. In addition, it's the only vaccine that aids in preventing respiratory disease caused by BVD Types 1 and 2 for at least nine months when administered by the subcutaneous route.
For more information, visit www.pfizerah.com.
Subscribe to Our Newsletters
BEEF Magazine is the source for beef production, management and market news.
You May Also Like
---