BEEF Tech October 2011
BEEF Tech October 2011
New products including Noromectin Pour-On brand, Innovacyn's Vetericyn® line, 2012 Featherlite stock trailers, BiOWiSH™ Manure & Odor Treatment, battery powered OREGON® PowerNow™ 40V Max* Cordless Chainsaw, and New Holland's ProCart™.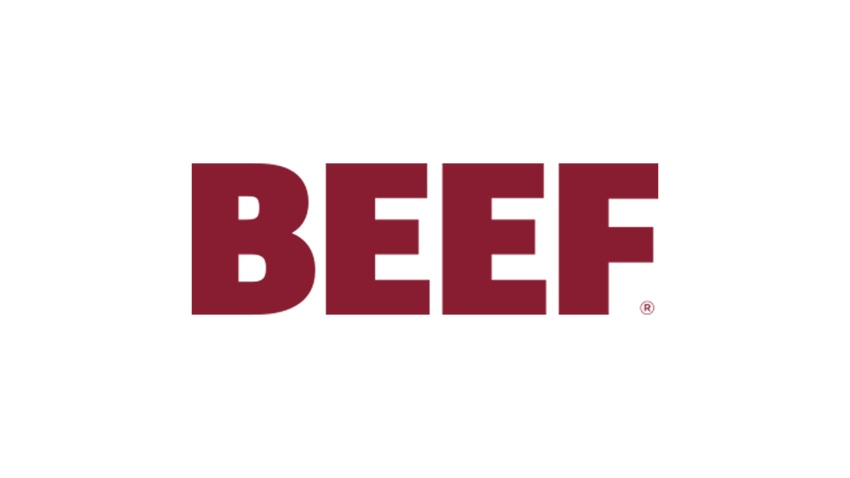 IDEXX Bovine Pregnancy Test
Shorten your calving intervals and improve reproductive performance with an early, accurate bovine pregnancy test. The IDEXX test utilizes a blood sample to detect pregnancy-associated glycoproteins (PAGs) in serum or EDTA plasma just 28 days after breeding, and takes just 2.5 hours to run.

The test will be offered through local livestock laboratories. For more information, contact Christoph Egli at [email protected] or visit http://www.idexx.com/reproduction.
Welding iPhone app
Welding just got easier. An iPhone App offered by Miller Electric Mfg. takes the guesswork out of welding by providing farmers and ranchers with convenient access to Stick, TIG and MIG equipment settings and other helpful welding tips from the field.

Simply enter weld parameters, e.g., the type of material and material thickness being welded, and the app will provide suggested settings, including wire size and wire feed speed, shielding gas, voltage range and amperage range. The app is available in the iPhone App Store or at MillerWelds.com/weldsettings.

For more information, visit www.millerwelds.com.
Individually wrap bales

Vermeer's bale-wrapping systems are designed to help producers quickly turn silage bales into individually wrapped high-nutrition silage packages. The Vermeer® SW5000 and SW5500 Silage Wrappers offer forage producers greater freedom and more flexibility, enabling them to increase their hay baling options – and window – by harvesting high-moisture forages with moisture content up to 65%.

The SW5000 is ideal for mid-sized operations, while the SW5500 is suited for operations with extensive silage-baling needs. Once the bale is wrapped and ready to unload, a reliable cut-start system slices the film and secures it for the next wrapping cycle. Low-profile design helps minimize punctures or tears in the film wrap and bale damage. Both models provide convenient storage room for three additional rolls of plastic film on the frame.

The loading arm folds to the side of the machine to create a transport width of less than 8.5 ft.

For more information, call 800-370-3659 or visit vermeer.com.
All-new Grizzly 300

Yamaha Motor Corp., U.S.A., introduces its Grizzly 300 2WD utility ATV that combines best-in-class technology with a value price of $4,099. The Grizzly 300 is powered by a 287-cc single overhead cam, four-stroke engine, and features liquid cooling to provide precise temperature control and long engine life. It's also the only model in its class with a fully automatic, dual-range transmission.

Built for ranch chores or fun, the two-wheel-drive recreational ATV easily outperforms any similarly priced competing model, Yamaha says. Featuring a Hi range for light duty and trail riding, plus Low range for tougher chores and towing, the unit can pull more than 720 lbs. and carry more than 140 lbs. on its front and rear racks. It also features separate hydraulic front and rear disc brakes and 22-in. Maxxis® tires with a rugged lug pattern for optimum traction and durability.

The Grizzly 300 will be available in December 2011 and comes in Steel Blue and Hunter Green. For more information, visit www.yamaha-motor.com.
Feed-grade phosphate

Mosaic Company's Feed Ingredients Division introduces Nexfos™, a patented granulated feed-grade monodicalcium phosphate for livestock feed. Calling it the next generation in feed-grade phosphate, Mosaic says Nexfos allows for increased efficiency, enhanced bioavailability and a high sustainable concentrate of phosphate. Commercial trials show it enhanced throughput, reduced die wear and improved energy efficiency in the milling process, the company says.

For more information, visit www.mosaicco.com.
Vira Shield website update
Novartis Animal Health U.S., Inc. debuts a multi-media website exclusively for Vira Shield®. Providing information tailored specifically for beef producers and veterinarians, www.vira-shield.com includes disease information, vaccination guidelines and expert management tips to leverage preventive health programs, as well as a library of easily accessible research papers and technical bulletins. Visitors can also learn from video and audio clips from producers and practicing veterinarians who have faced different herd health challenges.

For more information, visit www.vira-shield.com.
Heavy-duty loaders
John Deere introduces a heavy-duty loader line that is a match-fit for a wide horsepower range of new and older model John Deere tractors. The H-Series Loaders replace previous loader models and feature cast-steel connecting points, improved visibility and easier installation and removal.

Added to the updated loaders are integrated parking stands and pin, which, combined with a single-point hydraulic connect system, allow for virtually no oil loss. The H-Series Loaders are compatible with many John Deere tractor models and offer non self-leveling or mechanical self-leveling options, depending on customer needs.

For more information, visit your local John Deere dealer or www.JohnDeere.com.
Subscribe to Our Newsletters
BEEF Magazine is the source for beef production, management and market news.
You May Also Like
---