BEEF Vet: Tips To Create Engaged Employees For Ranch Success
BEEF Vet: Tips To Create Engaged Employees For Ranch Success
Engaging on-farm employees can help get protocols implemented accurately and even help practice profitability.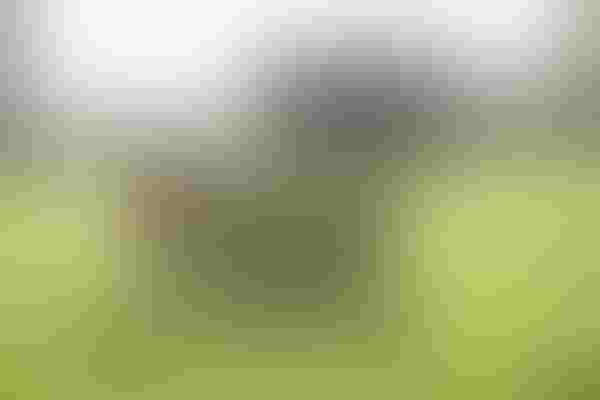 Diagnosing a sick animal is easy compared to detecting the cause of an operation's cultural failure. The symptoms can be increased employee turnover and animal health protocols that aren't executed properly. Whether losing calves or clients, both can reflect poorly on veterinarians and the ranch owners.
The solution is investing in human capital, and veterinarians can play an important role in helping owners identify cultural failures and fix them. There's no single-dose treatment for creating engaged employees—either on the farm or in a veterinarian's own practice.
Recognizing the need for improved engagement is the first step. Then, listening to employees can help guide specific changes within an operation. Plus, engaging a practice's staff can help a clinic grow and succeed along with its clients.
Investing in Human Capital
Veterinarians actually work with people most of the time, not livestock. The reliance on others to implement recommendations made Lawrence D. Firkins, DVM, M.S., MBA, realize he needed some additional skills beyond just science.
"I'm comfortable understanding cattle and pigs; it's the people aspect I needed to find a better approach towards," recalls Dr. Firkins, who is now a professor, Assistant Dean for Public Engagement and swine extension veterinarian at the University of Illinois College of Veterinary Medicine. "I'm a work-in-progress, at best, in developing human capital. None of that comes natural to me. As a veterinarian, my success or failure is largely dependent on other people. The veterinarian is completely dependent on others when it comes to making sure what is recommended actually takes place."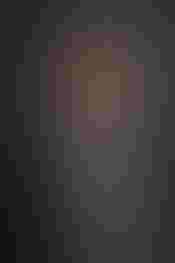 Lawrence D. Firkins, DVM, MS, MBA, University of Illinois College of Veterinary Medicine
that are "engaged" in an operation's success are ones that aren't simply there for a paycheck. To move beyond just earning an income, management should communicate the operation's overall goals clearly and make the staff feel as though each individual is working towards a larger goal.
Dr. Firkins found help developing such skills in the Executive Veterinary Program in Swine Health Management at the University of Illinois, a program which he now directs. In fact, helping others improve their management skills has become his life-long passion.
These "softer" skills can translate easily from cattle and hogs to general business. In every case, the first step is communicating the overall goal of the business beyond the day-to-day tasks. It creates a sense of purpose for all involved.
"As I travel around the country, the family farms that don't have turnover rates do a wonderful job of communicating the relevance of the employee's responsibility—what they contribute to the well-being of the organization," Dr. Firkins says. "They do a good job of communicating why they are in business, whether it's a commitment to sustainable agriculture, or responsibility to the land their great-grandparents farmed."
Veterinary consultants can provide an outside perspective for owners who aren't aware of how their employees view their job. However, all practitioners can set aside time to ask open ended questions while they're at the farm. This can help provide insight into the culture of an organization, recommends Larry L. Coleman, DVM, owner of Veterinary Care & Consultation in Broken Bow, NE.
Subscribe now to Cow-Calf Weekly to get the latest industry research and information in your inbox every Friday!
"The world loves a listener," Dr. Coleman says. "I've spent most of my life doing walk throughs, and I see that after a period of time of asking questions of the employee—how things are going, are things getting done—those turn into conversations where I'm privy to what's going on with the relationships in the operation."
It's been his experience in 33 years of practice in cattle and swine operations that the veterinarian can act as a go-between. Dr. Coleman notes those conversations can be awkward. He recommends overcoming the initial difficulty by keeping in mind the ultimate goal of animal health and welfare while maintaining the employee's confidentiality.
"Sometimes those conversations are received warmly, or I find out I didn't have the right impression," he says. "When we're talking about the care of animals—where we literally have seconds to look at each animal and assess its well-being—we need that employee emotionally caring for that animal. I don't think you have proper animal care unless you have proper engagement."
Research suggests only one in four employees are emotionally engaged on the job, which is of particular concern when that figure is applied to food animal production, Dr. Coleman says.
Creating Culture
After talking to both employees and management, Dr. Coleman says his next step is to determine if the operation has a healthy or unhealthy culture. Where relationships are simply not working, employee engagement must start with team building or more basic management training.
Additional training or reviewing procedures can help realign a farm with good employee-employer relationships and is important at all levels of on-farm management.
"I see employees that would like to do a good job, but are not given the training to be successful," Dr. Coleman says. "I'm of the opinion that if you'll care for the people, then they'll care for the animals."
Cultural improvements aren't just for large operations. He says training can help small operations work smarter, not just harder.
"World class farms have to be smart and healthy. Smart means they are doing the right protocols and things for their animals," Dr. Coleman says. "Healthy speaks for the relationships and functional teams. Let's not devote all our resources to being smart."
Working healthy and smart is critically important with 100 employees in the farrow-to-finish hog operation at Thomas Livestock in Broken Bow, NE. For more than seven years, Dr. Coleman has worked with Tim Friedel, the production manager, to help ensure employees are engaged with the operation's values and culture.
"I believe that to get the best productivity out of people, people have to enjoy what they are doing," Friedel says. "It's our job as supervisors to develop these people to first give them the opportunity to be successful and happy at work. If they are enjoying what they do, that will create a lot of pride. If you develop a loyalty to the supervisor, general manager and owner, you have a much greater chance of being successful."
His career is an example of having worked in swine confinement operations for 37 years and rising in the ranks. As he's grown as a manager, Dr. Coleman gave him advice and feedback. The outside perspective, combined with appreciation from supervisors, helped Friedel grow in his career.
"You can see very easily the people that take a lot of pride in what they do," Friedel says. "Those that don't, may overlook a problem or a sick animal. Whereas if you have people that take a lot of pride in what they do, they will not take a short cut because they understand that reflects on their success."
Focusing on engaged employees can allow managers and supervisors to relax the reins more, Friedel notes. For example, Thomas Livestock's night shift is unsupervised. However, the employees still feel accountable for the animals because of trust and loyalty.
Reducing turnover is another benefit that Clare Schilling, an owner at CD Bell in New Athens, IL, found in her operation.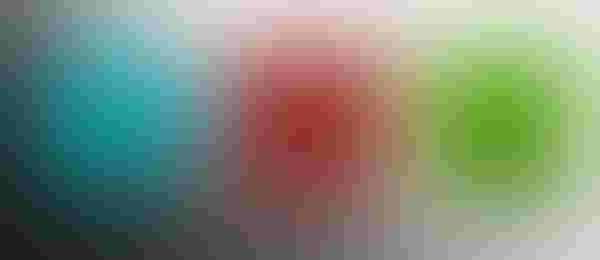 "I've seen a huge difference," says Schilling, who manages the livestock side of the hog and grain farm. "We had a pretty high turnover rate, which is typical for the livestock industry. Now, I've had maybe one or two new employees turn over. All of my employees have been with us two years plus. Realizing what employee engagement is, is what allows you to fix it. I just assumed everyone was there because they wanted to work, that's not always the case."
With 16 full-time employees on the hog operation alone, she focused on devoting time to employees that would be a good fit for the business and improving morale. Boosting attitudes is often as simple as having a pizza lunch, which Schilling does once a month.
"From a manager's standpoint, I know if I don't have the best attitude about the job, they aren't going to either," she says. "I try to be optimistic and be careful with how I provide constructive criticism. I try to make it a fun environment, make it somewhere they want to come.
Not all jobs on a livestock operation are fun, so Shilling tries to work alongside employees to set an example. Even if she can't make time to complete the entire task, it helps contribute to a team atmosphere. Ideas on improving morale also come from her veterinarian, who can offer up examples from other operations.
"They are more willing to go the extra step," she says. "After we're done processing, our equipment and tools are washed and disinfected properly; taking that extra minute to go through and do it from start to finish according to protocol. Also, the whole process of processing baby pigs is done more carefully. It is an extremely important procedure, and I feel the team does it a lot better if they are more engaged. Four years ago maybe that wouldn't have happened."
Taking Effect
Creating a positive workplace culture at each farm is not a responsibility that rests solely on a veterinarian's shoulders, Dr. Firkins notes. However, the overall relevance of each employee is necessary before they can feel a connection to their daily actions, whether those are monitoring animals for illness or administering antibiotics.
The overall effect of a focus on employee engagement can be tremendous, Dr. Firkins says. He has seen a reduction in employee turnover and increase in compliance, which can result in improved animal health and profitability.
Don't guess whether employees are engaged—make sure to ask them, notes Sarah Probst Miller, DVM, President and Creative Director for AgCreate Solutions, Inc.
In a research project as part of the University of Illinois Executive Veterinary Program, Dr. Probst Miller was one of four veterinarians who surveyed swine operations on employee levels of engagement. The survey found operations with good employee engagement had significantly improved production and produced more pigs per sow per year than other operations.
"Increasing engagement on-farm became a doorway through which I could be more impactful with other recommendations," she says. "I do believe in the ag industry we have great jobs that can be great careers, but we have to let people know where they are going and what their path is."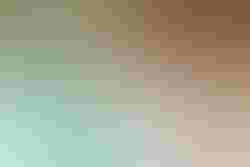 Sarah Probst Miller, DVM, AgCreate Solutions, Inc.
Dr. Probst Miller used the Gallup's Q12® employee engagement survey to assess farms and help figure out what they can do to improve engagement. One of the questions in the survey asks employees if they have everything they need to do their job.
"We sure hope everyone has what they need, but we don't know that for sure unless we ask," she says. "This was true with other areas important to employee engagement as well. Once we figured out which engagement element needed improvement, we were able to work on it to get better. It takes people to make pigs. Unless you can figure out how to impact the people, there's no vaccine or treatment that's going to impact the pigs. If you don't have engaged employees, you might be fighting a losing battle."
At the time of her survey and work in the Executive Veterinary Program, Dr. Probst Miller was working with independent Midwestern hog operations. She found clients receptive to exploring improvements in employee engagement in addition to the veterinary expertise she provided.
The results of increasing efforts in engagement can be measurable for any business, inside or outside of agriculture. In general, businesses that increase employee engagement can see a reduction in absenteeism, fewer work related accidents and more profitability.
Creating engagement is not simply related to larger salaries. Dr. Probst Miller notes the benefit to an employer of an increased salary is often equivalent to a specific and sincere expression of praise. Not just a routine "thank you" to a group, but a tailored message to an individual.
This expression demonstrates to the employee their good work was noticed, and all it costs is a little time and effort.
"People are similar in their desire to be fairly compensated," Dr. Firkins says. "It doesn't have to be a literal pat on the back, but did the boss notice if I've been asked to change my behavior and did so? All people may not get to the excellence level, but if they start making changes and I ignore that, those changes aren't going to last. Simple acknowledgement, a thank you, doesn't cost us a thing."
Acknowledgement is important to consider as employers hire more members of Generation Y, which is accustomed to continual interaction and feedback. Dr. Firkins notes there is a misconception this generation only wants praise, but that hasn't been his experience. Younger employees want to know how they can improve.
"I may have been raised that if you don't hear anything, assume you're doing fine," he says. "The current generation is used to more continuous feedback. With the younger generation, if we can focus on improving their knowledge base and make sure they have the tools, we can reduce the level of frustration. The newer generation responds well to mentoring."
Putting it Into (Your) Practice
Developing team building skills early can help set the stage for future growth, Dr. Coleman says.
"Owners and managers that see the big picture and focus on having good teams, over time their operations get bigger," Dr. Coleman says. "You can take a young person and grow because he's such a good operator. But, if he's unable to manage people, he or she will reach a ceiling, and the operation is maxed out."
The focus on investing in human capital can be turned inward as well. Dr. Coleman notes his own practice has grown to nine people. There, he sets the stage for a culture of hard work and continued development.
"I'd like to think that I set an example by working the hardest and treat them all with respect," Dr. Coleman says. "I try to only give them jobs they enjoy or are gifted for. I am focused on their personal development and improvement and try to encourage them with opportunities. In the ag world, if you're willing to grow personally, there's always room for advancement."
Demonstrating proficiency in the area of employee engagement is particularly important when asking clients to invest in the effort themselves, notes Dr. Probst Miller, who now owns her own business.
"It's always important to practice what you preach," she says. "Like any normal human being, I have to take a step back and self-assess. I really try to make sure I have people in the right spot. People want to use what they are good at every day. It's something you have to repeatedly make an effort to do."
Reading List
These practitioner approved reading materials can help jump start knowledge and skills in employee engagement.
You might also like:
Genomics Coming Of Age For Commercial Beef Herds
65 Photos That Celebrate Cowgirls & Cattlewomen
It's Not Voodoo! Veterinary Acupuncture Can Be A Helpful Tool For Beef Producers
BEEF Vet: How To Choose The Best Lender For Your Practice
Balancing Cattle Nutrition With Genetics Key To Ranch Success
Subscribe to Our Newsletters
BEEF Magazine is the source for beef production, management and market news.
You May Also Like
---