Bobcat introduces first electric compact track loader
Bobcat introduces first electric compact track loader
Electric power is moving into more types of equipment, the Bobcat T7X offers range of features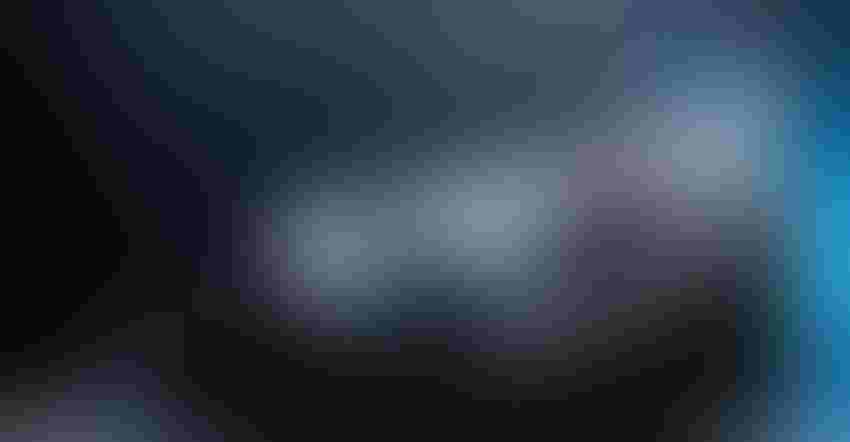 ZERO-EMISSION LOADER: The new Bobcat T7X is the first fully electric compact track loader. The first machines will be available through Sunbelt Rentals through a new agreement between both companies.
Courtesy of Bobcat
While revealing new technology is top of mind for many attending the 2022 CES in Las Vegas, there's growing interest in exploring ways to deploy these new tools. Along with that comes rising interest in electric vehicles, a move that Doosan Bobcat has embraced with the launch of the T7X, the first fully electric compact track loader.
Scott Park, CEO, Doosan Bobcat outlined the rising need for equipment to be quieter and more sustainable. He explains combining leading edge technology with the company's knowledge and history brings a new way for people to be more productive "whether on the farm, jobsite or in their own backyards," he says.
The company is developing products in three areas – electrification, autonomy, and connectivity, all of which is on display for the company in Las Vegas. But the new loader represents a significant change on the jobsite.
"For nearly 80 years construction equipment on jobsites has been the same ... with internal combustion engines, hydraulic drive systems and attachments," says Joel Honeyman, vice president, global innovation, North America. "These machines rely on reservoirs with gallons of diesel fuel and hydraulic fluid." That brings the challenges of particulates, emissions, noise and vibration, which is an increasing concern in neighborhoods and communities.
A world first for compact loaders
Honeyman rolled out the T7X all electric compact track loader which "is an innovation that will transform how work is done, with a zero emission future," Honeyman says. "This machine is fully battery powered and will outperform its diesel counterparts and be more productive with high performance torque while eliminating carbon emissions."
The machine features a 67 Kilowatt lithium ion system that can operate four continuous hours, "or a full day of normal contractor intermittent work," Honeyman says. The machine has battery and power management to extend service life and can back off power when loads change. He notes that unlike a diesel loader, an electric one only uses power when it's at work – no "idle time" required.
Talking with Farm Progress, Honeyman notes that taking the prototype to job sites brought skepticism wherever the machine went but after letting workers operate the new machine "we couldn't get them out of it," he says. "Once they see how quiet it is and how much power it has."
And that's the worry. Detractors of electrics look first at the amount of time the machine can work, but make no mistake, there's power there. High-torque instantly available provides a whole new operating experience Honeyman says. "You always have full torque, which can vary with a conventional machine at different operating speeds," he says.
Environmental story
Quiet operation, plenty of on-demand power, and less vibration are key features for the new machine, but there are more.
First, this machine as 50% fewer parts than a conventional compact track loader without the need for refueling or maintenance – including lubrication and hydraulic maintenance. The power comes from electric actuators developed by third party Moog, a company new to construction equipment that builds electric control systems for a range of industries including NASA and the commercial airplane industry.
As John Scannell, Moog chairman and CEO, notes "In the industries we serve when performance matters these have to work the first time and every time," he notes. "We provide the brains and the actuators -or muscles – for the machine.
Second, the machine uses far less fluid than a conventional machine. "There is one quart of eco friendly cooling fluid in the T7X," Honeyman says. "That compares to 57 gallons of diesel and hydraulic fluid in a comparably sized conventional machine."
Finally it's quiet, operating with one-tenth the noise of a conventional machine, which is becoming an issue for some urban construction sites. And a quieter machine is easier on the operator.
"We showed this machine to competitive owners," Honeyman notes. The machine at those demonstrations was behind a divider, but when it rolled into view, those competitive owners were surprised at the electric machine. "Many told us we were on to something with this."
You can learn more about the machine online.
Subscribe to Our Newsletters
BEEF Magazine is the source for beef production, management and market news.
You May Also Like
---