BQA message headed to millennial moms
BQA message headed to millennial moms
NCBA, a contractor of the Beef Checkoff, has launched a new campaign highlighting the benefits of the Beef Quality Assurance Program.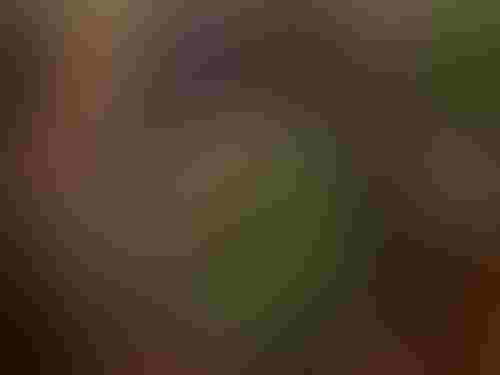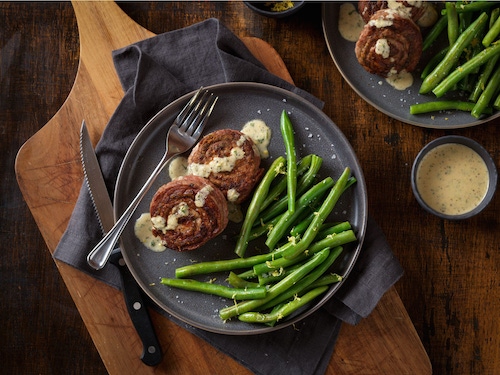 Safe, high-quality delicious beef starts on the ranch, and it's really all in the details — the genetics, nutrition and health of the animal ultimately dictate if consumers will have a positive beef eating experience.
Every step of the way involves a person who makes the right choice. Where do I administer a shot? How should I handle and work this animal as I move them from pasture to pasture or get them into the chute? When is the appropriate time to give vaccines? What are the best practices to follow to prevent and treat illnesses? What is the best way to keep records, so I can track things like birth, weights, gains, vaccinations, treatments, calving rates, chute score, etc.?
These questions can all be answers through training offered by the Beef Checkoff-funded Beef Quality Assurance (BQA) program.
Did you know that 85% of all U.S. beef sold in grocery stores comes from BQA-certified producers?
This is definitely something our consumer needs to know, but how on Earth can we get this positive story to our urban audience?
The National Cattlemen's Beef Association (NCBA) recently launched a campaign which highlights the BQA program and how cattlemen and women follow certain protocols to ensure both healthy cattle and tasty beef.
According to an NCBA press release, The new campaign, designed to meet the consumer's desire to learn more about how beef is produced, kicked off in October with a series of videos from Beef. It's What's for Dinner. that bring the BQA program to life by highlighting how cattle farmers and ranchers across the country raise cattle under BQA guidelines.
"The videos and corresponding audio clips will be used to advertise on platforms including YouTube, Hulu, Pandora and Spotify and will also be made available on a new BQA section of BeefItsWhatsForDinner.com. Consumers will also learn more about BQA through interactive 'BQ&A' Instagram stories that address common questions about how cattle are raised. The video, website and social activations provide consumers with an overview of the BQA program and the ongoing commitment of cattle farmers and ranchers to care for their animals and provide the safest and highest quality beef possible."
Beyond social media and digital marketing, consumers will also have the opportunity to read about the BQA Program through media outlets, including Bloomberg, Reuters, USA Today and others.
"The campaign expands the reach of a traditionally producer-facing program," says Josh White, executive director of producer education at NCBA, a contractor to the Beef Checkoff. "Beef farmers and ranchers are committed to not only caring for their animals and the environment in which they do that, they are dedicated to delivering the safest and highest quality beef possible," he says. "At the same time, research shows that consumers want to know more about how and where their food is raised. This new effort shares information about the program with consumers in a way that benefits both producers and those who enjoy their beef."
In animal agriculture, we have an amazing story to tell, but our consumers don't know it. I think the BQA program is one of those things that consumers would want to hear about because it shows them the level of commitment producers have towards following best animal handling practices and being good stewards of our livestock.
In addition to great recipes and information about beef nutrition, sustainability and so much more, the Beef. It's What's For Dinner. website will now feature details of the BQA program, which was designed to specifically reach older millennial parents (like myself).
As a mother of three, I feel good about serving my kids beef, and I want other parents to feel the same way when they make their families beef tacos, beef pizza, pot roast, etc.
"The Beef. It's What's for Dinner. brand provides a tremendous foundation for this effort," says Alisa Harrison, NCBA senior vice president for global marketing. "For more than a quarter century, consumers have come to know and respect Beef. It's What's For Dinner. and this is the next step in helping consumers understand how beef is produced."
According to NCBA, "Participation in BQA by farmers and ranchers continues to grow as certifications, including dairy and youth facing programs, recently surpassed the 350,000 mark. Throughout the country producers are becoming BQA-certified through in-person and online training. Certified farmers and ranchers must be re-certified every three years.
"Online BQA training provides 24/7 access to the program through a series of videos and animations in the areas of cow-calf, stocker/backgrounder and feedyard. In-person training is available through sessions conducted by hundreds of in-state BQA coordinators throughout the country. The certifications are also available in Spanish.
"Bottom line, BQA encourages proper animal care, and consumers should feel good knowing there's a national program in place that sets consistent animal welfare and care standards across the beef industry."
To learn more about the BQA program, click here.
To view the new campaign, click here.
The opinions of Amanda Radke are not necessarily those of beefmagazine.com or Farm Progress.
Subscribe to Our Newsletters
BEEF Magazine is the source for beef production, management and market news.
You May Also Like
---