Busted corral? It might cost you more than you think
Busted corral? It might cost you more than you think
Using old, out-of-date facilities may cost more than you think.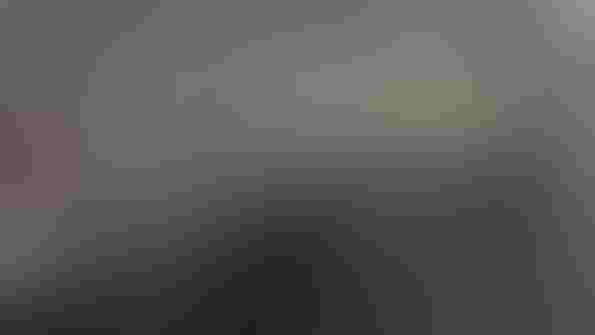 Pondering that busted corral and the cost to fix or repair it seems straightforward enough. Especially when margins are thin, fix what's needed and put up with what you have.
When considering the full cost of ownership, though, such a decision can be the most expensive one, according to Lee Creech, of M.C. Quantock at Lloydminster, Alberta — a major seedstock provider in Canada. He's also a second-year graduate student at the King Ranch Institute for Ranch Management (KRIRM) at Kingsville, Texas.
Creech offered a worksheet for comparing the economics of corral options at this fall's KRIRM Holt Cat Symposium on Excellence in Ranch Management. He offered a hypothetical example of an operation using the same pole corral for branding and weaning since about the time Moses was a baby.
This hypothetical rancher keeps repairing it, keeps needing five extra hands six days each year in order to gather and work the cattle, keeps absorbing the odd injury to cattle and humans. Creech compared the total cost of ownership over the next 20 years of using the old corral with building a new facility with wood or portable panels.
The decision is laughable when considering only the up-front costs (Figure 1). Standing pat and paying nothing or shelling out more than $20,000 for materials and labor seems a no-brainer. Then, you pencil through Creech's considerations. Understand, the numbers in the example don't matter — everyone's will be different — but the process of consideration does. Likewise, rational assumptions must be used where future values are unknowable.
Doing nothing costs, too
Besides materials and labor to build new corrals, there's maintenance. "We have to consider money spent today versus money that will need to be spent in the future," Creech says. "Realistically, we don't need as much money today for maintenance as we'll need in the future."
In his example, he figured replacing 20% of the portable panels over 20 years; 50% of the cost of new construction for new wood corrals; and 90% of the cost of new wood construction to maintain the existing corrals.
Next, Creech calculates the labor cost of what needs to be done with the corrals. His example requires 15 man-days in the summer to gather and brand calves, and then 15 more in the fall to gather and wean. So, 30 man-days at $100 per day.
"If the new corral means I can get by with four men instead of five, there are a lot of savings over 20 years," Creech explains: around $10,000 in his example.
Finally, Creech says tax for the permanent structure (a fixed asset) must be considered. He adds an advantage to portable panels is that they are not a fixed structure.
Savings may be difficult to quantify
On the other side of the ledger, Creech considers dollars that could be saved from a new corral versus current expenditures. There are injuries to those using the corral. There are injuries to cattle, as well as shrink, depending on how a new facility will improve cattle handling.
In addition to reducing the need for labor as described above in Creech's example, a new corral also increases time efficiency. Instead of needing extra help for six days, he figures he could shave a day from branding and from weaning. That's worth about $13,000 to him over two decades.
After also considering tax depreciation and salvage value in the case of portable panels, the total cost of ownership is excessive for keeping and maintaining the old corral.
"This example is not an endorsement for portable panels or for building new corrals," Creech says. "It's an endorsement for looking at more than just how much money I have to pay to build new corrals."
Subscribe to Our Newsletters
BEEF Magazine is the source for beef production, management and market news.
You May Also Like
---