California beef packing plant sees new life
California beef packing plant sees new life
The idled beef packing plant in Brawley, Calif. has new owners and a new lease on life. And Imperial Valley cattle feeders couldn't be happier.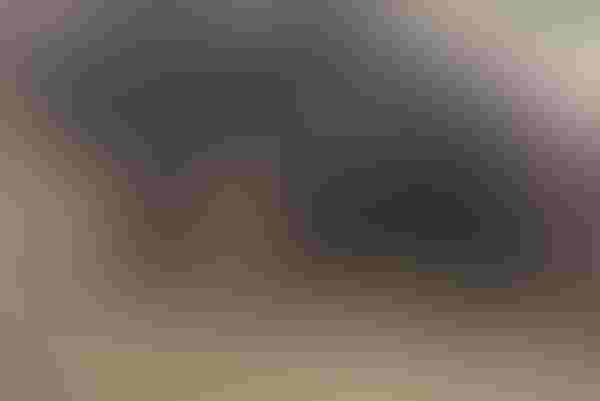 Obtaining industrial water and environmental permits in California can be as difficult as dodging freeway traffic at rush hour. A major meat packing plant can face even more regulatory logjams. But with the determination of an innovative beef company, One World Beef (OWB), the idled Brawley, Calif. packing plant could be processing cattle later this year.
On June 8, the Brawley City Council voted 5-0 in favor of OWB's supply agreement to reopen the plant, closed since 2014. The agreement states that the city will provide OWB with potable water that meets all standards of the Federal Safe Drinking Act and California Safe Drinking Water Act.
OWB announced plans to buy the plant from major packer National Beef in April 2015. National had purchased the slaughter facility in 2006 from a group of California Imperial Valley feeding companies. That group pooled their resources to build the plant in 2001 to help guarantee the presence of a major regional packer.
When the supply of feeder cattle decreased nationwide, National closed the plant in June 2014. About 1,300 local jobs were impacted and feedyards lost their just-down-the-road packer. Pessimism was the norm across the beef industry.
However, OWB's move to reopen the plant has restored hope to local feeders. Eric Brandt, the company's CEO, says the company is optimistic about this opportunity to resume local beef slaughter and processing operations.  

70+ photos showcasing all types of cattle nutrition
Readers share their favorite photos of cattle grazing or steers bellied up to the feedbunk. See reader favorite nutrition photos here.
OWB, a sales and marketing platform, was formed by Brandt in 2013 to help provide more transparency to producers marketing beef and meat products globally. Brandt says OWB saw an opportunity to expand its operation and bring the local packer back online for regional feeders and to process cattle on a toll basis for niche producers like Brandt Beef.
Brandt Beef is a premium beef program marketed through OWB. It has long been a staple in Imperial Valley agriculture. Brandt Beef's "The True Natural" branded program will be a primary processing customer of the new OWB venture.
One World Beef is a relatively new market player. It is headquartered in Buena Park, Calif., just a few miles south of Disneyland, putting the company in the middle of the huge Los Angeles-Orange County food service and retail markets. Its premium cuts of natural beef also find their way onto fine dining menus from Boston to Hong Kong.
Its bold venture to take over the former National plant began with reams of local, state and federal regulations to meet. A big hurdle was an initial wastewater permit, finally issued by the Regional Water Quality Board this past March. Brandt says the enhanced water/wastewater agreement this month enables OWB to satisfy lender requirements.
"We are very excited to see the escrow close fast approaching so we can finally start to put the necessary refurbishments and deferred maintenance back into the facility," Brandt says. "It's a great beef processing facility with good 'bones,' and we look forward to bringing it back to life. Although it has taken over a year with extreme persistence just to get to this point, this is just the starting line."
Along with processing Brandt Beef cattle, the plant will also serve as a local market for the area's feedyards. Bill Brandenberg, long-time Imperial Valley feedyard operator, says reopening the plant would benefit all.
"Obviously, if we get the plant reopened it would be a big boost for the Imperial Valley," says Brandenberg, who has leased his Meloland Cattle Co. feedyard to El Toro Land & Cattle Co. "With mostly long-fed Holsteins in area yards, we will be in the red much of the year. We need a place to go with cattle. It would be nothing but positive if they (OWB) were able to be the plant opened."
Brandt says obtaining final permits has been a challenge. "It will still take us several months to get the plant refurbished and to begin processing cattle on a limited basis," he says. "We're prepared for the challenge and have assembled a great team. 
We are grateful for the opportunity that we've been given and confident it will create some competitive advantages for the Southwest cattle industry."
You might also like:
When is the best time to wean? It might be younger than you think
Late-gestation trace mineral supplementation shows promise
Are you cutting hay? 10 new mower conditioners in 2016
3 key production areas that contribute to ranch-level sustainability
6 tips for proper electric fence grounding
Subscribe to Our Newsletters
BEEF Magazine is the source for beef production, management and market news.
You May Also Like
---