Calmer agronomic research farm releases 2015 data
Calmer agronomic research farm releases 2015 data
The largest independent, farmer-funded research center in America, with 30-plus years of data—what can you learn from Marion Calmer?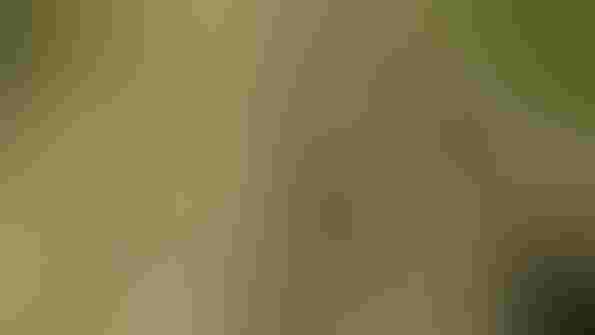 <p>Calmer Corn Heads&nbsp;and BT Chopper stalk rolls break stalks into confetti-like residue that can be bailed directly after harvest without the need for additional field passes to size stalks.&nbsp;</p>
Largest independent, farmer-funded research center focuses on ways to increase profits and earn a positive return on your investment
Marion Calmer, a farmer-turned-inventor, has been working fields for more than 50 years and leading the largest independently funded, farmer-run ag research center in the U.S. for more than 30 years.
Calmer now owns over a dozen patents, was named as one of agriculture's 25 most influential people and developed corn head technology that has earned five No-Till Product of the Year awards.
Through his farming operation, his on-farm research and his class-leading after-market Calmer Corn Heads and BT Chopper stalk rolls, Calmer delivers reliable and practical solutions for some of farming's most complex problems. A key focus of his work is to provide reliable, farmer-proven answers that provide farmers with a positive return on their investment.
Better residue management is key, and that's added benefit for beef producers. With Calmer BT Choppers, residue can be bailed shortly after harvest without the need for extra field passes to size the stalks, saving you both time and money. These chopped stalks make for comfortable bedding and offer a greater feed value for cattle grazing on corn stubble.
"I've spent thousands of hours doing on-farm research, and what I've learned has helped me change the way I farm and be more profitable," Calmer says. "I hope that the lessons I've learned on my farm will help inspire every farmer to consider ways they can continue to improve their yields and farming profits."
Some key aspects of Calmer's research include tillage practices, fertilizer rates, row spacing and plant populations and residue management.
So what do 30 years of research tell the Calmer crew? Here are a few of the questions answered by his latest data:
What's more profitable, 30-inch or 15-inch corn row spacing?

What are the most profitable planting populations for corn and soybeans?

How much variation in profit do different varieties provide?

How does row spacing and planting population affect the profitability of soybeans?

What fertilizers pay off?
"Just one year of on-farm research is enough to get you thinking about your farming operation," says Calmer.
"I strongly encourage you to do your own on-farm research to better understand ways to maximize your farm's profit potential. Remember—you can't improve what you don't measure."
Click here for the full report: www.calmercornheads.com
Subscribe to Our Newsletters
BEEF Magazine is the source for beef production, management and market news.
You May Also Like
---