Can ransomware affect your farm office computer? Yes
Can ransomware affect your farm office computer? Yes
Here's how to protect yourself.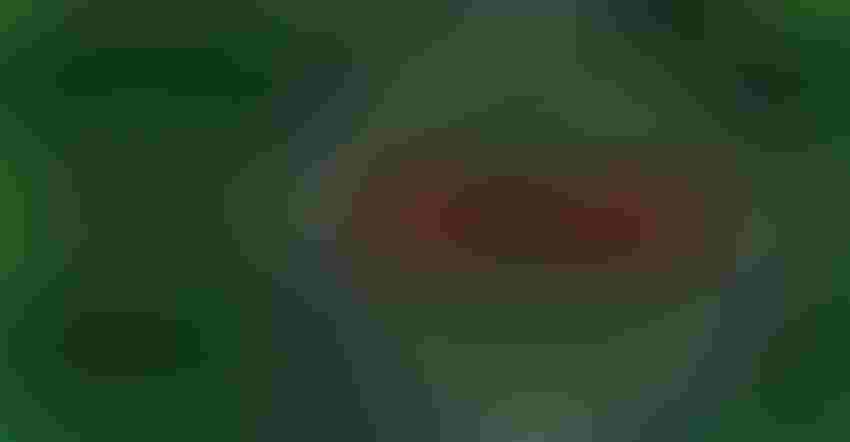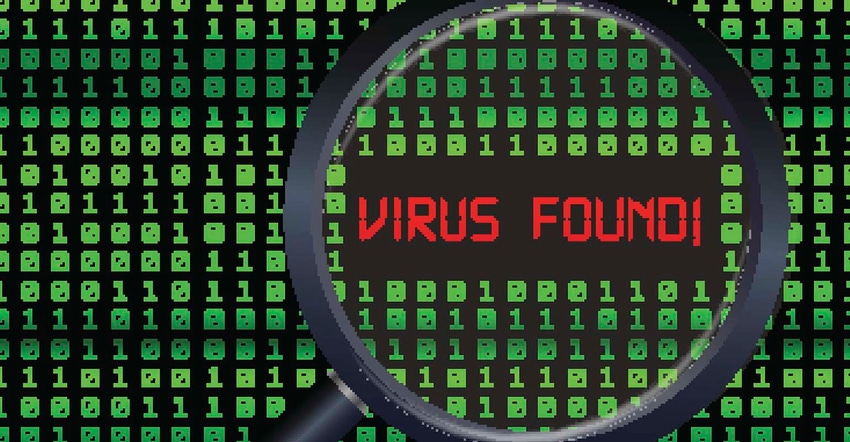 In May, we not only saw a lot of rain, but we also witnessed one of the largest cyberattacks in the history of the Internet – even greater than the DDoS attack in late 2016. You may have heard about it, a ransomware called WannaCry infected more than 200,000 computers in over 150 countries. The ransomware spread through computer systems because of a vulnerability in Windows operating systems – many of them out of date and unpatched.
Without a doubt, every minute of the day an unsuspecting computer user is clicking a link from an email they believe to be legitimate only to activate the originators malicious intent. In some cases, these phishing emails can result in giving someone access to your login information; in others, you have initiated a program that can do worse.
Ransomware is a software that holds your computer or files on your computer hostage and demands a ransom. In the case of WannaCry, the malware fully locked victims out of their computers and they received a demand to pay $300 in Bitcoin (a digital currency) to restore their files. The threat impacted companies, governments, hospitals, schools and even regular people. If you are lucky, you were not! Here's how you can protect yourself:
1) Be cautious
If you receive an email or even a text message with a link or attachment from someone you do not know, or the email appear suspicious in some way, do not open it. Even in instances when a message seems to be from someone you know, there may be compromised links. Hovering over a link without clicking can show you where it goes. Malicious URLs will often include a variation or different spelling for a website.
2) Stay up-to-date
Always the latest operating system and make sure you run Windows updates. Although malware infections are less likely to impact Apple computers, it is still important to keep their operating systems updated as well.
3) Use email antivirus
Make sure your email service or software includes antivirus scanning. Services like Gmail have anti-virus scanning, but if you use Outlook, consider Office 365 Advanced Threat Protection which can block malware.
4) Ask for help
It's okay to ask a friend or colleague to look at something if you are unsure of its legitimacy. In some cases, you may feel warranted to reach out to a business to let them know. For example, I have received emails appearing to be from my bank that I identified as phishing emails. I contacted my bank directly who confirmed it was not legitimate, and they were able to share with other members that a malicious email was circulating.
5) Use anti-virus software
Whether you choose a free antivirus like Windows Defender which is a part of Windows 10, or a paid service like Avast, McAfee or Norton, use your antivirus protection software. Update the definitions and scan your computer regularly.
6) Backup your files
The last significant protection tip is to use cloud storage or to backup your files on a regular basis should this type of event occur. That way, you will not have to give in to a ransomware request should your system be compromised.
Have you ever been affected by ransomware or phishing? Share your experience with me and others on Twitter @nerdsquawk or via email at [email protected].
The opinions of the author are not necessarily those of Farm Futures or Penton Agriculture.
Subscribe to Our Newsletters
BEEF Magazine is the source for beef production, management and market news.
You May Also Like
---