Can we measure cow efficiency? Not as a single trait
Can we measure cow efficiency? Not as a single trait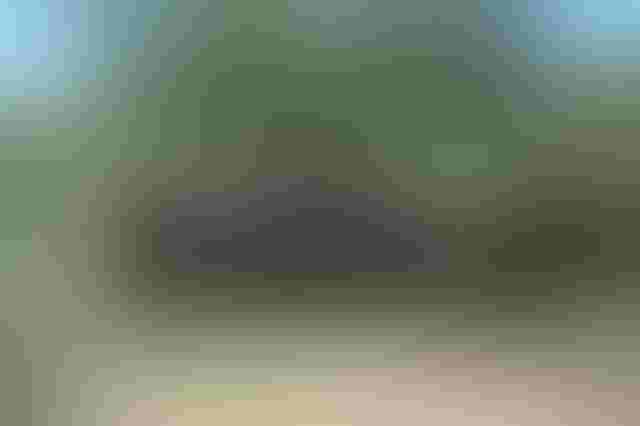 <p>Angus cows in the shade</p>
Few question the notion that cow efficiency should be economically valuable. The problem is defining such a shadowy notion, let alone figuring out objective measures and collecting data that lead to an accurate conclusion.
That's as true at ranch level as it is when it comes to genetic evaluation.
"Don't believe for a minute that we will evaluate a trait called cow efficiency. It's not a trait. It's an index of components," says Mike MacNeil, with Delta G genetics consulting.
At the recent Beef Improvement Federation (BIF) Symposium he presented "Background for Guidelines to Facilitate Enhanced Genetic Potentials for Cow Efficiency" on behalf of BIF's cow lifetime productivity taskforce.
Genetic evaluation in some breeds gets at evaluating potential efficiency components like stayability and heifer pregnancy. But MacNeil explains such things as incomplete reporting and inappropriate contemporary grouping hamstring these measures.
MacNeil is recognized internationally as an expert in cattle breeding and genetics research. He spent more than 30 years at the USDA Agricultural Research Service Fort Keogh Livestock and Range Research laboratory at Miles City, Mont. He founded Delta G in 2011 with the mission of progress through application of statistics, quantitative genetics and systems analysis.
"Efficiency is about the balance between inputs and outputs. It's not about outputs, holding inputs constant. It's not about inputs, holding outputs constant. It's not about some sort of residual," MacNeil says. "The current suite of traits (evaluated in breed genetic evaluation) does not fully serve our needs to evaluate efficiency."
So far, MacNeil points out experimental evaluation of cow efficiency focused on indexes of weaning weight of the calf divided by energy consumption of the dam, calf weaning weight divided by the dam's body weight, or via calf weaning weight divided by Large Stock Unit.
"In all of these cases, the denominator is considered as a proxy for energy consumption by the cow," MacNeil says. "Use of these indexes as a selection criterion to improve efficiency seems debatable; certainly they fail to account for differences in reproduction and the latter indexes may not explain much variation in energy consumed. Furthermore, selection for ratio traits places inconsistent emphasis on the component traits, resulting in variable responses to selection."
MacNeil shared a quantitative definition of efficiency designed by Gordon Dickerson, who was internationally recognized for his work in quantitative animal breeding and genetics. Suffice it to say, essential components such as annualized replacement cost and annual maintenance cost for cows and their progeny are not routinely collected for genetic evaluation.
In fact, MacNeil explains much effort has been expended by animal breeders to exclude maintenance cost information, although according to research by Dickerson, there's lots more genetic variation in feed required for maintenance than in feed required for performance.
Complete, accurate data is essential
"Efficiency cannot be quantified, and therefore useful in genetic selection, without recording the economically relevant inputs and outputs," MacNeil explains. "Successful evaluation of efficiency is contingent upon evaluation of the components' traits. The biggest impediment to a reasonable evaluation of cow efficiency is the lack of data to evaluate the components. The challenge for breed associations is to design a genetic evaluation system where we capture the information we need without being wasteful of the resources of producers reporting the data."
MacNeil believes this data rests upon two distinct pillars: whole-herd reporting and complete reporting.
"It's not OK to report a few data points, we need them all," MacNeil says. "Accurate reporting matters. Proper contemporary grouping matters."
Armed with such data, MacNeil believes the results can be combined, using one selection index technology or another to predict the genetic value for efficiency.
Editor's Note—MacNeil invites interested producers to participate in the task force by reviewing the proceedings and offering comments. Any he receives by August 15 will be considered in making revisions. Email him at [email protected]
You might also like:
How to prevent & treat pinkeye in cattle
Feedyard losses: How bad is it?
What's the best time to castrate calves? Vets agree the earlier the better
How is a herd bull like a baseball player?
70 photos honor the hardworking cowboys on the ranch
Subscribe to Our Newsletters
BEEF Magazine is the source for beef production, management and market news.
You May Also Like
---