Case IH adds to Farmall tractor lineup
Case IH adds to Farmall tractor lineup
Long days spent caring for your livestock will pass more quickly in the comfortable cab of newly released Case IH Farmall utility A — models 55A, 65A and 75A.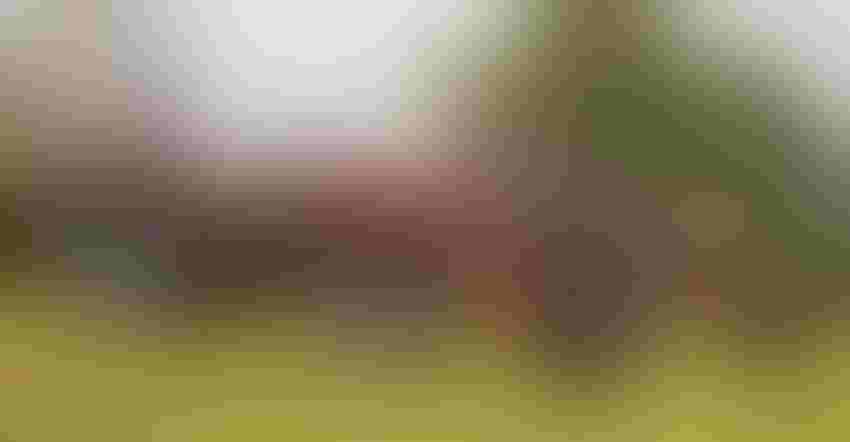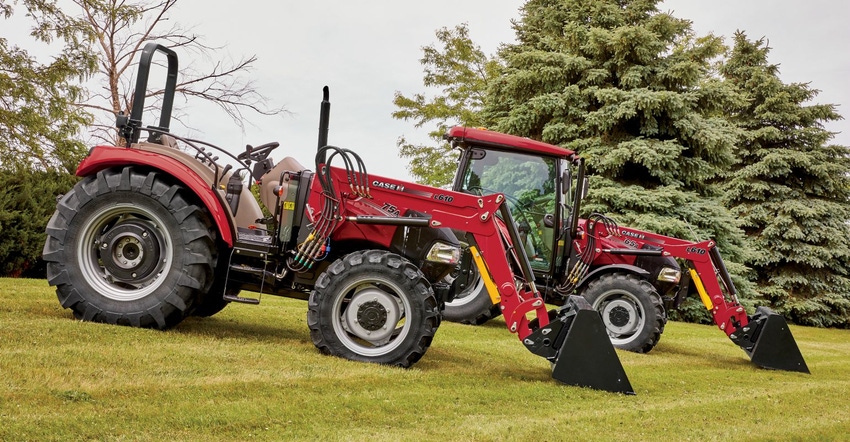 148563
The release of Case IH Farmall® utility A series — models 55A, 65A and 75A — provides the performance beef producers need without breaking the budget. These new models help fill out the Case IH entry-level Farmall lineup with cab and non-cab options, delivering the strength and productivity needed for any job in any weather.
"Case IH is building on the Farmall legacy with a lineup that meets demands for chores around the farm, whether you are cleaning out corrals, moving hay bales or maintaining pastures," said Denny Stroo, Case IH Farmall Tractor Marketing Manager. "Farmall utility tractors are dependable workhorses suitable for a multitude of uses, proven by the fact that more than 2 million Farmall tractors have been sold around the world."
Smart and rugged utility tractors
Engineered with evenly distributed weight in all the right places — from heavy-duty powertrain components to the axle and transmission design to engine displacement.
The electronically controlled 2.9-L engines feature 3 cylinders and a tunnel block design that ensures ruggedness and easy maintenance. With Case IH FPT engines, Farmall utility A series tractors feature a simple, straightforward 8F x 8R easy-to-operate mechanical transmission. Also available is an optional 12F x 12R power shuttle, delivering simplicity and efficiency to loader work.
Comfort and versatility unite
With the expanded lineup of Farmall utility 55A, 65A and 75A tractors, ranchers can now choose between cab and non-cab models. The enhanced cab comfort means long days pass more quickly and are often more productive. Plus, beef producers can enjoy a spacious, climate-controlled cab with a mechanical contoured seat and tilt steering wheel that adjusts to create a personalized fit for each operator. An optional air ride feature elevates riding comfort.
Operation of the Farmall utility A tractors is further upgraded with new wrap-around lighting and movable dynamic fenders, improving turning radius for greater tractor maneuverability. Plus, telescopic stabilizers and optional flex-end lower links keep implements steady and provide ease of implement installation.
A family of Farmall tractor options
The release of the new Farmall utility A tractors builds on the full lineup of Case IH tractors. Whether rolling up round bales, keeping the yard manicured or powering a grain auger, Case IH Farmall tractors — ranging from 35 engine horsepower to 140 engine horsepower* — give you a hardworking, reliable option that's right for your operation.
At caseih.com/rightredtractor, you can use the Right Red Tractor tool to help you find the best tractor for your unique operation in five simple steps. First, determine the type of work you plan to do. Choosing between tractors for fieldwork like cutting and baling hay, chores like cleaning and feeding livestock and specialized pasture jobs helps you distinguish between a versatile or specialty piece of equipment.
Then simply pick a horsepower range; decide if you need a cab; estimate how often, how long and how hard you plan to work your Case IH tractor; and determine if you'll be using a front-end loader. The Right Red Tractor tool will recommend three options from our Farmall, Maxxum® and Puma® series that are best suited to your needs.
For more information, visit your local Case IH dealer or www.caseih.com
*At the rated engine speed of 2300 ERPM
Subscribe to Our Newsletters
BEEF Magazine is the source for beef production, management and market news.
You May Also Like
---