Cattle feeders are enduring record losses
Cattle feeders are enduring record losses
This year is the worst ever in terms of cattle feeder profitability, according to the Livestock Marketing Information Center.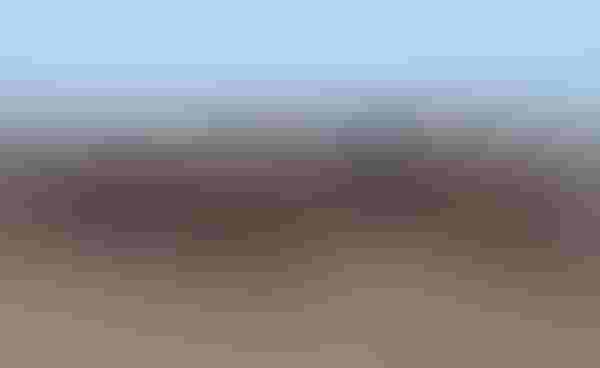 "Cattle marketed in November 2014 were the last to exhibit positive cattle feeding margins," say analysts with USDA's Economic Research Service (ERS), in the November Livestock, Dairy and Poultry Outlook. "October 2015 margins were negative by over $500 per head and could easily continue in the red until at least January 2016 (basis High Plains Cattle Feeding Simulator). These negative margins will likely exert even more downward pressure on feeder cattle prices, as well as on cow prices, and could temper enthusiasm for what has appeared to be a rapid buildup in U.S. cow inventories."
In fact, analysts with the Livestock Marketing Information Center say in the latest Livestock Monitor that this year will go down as the worst ever in terms of cattle feeder profitability.
Keep in mind, estimated losses are on a cash-to-cash basis and exclude risk management.
"In terms of breakeven sales prices, the first four months of 2015 required sales prices in the $180' per cwt (fed cattle) to cover all estimated costs of production," LMIC analysts explain. "From May through December, the breakeven was in the $160s to the low $170s. That picture will change for cattle sold as early as January 2016. At recent prices for a 700-800 pound steer, the breakeven sale price is projected to be about $140.00 per cwt. That will be the lowest level since the closeouts (when fed cattle were sold) in June 2014."

Breathtaking photos of winter on the ranch
The first snow hit parts of the Midwest this week. Mentally prepare for the winter wonderland with these stunning photos. See photos here.
Lower breakevens are coming mostly from lower calf and feeder cattle prices. 
"Over the last few months, market prices have been adjusting—fed cattle prices have declined dramatically month-on-month and year-over-year—but feeder steer prices (basis 700-800 pounds) have adjusted even more…" LMIC analysts explain. "In the Southern Plains, 700-800 pound steer prices have dropped by over $32 per cwt or by 16%. Over that same timeframe, Kansas slaughter steer prices have declined a much more modest $10 per cwt or about 9%. The price difference between those two cattle weights has gone from being dramatically above a year ago, to down $21.44 per cwt year-over-year last week. Year-over-year declines in premiums for feeder cattle relative to feds are forecast to persist until well into 2016."
You might also like:
What's the secret of a profitable cow? Burke Teichert shares
Seven keys to ranch profitability
70 photos of hardworking beef producers
Subscribe to Our Newsletters
BEEF Magazine is the source for beef production, management and market news.
You May Also Like
---