Cattle Industry Improves Overall Sustainability By 5%
Cattle Industry Improves Overall Sustainability By 5%
The beef industry has conducted the most exhaustive lifecycle analysis ever done on a biological system. Now the results are certified.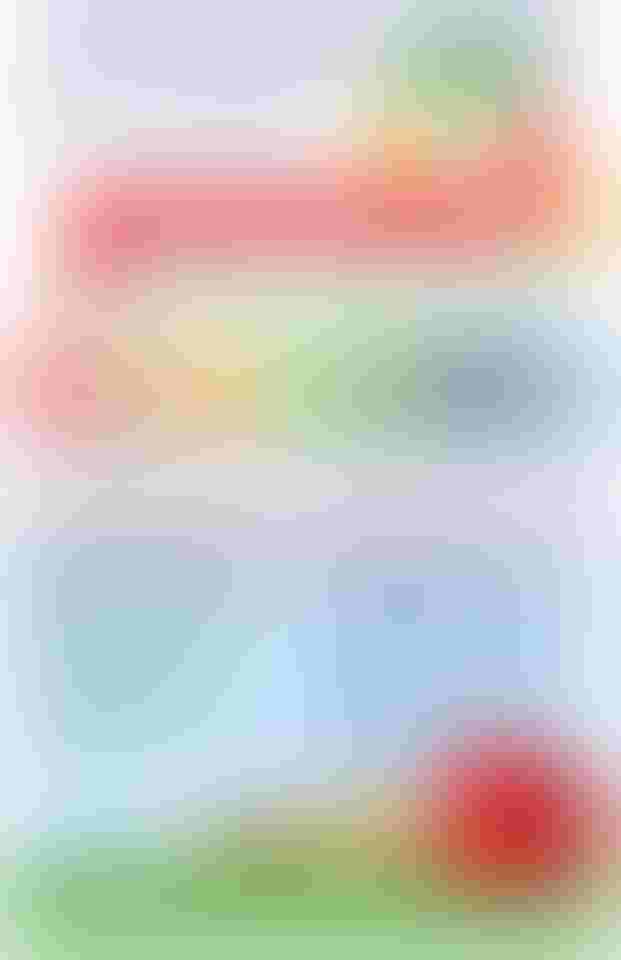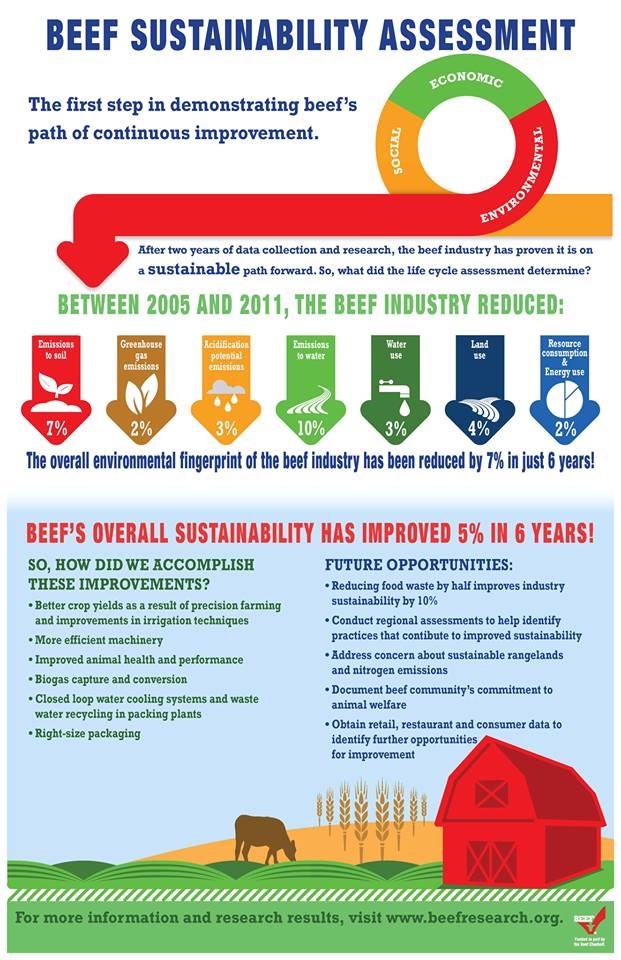 When the National Cattlemen's Beef Association (NCBA) released the preliminary results of its checkoff-funded sustainability lifecycle assessment at the 2013 Cattle Industry Convention last February, it declared the effort was the largest and most comprehensive sustainability lifecycle assessment ever conducted along the food chain. Now they know for sure.
Just days prior to the industry's national summer meeting earlier this month, the National Standards Foundation, the largest accredited, third-party body that certifies products to verify they align with national conformity standards used to measure a product's sustainability, certified the research results.
And that, as they say, is huge.
"Before the completion of this project, beef was not well positioned to answer questions (about its sustainability) with science-based answers," says Tom McDonald of JBS-Five Rivers Cattle Feeding, a member of the advisory committee that oversaw the research. "With completion and certification of this work, beef producers are well positioned to begin leading the conversation with our stakeholders and consumers. This project positions beef and the beef community as a world leader in conversations about how we're going to meet the growing demand for food for a growing population."
That's important, because just about everyone has a different definition of sustainability. With these results in hand, cattlemen can help settle that argument. "When we talk about sustainability, I think the most common definition is utilizing fewer resources to produce more," says Kim Stackhouse-Lawson, NCBA director of sustainability. That concept, she says, is ingrained in the beef industry's culture.
Interesting in more beef industry news? Subscribe now to BEEF Daily!
However, NCBA's beef sustainability advisory committee took the definition one step farther and defines sustainability as balancing environmental responsibility, social diligence and economic opportunity. Beyond that, Stackhouse-Lawson says, the beef industry should strive for continuous improvement in its overall sustainability.
The project used data generated by the Meat Animal Research Center at Clay Center, NE, as well as data provided by stakeholders all along the beef value chain, including packers, processors, retailers and foodservice. The research determined that, among other things:
Beef's overall sustainability improved 5% from 2005 to 2011.
 

Greenhouse gas emissions declined 2% in those six years.
 

Water use was reduced by 3%.
 

Resource consumption and energy use declined by 2%.
Graphic by the Beef Checkoff.
Where to from here?
While the data in the initial project is important, it will serve primarily as a benchmark. The next step is to regionalize the data to help cattlemen in all parts of the country improve their sustainability. Currently, additional data is being collected in Kansas, Oklahoma and Texas. Eventually, the project will include data from at least 10 operations in every state, Stackhouse-Lawson says.
McDonald agrees, adding that sustainability is not a destination, but a journey. "The beef industry sustainability assessment is not an attempt to force production practices; nor is it an attempt to force a one-size fits-all production approach," McDonald says. "We don't think there would be anything less sustainable than a one-size-fits-all approach. What we do commit to is that beef will work to continuously improve, and that we will work to produce more sustainable beef over time."
To read the research results, go to www.beefresearch.org.
More articles you may enjoy:
Chipotle Changes Its Tune - Conventional Beef Back On The Menu
Burke Teichert Answers Your Grazing Questions
How To Treat Lump Jaw Disease In Cattle
It's Fair Time! Readers Share Their Favorite Memories
Subscribe to Our Newsletters
BEEF Magazine is the source for beef production, management and market news.
You May Also Like
---