CattleFax offers 2020 outlook for beef producers
CattleFax offers 2020 outlook for beef producers
Kevin Good, of CattleFax, outlines the disruptions in the beef industry due to COVID-19 and how production and prices will look for the rest of the year.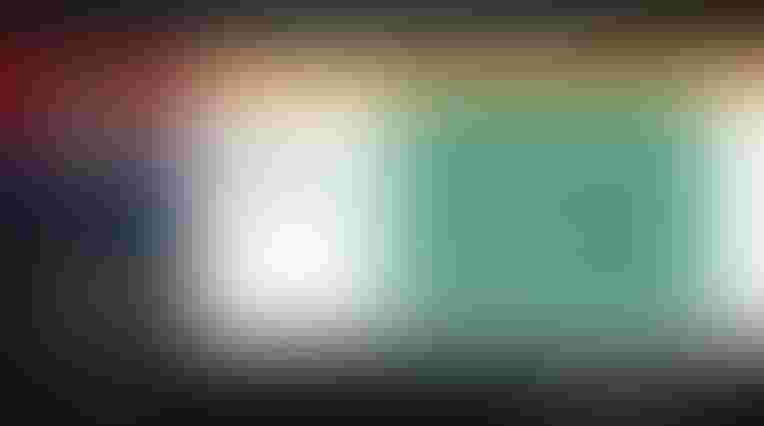 Kevin Good with CattleFax spoke yesterday at the Alltech ONE Virtual Experience. His session focused on the short-term impacts and long-term repercussions of the COVID-19 crisis that will be experienced by beef producers.
His speech, titled, "Sunny with a high chance of cattle: The ag market outlook," offered insights on supply and demand, imports and exports and an analysis of meat production moving through 2020.
Today, I'll share a few highlights.
First, Good laid out the supply disruptions we have seen in the industry.
Tighter production levels have impacted the beef that is available on the shelves as harvest levels have been limited in recent months.
"We have labor restraints at packing facilities and, fortunately, it looks like the worst of it was in April and now things are looking up in May," said Good. "The bottom line is, we have to recognize that it will take some time to get back to those pre-COVID-19 levels, and those levels may look different than it did in the past. In other words, we might not get back to full capacity, and we might see more Saturday kills than what we were previously doing."
Just how far behind are we in processing?
Good said, "Much more of the backlog in processing right now is occurring in the heifer slaughter verses the cow and bull slaughter. If you think about packing plant facilities, cow kills in particular, there's not as much fab work being done. It's either whole muscle middles or basically hamburger or grinds.
"Whereas steer and heifer carcasses see a multitude of cuts, so there's much more employment and activity taking place in the fab department of the packing plant. So that's why the logistics of social distancing in the plant is more difficult."
As we come through the first week of May, Good said that CattleFax data show that our industry is behind on projected harvesting levels by 750,000 head.
"Data would suggest that as we ramp up in the month of May and early June that we will be 1 million head behind," said Good.
What does production look like for the rest of 2020?
Good anticipates production for beef dropping -0.5% (-136 million pounds), pork increasing 2.0% (550 million pounds), poultry increasing 1.8% (895 million pounds) for a total of 1.31 billion pounds of total meat produced, increasing production 1.3%.
Good explained that the drop in beef production means 5 pounds per capita less per person. And with the lower supply, we will see an uptick in prices.
"Our assumptions are that as we move forward over the next 30-45 days, kill levels will move toward an adequate level, and as that occurs, the beef complex will get back to what was the norm over the last four to five years," he said.
What will the new normal look like in the beef industry?
Good said, "As we move forward into bigger supplies and the beef complex rolls forward, we are still anticipating the cash market to at least maintain a dollar on the bottom side. That being said, it should be supportive price-wise, but unfortunately, our breakevens are above that, so we will still see financial losses in the feeder side."
We'll also see more retained ownership in the months ahead on feeder calves because if they sold now, they would experience losses, he added.
"Looking to the fall run, we unfortunately expect the cow-calf segment to not have a very good year from a profitability standpoint," said Good. "Because of that, we will expect some liquidation on the cow side in the next 6-9 months. And as we think about prices that the calf market will have this fall, you really can't be overly optimistic that they will be great for the cow-calf producer."
How will beef sales change?
"With much of the country on lockdown, folks are spending more time at home, so more and more of our food that has been consumed has been at retail compared to food service, which has had a dramatic effect about where dollars are spent and demand overall," said Good.
He added, "As we think about the effects of COVID-19, we need to step back and think this is a situation we have never seen in our lifetimes, and hopefully we'll never see it again. There have been tremendous supply and demand disruptions. The net of those is there will be lower prices received for all classes of cattle.
"That said, we also need to recognize there are positives. Demand will come back. Our export market is very strong. Let's remember that we still have a protein deficit in China, in particular. Also, domestically as restaurants open up in June and July, we expect more robust demand activity there."
You can listen to Good's entire presentation virtually by clicking here.
The opinions of Amanda Radke are not necessarily those of beefmagazine.com or Farm Progress.
Subscribe to Our Newsletters
BEEF Magazine is the source for beef production, management and market news.
You May Also Like
---