Cattlemen slam Biden over Arizona monument designation
Cattlemen slam Biden over Arizona monument designation
NCBA president calls move a "presidential land grab."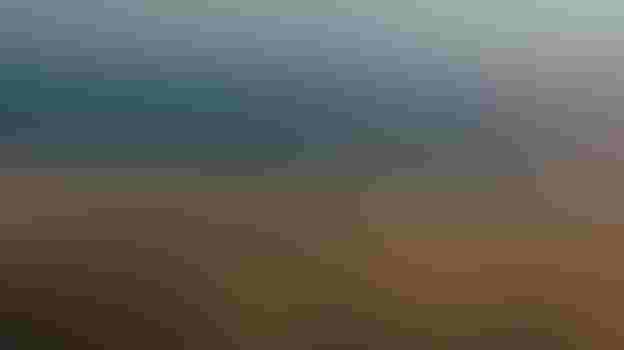 MONUMENT DESIGNATION: House Rock Valley within the proposed Baaj Nwaavjo I'tah Kukveni Grand Canyon National Monument. Baaj Nwaavjo means "where tribes roam" for the Havasupai Tribe, and I'tah Kukveni means "our footprints" for the Hopi Tribe.
Taylor McKinnon, Center for Biological Diversity
While tribal leaders and environmental advocates celebrated President Biden's latest national monument declaration, the National Cattleman's Beef Association is calling it "presidential overreach."
On Tuesday, the president scheduled an event in Red Butte, Arizona to announce nearly one million acres of land adjacent to the Grand Canyon will become the Baaj Nwaavjo I'tah Kukveni – Ancestral Footprints of the Grand Canyon National Monument. The move will stop potential uranium mining in the area while protecting land considered sacred to local tribes and Indigenous people.
Existing mining claims prior to a 2012 moratorium issued during the Obama administration will remain in place. Two new mining operations already approved will also be allowed to proceed.
The Obama-era mining ban was slated to expire in 2032. President Biden's new designation will make it permanent.
The national monument designation only applies to federal land and does not affect state and private lands within the boundary. According to a White House fact sheet issued prior to Biden's announcement, the designation is also a step toward addressing historical wrongs against Indigenous people in the area, including the creation of Grand Canyon National Park.
"Today's action by President Biden makes clear that Native American history is American history. This land is sacred to the many tribal nations who have long advocated for its protection, and establishing a national monument demonstrates the importance of recognizing the original stewards of our public lands," Secretary of the Interior Deb Haaland said shortly after the announcement. "Indigenous knowledge is a core piece of what we mean when we talk about collaborative conservation. Today, I am honored to stand with the president, tribal leaders and local communities and coalitions that made it possible."
President Biden evoked the Antiquities Act to justify his monument designation. That 1906 law has been used by presidents more than 300 times to protect public lands deemed to have cultural or natural features of historic or scientific interest.
National Cattleman's Beef Association President Todd Wilkinson believes the act has been continually abused. He notes that nearly 40% of cattle spend their time on public lands. He credits public land ranchers for protecting water sources, safeguarding open space, promoting forage growth, limiting invasive species and reducing wildfire risks.
According to Wilkinson, the Biden administration failed to communicate with affected landowners prior to the decision. He added that a public opinion meeting and local polling did not properly consider the perspective of those he believes were most impacted by the decision.
"This kind of use of the Antiquities Act is one of the most appallingly political moves to lock up millions of acres of land across the country," Wilkinson says. "Today's latest designation follows a concerning trend of Washington politicians trampling local communities, land managers, farmers and ranchers with the stroke of a pen. NCBA is strongly opposed to the continued abuse of the Antiquities Act, and we urge President Biden to listen to the local communities that will be hurt by this designation."
This is the fifth time Biden has invoked the Antiquities Act to preserve federal lands. He used today's gathering to also announce an additional $44 million investment intended to increase climate resilience within the National Parks system.
Subscribe to Our Newsletters
BEEF Magazine is the source for beef production, management and market news.
You May Also Like
---