Center for Consumer Freedom launches ad about HSUS on Giving Tuesday
Center for Consumer Freedom launches ad about HSUS on Giving Tuesday
On Giving Tuesday, which non-profit organizations do you choose to support? Share your favorites and encourage animal lovers to give to causes that actually help animals.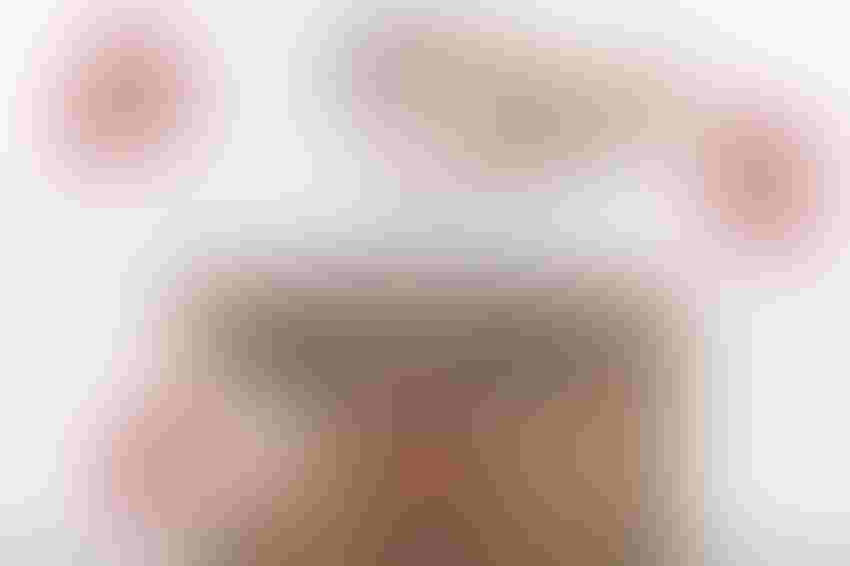 Center for Consumer Freedom
The past few days are notable on many consumers' calendars. Following Thanksgiving, retailers across the country celebrate Black Friday, Shop Small Saturday and Cyber Monday with major sales in an effort to attract customers leading up to the Christmas season.
In the frenzy of holiday shopping, today's "Giving Tuesday" is often overlooked. Giving Tuesday is celebrated in the U.S. on the Tuesday after Thanksgiving to encourage generosity during the holidays.
Each year, I typically lend my support to my church, the local 4-H and FFA chapters and the All-American Beef Battalion. However, there are countless organizations that are doing great works. When choosing a charity or non-profit organization, I like it to align with my personal values, and I want to be confident that my donation will be used as intended and not for bloated salaries or fundraising efforts.
READ: HSUS CEO resigns after sexual harrassment allegations surface
The Center for Consumer Freedom (CCF) recently launched an advertisement warning consumers about sending well-intentioned funds to the Humane Society of the United States (HSUS). Over the years, the organization has been accused of floundering its money on pension plans, investments in the Caribbean and deceptive fundraising campaigns.
Michael Hall, a research associate for CCF, said, "With Giving Tuesday, many charities are now starting end of year donation drives, so the nonprofit CCF has launched an ad targeting one particularly bad charity: HSUS."
The advertisement, which can be viewed on YouTube by clicking here, is currently running on major television network programs to remind viewers to support their local pet shelters, not bloated national organizations.
"The ad notes the fact that CharityWatch, a respected nonprofit evaluator, gives a 'D' grade to HSUS for wastefully spending about half its budget on overhead," says Hall. "Additionally, HSUS only gives about 1% of the money it raises to pet shelters and does not run any pet shelters, despite the similar 'humane society' name it shares with many local shelters."
The advertisement already has 171,000+ views on YouTube, and CCF is driving viewers to the website, helppetshelters.com to encourage animal lovers to donate to their local shelters instead of the national lobbying organization.
READ: HSUS reputation continues to crumble
According to the site, which lists 11 things consumers may not realize about HSUS' deceptive tactics, "Many people see commercials from the HSUS and think their donation will help pets in their local shelter. The HSUS does not run a single pet shelter. If you want your donation used to help homeless pets, give to your local shelter directly."
And just as this ad campaign is highlighting HSUS' "D" charity rating, HSUS is busy looking for donors this Giving Tuesday. On its website, HSUS says, "You love helping animals. So do we. We fight for all animals. Together with our supporters, we take on the big fights to stop cruelty before it happens. We're working to end puppy mills, factory farms, trophy hunts, animal testing and other cruel industries, so we can achieve the vision behind our name: a humane society."
In addition to monetary support, HSUS also advises donors to do things such as: "Help stop the export of American horses for slaughter for human consumption. Ask your Congressional representatives to support the Safeguard American Food Exports (SAFE) Act. Refine your diet by avoiding factory farmed animal products and include more plant-based options on your plate."
HSUS also promises supporters that they are working to "protect farm animals by fighting against extreme confinement and encouraging people to reduce, refine and replace animal products in their diets."
There's no denying it, HSUS wants to end animal agriculture, and they want to use folks with good intentions and deep pocket books to accomplish that goal. Let's encourage animal lovers this Giving Tuesday and every day to support their local shelters, or other important non-profit organizations, instead of filling the coffers for this animal rights group.
The opinions of Amanda Radke are not necessarily those of beefmagazine.com or Farm Progress.
Subscribe to Our Newsletters
BEEF Magazine is the source for beef production, management and market news.
You May Also Like
---