Charter school in Indiana opens on 600-acre farm
Charter school in Indiana opens on 600-acre farm
Agricultural education is so important, and this school in Indiana shows us all how it's done.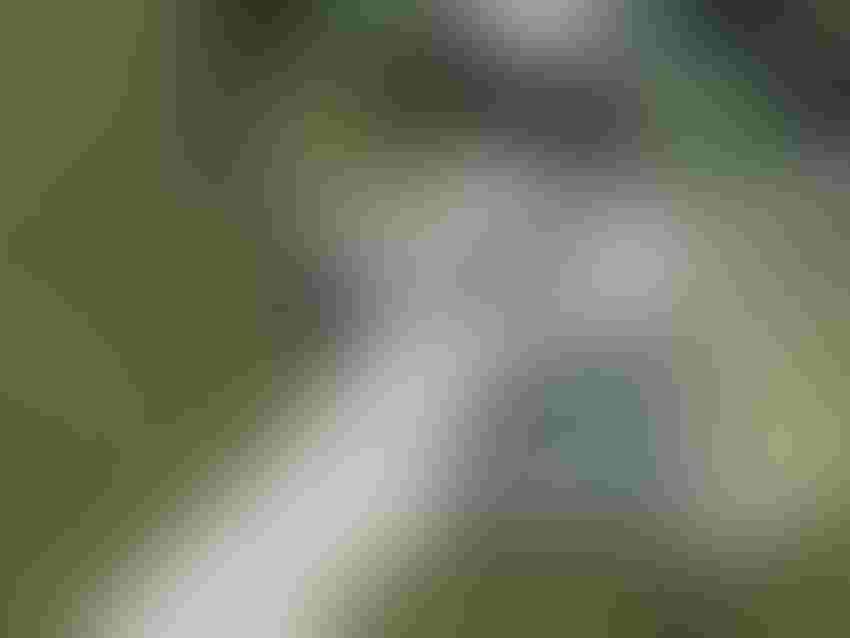 DCIM/100MEDIA/DJI_0124.JPG
Indiana Agriculture & Technology School
It's the last week of preschool for our daughter, Scarlett, and it's been so fun to watch her grow as she learns her colors, shapes, numbers, letters and other important skills that will prepare her for kindergarten in a few years.
READ: Which ag accurate kids' books do you love?
Tyler and I really hoped to bring agriculture to the classroom this year by hauling a newborn calf into town for Scarlett's classmates to learn about; however, between the Xanto blizzard and me being at the end of my pregnancy with our third baby, we never quite got it accomplished. However, I did make a point to go to her class a few weeks ago and read my children's book, "Levi's Lost Calf."
After reading the story, Scarlett helped me tell her classmates about how we take care of our cattle, and it was so fun to field questions about what cattle eat and where they sleep. Surprisingly for a preschool classroom, I even got a question about antibiotic use, and I was impressed the way our almost four-year old demonstrated how we sometimes have to give a shot to sick calves in the neck. "But it only hurts a little bit," she told her classmates.
READ: Looking at ranch life through the eyes of a child
For our kids, agricultural literacy and knowing where their food comes from will be learned at a young age just by default of living on a ranch; however, for urban kids, unless agriculture is brought to the classroom, they are very far removed from any farms or ranches, and much of what they will learn will be picked up from Disney movies, the internet and from food labels they will need to decipher and choose from as they get older.
That's why I'm so pleased to see new and innovative agricultural education programs being introduced in schools across the country.
In Indiana, for example, a new tuition-free 600-acre Agriculture & Technology School (IATS) has been opened that will combine online learning with labs and project-based activities in a farm setting.
"Agriculture is a key to Indiana's economic foundation," says Allan Sutherlin, one of the school's founders, in a press release. "But many farmers are aging out and the next generation needs more than just an apprenticeship. We're at the dawn of a revolution in agricultural technology and innovation with data- driven solutions to precision farming. We must address that workforce challenge."
READ: Recognizing outstanding agricultural educators
Open to Indiana students in grades 7-12, this charter school is limited to 160 students per grade level and offers coursework in biosciences, agribusiness, information technology, environmental science, forestry and drones.
"Our rural school corporation is very agrarian, very agriculture based," says Tim Edsell, school superintendent at the nearby Nineveh-Hensley-Jackson United School Corporation in Trafalgar. "We have a strong FFA and students interested in agriculture, but no curriculum specific enough to meet their needs. If we can encourage more students across the state to enter agribusiness, our farms can produce more crops and create a more stable economy. Not to mention, we help set the students up for a successful future."
To learn more about the Indiana Agriculture and Technology School, visit www.indiana.ag. Classes start July 30, and I can't wait to see the talented young people this charter school produces. Students that have a firm understanding of the circle of life and where their food comes are great, but even more importantly, these kids will also have the life skills to pursue countless jobs in agriculture that are currently being under-filled. What a great opportunity to learn and grow and be equipped for career success as they graduate from high school!
The opinions of Amanda Radke are not necessarily those of beefmagazine.com or Farm Progress.
Subscribe to Our Newsletters
BEEF Magazine is the source for beef production, management and market news.
You May Also Like
---