Check out "The Rider" movie in theaters this summer
Check out "The Rider" movie in theaters this summer
A new film starring cowboys from the Pine Ridge Indian Reservation in South Dakota shows an authentic glimpse of America's heartland.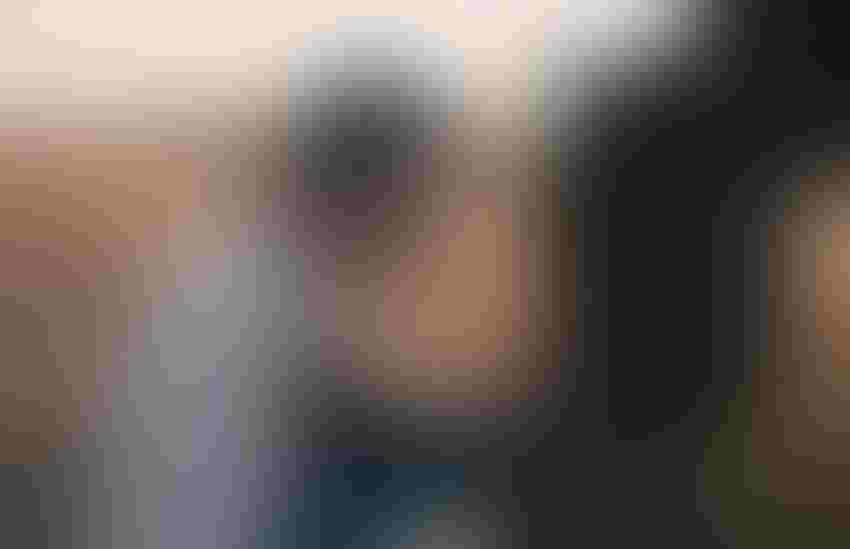 If you're looking for a date night this summer, snag yourself a couple of tickets to a new movie about Native American cowboys that is receiving rave reviews.
Titled, "The Rider," the story is based on a true story and captures the life of Brady Jandreau, who calls the Pine Ridge Indian Reservation in South Dakota home. After a near-fatal brain injury from getting bucked off a bronc in a rodeo, Jandreau comes out of a three-day coma only to learn that if he should ever ride and fall again, it could be fatal.
Dealing with the reality that he can no longer ride and compete, Jandreau struggles to find his identity and discover what might give his life meaning and purpose again. He shares this battle with his best friend Lane Scott, a Lakota bull rider who was completely paralyzed after a car accident that abruptly ended his promising bull riding career.
READ: Netflix documentary "Down the Fence" highlights ranch life
Directed by Beijing creator Chloe Zhao, many characters in the movie were cast from the reservations. After spending time on Pine Ridge to direct her first film, "Songs My Brothers Taught Me," Zhao wanted to feature these authentic Indian cowboys in her next project.
While visiting with Zhao, Jandreau said, "Last month, we had to shoot Apollo (a horse Brady was training) because his leg got cut badly by barbed wire. If an animal around here gets hurt like I did, they'll get put down. I was only kept alive because I'm human, and that's not enough. I'm useless if I can't do what I was born to do."

According to the movie website, "Brady's response made Zhao think about the psychological impact these injuries have on young men like him — what it must be like to live in the heartland of America, unable to match up to the ideal image of a cowboy, an image these young men have tried to live up to their whole lives. Zhao decided to make a film about Jandreau's struggles, both physically and emotionally, as he comes to terms with his injury."
READ: Look up, drop your hand & trust your horse
Of creating the film, Zhao said, "Working with Brady and Lane was one of the most humbling and inspiring moments of my life. We started production on Sept. 3, 2016. The five-week filming mainly took place on the reservation and in the surrounding Badlands. Brady, who works as a professional horse trainer, trained horses for the first half of each day in order to have them ready for a horse sale. So we were able to capture a lot of authentic footage of Brady training and interacting with horses, while fully taking advantage of the magical South Dakota sunset.
"We worked with a small crew, filming in people's homes, real locations and events. Through Brady's journey, both on and off screen, I hope to explore our culture of masculinity and to offer a more nuanced version of the classic American cowboy. I also want to offer an authentic portrait of the rough, honest and beautiful American heartland that I deeply love and respect."

READ: If you're the guide, your horse will follow your lead
To learn more about the movie, click here. The movie website includes a trailer, synopsis, cast listing, reviews and schedule of release dates at various locations across the country.
Of course, I love that this film was shot in my home state of South Dakota, but even more, I like the idea of a movie telling the story of cowboys overcoming obstacles as they deal with injuries that limit their ability to pursue their passions.
Farm and ranch injuries can not only cause injury or death, but there are so many emotional and economic factors that come with accidents that can be caused by equipment, livestock or environmental factors. The consequences of these injuries can last a lifetime, and it's certainly a reality that many people face in production agriculture and in rural America where blue-collar, labor-intensive jobs are common.
I definitely plan to check out this movie when it comes to our area. A summer night out to the theater doesn't sound like a half-bad idea to me! If you watch the film this summer, let me know what you think!
The opinions of Amanda Radke are not necessarily those of beefmagazine.com or Farm Progress.
Subscribe to Our Newsletters
BEEF Magazine is the source for beef production, management and market news.
You May Also Like
---